Due to the consistent flow of products that hit the vape market, I've decided a "New and Noteworthy Vape Gear" segment is needed. Each month we'll make a list of 10 new and noteworthy products that have recently hit the market and stand out above the rest. This list isn't only comprised of mods, but we'll also share e-liquid, tanks, atomizers, and accessories.
In the November 2017 edition to our New and Noteworthy Vape Gear we share some of the products that feature incredible looks that push the boundaries of ordinary, we give you a look at an e-liquid flavor that gained success overnight, and we dive into a bit of squonking action during the squonk mod boom we're undergoing. Feel free to flip through the 2 pages to discover our list of new and noteworthy vape gear!
---
1. Desire X-Mod 200W Mod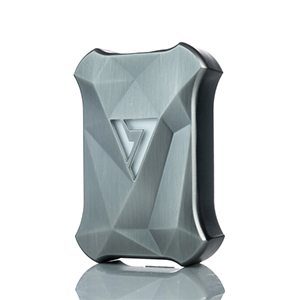 Pushing the boundaries of ordinary, the Desire X-Mod 200W Mod offers a look that's much different from anything we've seen. You know, when we think of mods, we think that there's only so many ways you can shape it without copying something else. However, this new Desire X-Mod blows that out of the water with a futuristic, unique, and ergonomic shape that allows users to grip the device with ease. It starts off by offering a classy, high-end design that's constructed of durable die-cast zinc alloy. While featuring a three button design, the Desire X-Mod also offers an intuitive mounted 0.96 OLED screen with a diagonal arrangement. On the other side of the mod is a breathing display light that shows off the Desire logo and adds to the appeal of the mod. Aside from the stainless steel plated 510 connection with a spring-loaded gold-plated center pin and a magnetic battery door that holds two 18650 battery in the battery compartment, you'll be able to experience up to 200 watts of vaping power and firing down as low as 0.08Ω when it comes to the resistance. Temperature control is also included, which supports ni200 nickel, titanium, stainless steel 316, and a PMG mode. When you get your hands on this one, I'm sure it will be your most prized possession in your vape collection!
GET THE DESIRE X-MOD 200W MOD HERE
---
2. SMOK TFV12 Prince Tank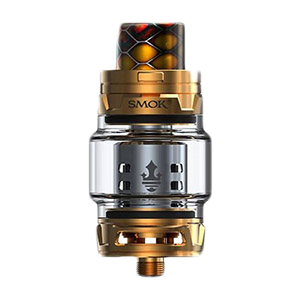 While the SMOK TFV12 Prince Tank may fall under the original TFV12 King Tank, it proves to be the better option. We all know the TFV series is the best performing sub-ohm tanks on the market, but the TFV12 Prince Tank exceeds expectations by delivering a stunning design, durability, a large capacity, and the best performance on the market. It's constructed of stainless steel and glass, while offering a cobra delrin wide bore drip tip at the top, increasing the appeal of this already great looking product. It offers a spring-loaded push-button locking mechanism for the top fill design, and there is a new bulb glass design that not only looks great but allows for a larger 8ML e-liquid capacity. Towards the bottom you'll get to take advantage of dual adjustable airflow control, while this tank uses the SMOK V12 Prince Coil family, giving up options like the T10 Decuple coil, the X6 Sextuple coil, and the Q4 Quadruple coil. This tank has taken over my Big Baby tank that I swore by because of its similar size, larger capacity, better performance, and the coils last sooo much longer!
GET THE SMOK TFV12 PRINCE TANK HERE
---
3. GTRS V Boy SX500 Mod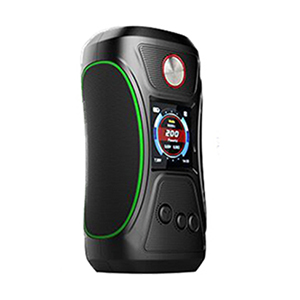 Highly unique and very appealing, the GTRS V Boy SX500 Mod shares quite the creative look that we've all been waiting for. While designs for mods have become a bit dull and moved more towards LED's and whatnot, keeping the same old shape, the GTRS brand is rethinking the shape of mods and moving towards how we can integrate materials to make them more sexier and more comfortable to use. It all starts with a zinc alloy and aluminum alloy construction that uses a luxury finish options and a chassis that features side grip panels on each side made of natural silicone and plastic. The durable yet soft panels add an anti-slip function, which not only plays a role in protecting the mod from accidental drops but also looks pretty snazzy as well. Moving on, the GTRS V Boy Mod offers up a four-button control face, which includes an oversized side grip firing button and three adjustment buttons on the bottom of the screen. Speaking of the screen, there is a 1.3″ multi-format colored TFT IPS HD display that allows you to switch between different display arrangements and the ability to choose between 10 wallpapers. The backside of the device has a slide and lock bottom battery door, which is capable of holding two 18650 batteries. Aside from the small features like a micro-USB port that allows both charging and future firmware upgrades and a spring-loaded gold-plated 510 connection with stainless steel threads, you get to enjoy the new YiHi SX500 chipset. This advanced chipset allows for up to 200 watts, it features SXi-Q intelligent taste curve, and has temperature control functionality with the addition of a Joule mode and TCR functionality.
---
4. 7 Daze – Reds Ejuice Iced Grape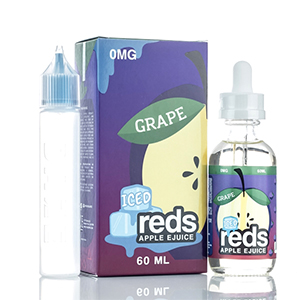 What seems like success overnight, 7 Daze' Reds Ejuice Iced Grape has become very popular in a short amount of time. In fact, there's a good chance that this flavor will be available at your local shop. 7 Daze did very well with its Reds Ejuice Iced Apple flavor and continued that success onto its next addition to the series, a delicious and perfectly made grape flavored e-liquid with a cool and refreshing taste of menthol. What's made this flavor so great in the eyes of many is that they were able to find the balance between a fruit flavor and menthol. Often times menthol e-liquids will be overpowering, but not this one. On top of that, they've also created the perfect grape flavor. It's known throughout the vaping industry that grape flavors simply do not work. For some reason e-liquid manufacturers struggle with this flavor, so most of them simply avoid the flavor altogether. However, 7 Daze did an outstanding job on this grape flavor, as it isn't too weak, nor it is too strong of a flavor. I'm trying to turn you onto this flavor because it's good. I honestly should be a Reds Ejuice salesperson because I'm turned multiple shops onto this flavor and they've thanked me for it after. After you try it, you can leave your thank you's in the comments at the bottom of this page. 🙂 CLICK THE BUTTON BELOW AND GET IT FOR $14 – LOWEST PRICE
GET REDS EJUICE ICED GRAPE E-LIQUID HERE
---
5. Vandy Vape Pulse BF Mod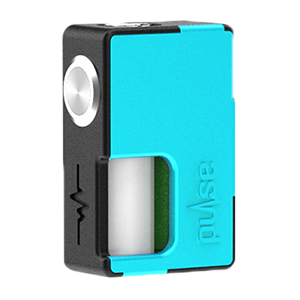 Squonking is back and we're currently undergoing a boom when it comes to these bottom feeding mods. Back in 2011, when I started vaping, squonking was huge. Soon after variable wattage became an affordable feature built into mods squonking died, but it's not making a huge comeback! The Vandy Vape Pulse BF Mod is one of the squonk mods that's leading the way, as it features an appealing, very compact design that's very affordable. The mod is constructed of Nylon and ABS materials, making it high temperature resistant, durable, and lite as a feather. The top features a spring-loaded 510 connection, the side intelligent fire button has a springy feel and can be locked and unlocked to prevent accidental firing. The contacts are copper, there are no wires at all, and there's a direct connection between the switch to the 510 connector for maximum conductivity. One of the things you're going to really love about this mod is the magnetic panels that you can easily pull off and replace to meet your preference for color. There are many colors available, such as red, cyan, grey, black, white, purple and blue. As far as power goes, the Pulse BF Mod has the capability of housing a single 20700 battery or a single 18650 battery with a sleeve that's provided. Just to the side of the battery is an 8ML food grade silicone bottle that's soft and easy to squeeze. I'm in love with this mod due to its simplicity, its appeal, and the convenience of squonking once again! Pair it with the Vandy Vape Pulse BF 24 RDA and you're going to be in heaven. The design of the RDA is flawless!