For those that seek CBD-infused products in the circle-city, can now breathe a sigh of relief because a new CBD shop has opened in Dothan, AL. It brings along with it a retail location that is stacked with a variety of products for you to explore the wonderful benefits of Cannabidiol (CBD). Officially opening its doors for business on March 25, 2019 in Dothan, AL., PRYME CBD Dothan, AL has set out to make a name for itself by providing a hefty collection of products, with as many as 100 unique products spread across a series of more than five different brands, it's apparent that Dothan's newest CBD shop is coming in full force.
Industrial Hemp was just made federally legal in the United States in late December of 2018, thanks to Senate majority leader Mitch McConnell and his efforts in leading the 2018 Farm Bill. When the Farm Bill was finalized, it opened a vibrant industry for those with ailments, along with providing a new direction for entrepreneurs. It's ultimately a win-win situation for the entire U.S., allowing people that suffer from symptoms of chronic pain, anxiety, depression, PTSD, and more to enjoy much-needed relief and relaxation, and making a way for entrepreneurs to get a leg in a rapid booming industry where they can create new businesses, and provide more jobs, which results in a growing industry that's capable of sustaining itself for future Cannabidiol users.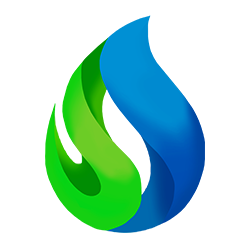 The PRYME CBD store was one of the early-adopters of Cannabidiol and its benefits, working diligently to open a Dothan location that delivered a professional atmosphere, knowledgeable staff, and a large variety of CBD-infused products. You can now buy CBD oil in Dothan, AL and discover a large assortment, from tinctures to daily doses in different brands. PRYME also has a large assortment of CBD Gummies, and one its most unique edibles is the CBD Dried Fruits, where you can treat yourself with the benefits of CBD while eating Apple Slices, Kiwi Chunks, and Pineapple Chunks. And, if you're just wanting to explore, a few bucks will get you a choice of a Green Apple Honey Stick or a Pink Lemonade Honey Stick. The choices seem almost endless, and it doesn't just stop with oils, gummies, and fruits. In fact, the topical collection at PRYME CBD features Healing Balm, Lavender Lotions, Pain Cream, Roll-Ons, and get this, even CBD Bath Bombs.
If you're ever in the Wiregrass area and want to explore CBD in a large variety of products that packs in the powerful benefits of all-natural Cannabidiol, visit PRYME CBD!
PRYME CBD 126 South Alice St., Suite #5 Dothan, AL. 36301 334-446-3941
[email protected]
prymecbdstore.com