If you're at all a fan of Pioneer4You, then you're a fan of its iPV Series of mods, which are widely known products throughout the vaping market.  Pioneer4You had vapers flocking in for the next iPV mod at one point, but there hasn't been too much hype surrounding the manufacturer after its release of the iPV5.  And, to make matters worse, the iPV5 nor its iPV "D" Series that the iPV5 was designed around, didn't gain the attention like Pioneer4You thought it would.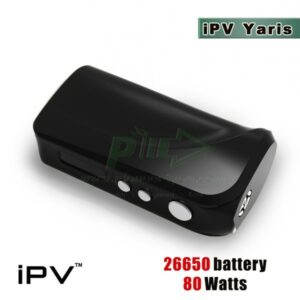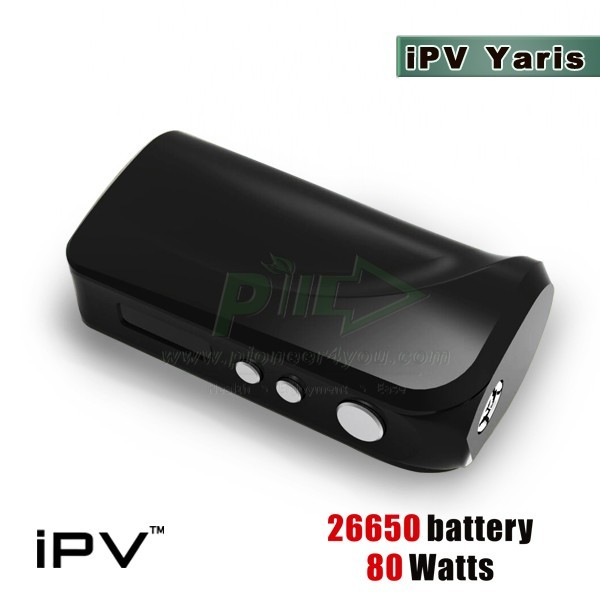 See, the problem here is (and, I'm not sure why Pioneer4You doesn't get this) that vapers just aren't thrilled with its appearance.  The iPV D2 didn't make much of a splash, the D3 didn't do so well either, and now we have Pioneer4You's latest release, the iPV Yaris.  Before we continue, I would like to point out that many online vapers were already giving it the name iPV D3S — although it's actually been named Yaris.  I believe the name change stems from Pioneer4You's plummeting sales on past versions, and they're wanting to get away from the plagued name.  Unfortunately, the appearance of the iPV Yaris is the same, but in the defence of the Yaris, a difference does exist.
Though the appearance of the iPV Yaris may seem familiar, the difference rests upon its size and the battery is has the ability to hold.  With the Yaris, Pioneer4You has done away with the 18650.  They've increased the size of the mod, still constructed of aluminum, but now having the ability to house a single 26650 battery.  Much like the iPV D3, the Yaris also allows you to scale from 10 watts and up to 80 watts — so no change in the power output.  As far as the resistance goes, the Yaris supports a range from 0.15Ω to 3.0Ω, letting it be known with a resistance that low that the Yaris is also equipped with temperature control.  As for the chip, it uses the SX-330 chipset, which is suited with temperature control, memory modes, as well as plenty of other features available in past iPV devices.
iPV Yaris Features
Single 26650 Battery
Aluminum Construction
510 Connection
Variable Wattage: 10W – 80W
Output Voltage: 1V – 7V
Resistance: 0.15Ω – 3.0Ω
OLED Display
SX-330 Chipset
What it boils down to with the new iPV Yaris is, you're not getting much of a difference as far as the appearance goes when compared to the older iPV D3.  However, you are getting that same great chipset that's crammed into these iPV devices, and some pretty decent battery life since it houses a single 26650 battery.
Pioneer4You iPV Yaris: GET IT HERE