Pictures have made their way through social networks, claiming the Pioneer4You iPV5 will be released and available soon.  However, after doing some research on this device, it seems as if there are two different versions of the supposed iPV5 Mod floating around the web.  One version looks similar to the past iPV4 Mod, while the other carries quite the different appearance.  I haven't received a confirmation yet on which is an authentic iPV5 device.
However, we do know that the Pioneer4You iPV5 will store up to 200 watts of vaping power, it of course utilizes a YiHi chip, houses two 18650 batteries (sold separately), and it has temperature control.
Origin Vape, Ecigarette Empire, and Vaporizers Distributor says claims that this is the new iPV5: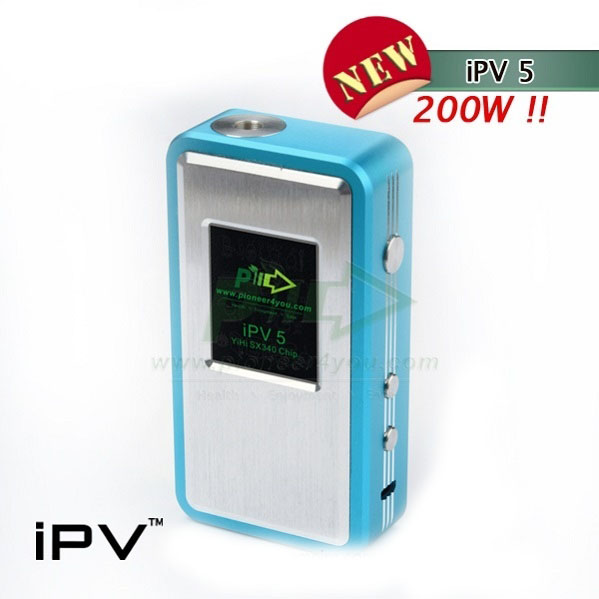 While Efun Top and Eciggity claims that this is the new iPV5: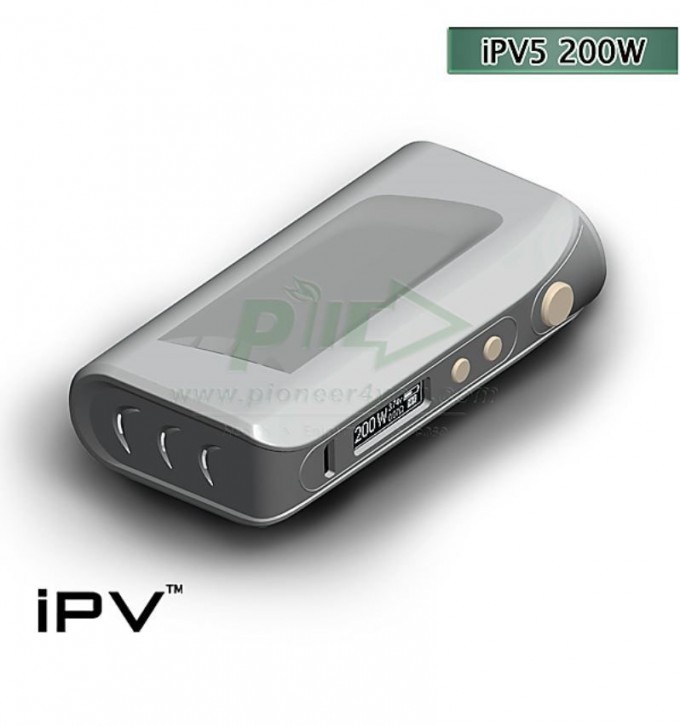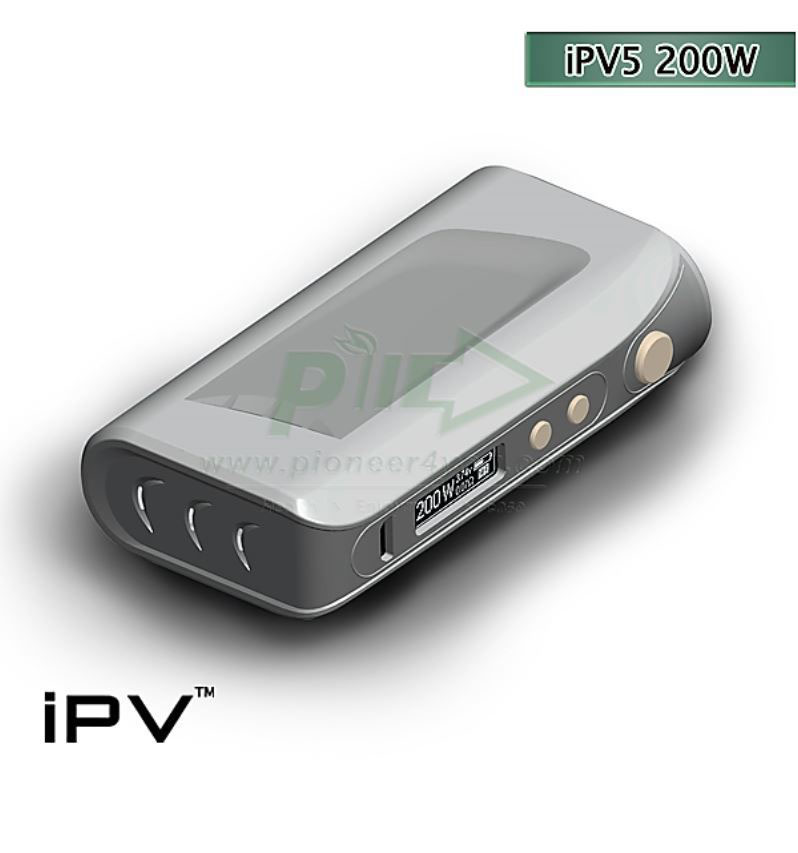 At this point, I'm not sure who has the true iPV5 200W Mod, but out of the two, I like the large screen the most.  However, the second picture looks more like something Pioneer4You would actually manufacture.  When whichever device becomes available and I get more information on it, this post will be updated with links on where you can purchase it.  If you have any information before then, please feel free to share in the comments below.