After decades of not being able to display its brand on TV, Reynolds American, the second-largest tobacco company in the U.S., has returned with its Vuse electronic cigarette. Set to start running its first electronic cigarette commercial next month, the TV ad will first display in Colorado.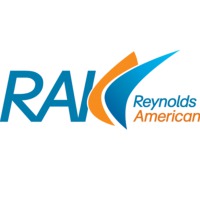 The Vuse commercial sets a different tone than the rest of the electronic cigarette commercials that have appeared before it. Instead of using celebrities and popular music that used to be the traditional way of cigarette advertising, the Vuse takes a different approach by using a calm voice, influencing you to think of the future, technology and of course, the Vuse.
They're letting it be known that traditional cigarettes are a thing of the past and that technology packed electronic cigarettes is the future. Also, they make sure to add in the video "designed and assembled in the USA" – something the electronic cigarette industry hasn't seen much of.
David Howard, a spokesman for Reynolds American said "It's about innovation. There are no celebrities and no shots of people using it. The product is the celebrity."
Sales of electronic cigarettes are projected to reach $1.7 billion by the end of 2103, with e-cigarette consumption likely to surpass that of traditional cigarettes in the next decade.
You can watch the video here.