If you're at all familiar with the SMOK brand, then you're familiar with all of the perks that follow it. The popular manufacturing brand is known worldwide for its innovative vapor products, featuring miraculous quality, pristine designs, and superior performance. Due to these fine perks, SMOK is consistently recognized as the leading brand amongst a crowd of competitors that are just as motivated. While its arsenal in plentiful, it continues to pour out some of the most fascinating products, such as the new SMOK Novo Vape Pod Kit.
BUY THE SMOK NOVO VAPE POD KIT HERE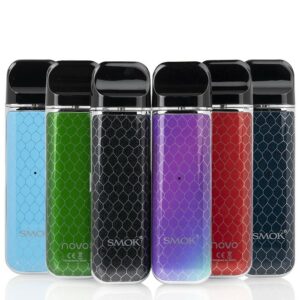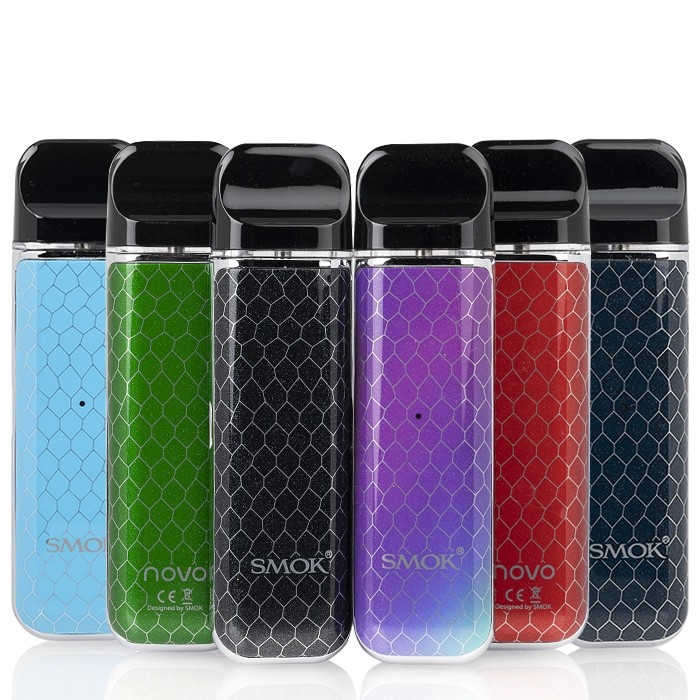 The SMOK Novo Vape Pod Kit is fascinatingly simple, appealing, and it performs beyond what you would imagine. It's a super compact all-in-one device that stands just 88.3mm tall, 24.3mm wide, and just 14.3mm in depth. Its quality is top-notch, boasting a durable construction that's able to withstand the course of time. The Novo Vape Pod's appearance is just as fascinating, as it's geared to present a fascinating appeal through its cobra plated panels.
Aside from its fascinating appearance, you'll find that the SMOK Novo Vape Pod is a very portable and very simple device. It comes as an all-in-one device that uses a pod that has a 2ML e-liquid capacity and a magnetized connection. Its simplicity really comes into play with its air-driven design and its draw-activated firing mechanism. The Novo Vape Pod is equally as impressive in its ability to deliver a stellar performance. Equipped with a 450mAh rechargeable battery, the Novo Vape Pod is capable of delivering up to 16W using a direct voltage based output. Charging this miniature bombshell is rather easily since a micro-USB port comes equipped and a LED light battery indicator is present so that you'll know when to charge. While SMOK may be known for its quality and many other features, its gained quite the solid track record for its integrated safety suites, which includes an 8-second cutoff, short-circuit, and a low voltage warning.