At a time where the market is plentiful and steadily growing with innovative products each day, we want to share our recommendations of the top 3 best sites to buy cheap vape mods. There's a crowd of vape mods available that have the ability to offer so much, but this post has been designated for the sites that offer the best vape mods while maintaining its affordability. The compact list will be comprised of sites that offer the best vape mods and the best pricing. If you're like us, you're a bargain shopper and like to get the best deal possible. Here's our list of recommended sites where you can buy cheap vape mods.
---
Looking for the best sites to buy cheap ejuice? We've shared an article in the past that listed our recommendations for the Top 3 Best Sites To Buy Cheap Ejuice and it received tons of attention. More than 31 thousand people have visited this page and many of them were able to take advantage of the sites we listed, allowing them to buy industry favorite ejuice brands with significantly lower costs. When you finish up with this post, be sure to check it out!
---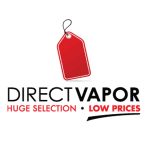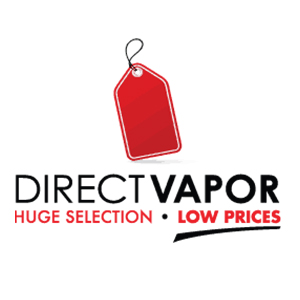 While there is certainly a large magnitude of vape sites that offer less or equal pricing than Direct Vapor, it's become the premier online location for thousands of vapers worldwide due to its incredible selection of the industry's latest vapor products. What's so thrilling about shopping with Direct Vapor is the benefits that come along with it. You'll enjoy FREE SHIPPING with no minimum order, a 60 day warranty of product with free roundtrip shipping, a 15 day return policy with no restocking fee, a low price guarantee where they'll match the price if you find a lower price on a specific product, and they pride themselves by offering a no clone zone where they allow you to shop with confidence in knowing all of the products you buy from them are 100% authentic.
While its incentives are rather intriguing, we've also included Direct Vapor on this list because of their solid track record, their incredible customer service, and because it's one of the most professionally orchestrated vape sites on the web, offering a vast selection of the latest products, fascinating incentives that give customers shopping power, and competitive pricing that proves this company deserves your business. To make them even more of an appealing store to shop at, Direct Vapor has a Vape Sales page where they offer up a rotating selection of great products at limited-time pricing. You'll be able to buy cheap vape mods, vape juice, and accessories as they feature different sales each week.
BUY CHEAP VAPE MODS AT DIRECT VAPOR HERE
---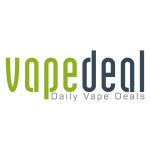 Vape Deal is another awesome site to buy cheap vape mods from, not because it has the largest selection or that it's the most popular online vape store to purchase from, but because of its super low prices that are far below its competitors. You'll find some of the most popular vape mods on the market with prices reduced significantly for greater affordability. This shows that Vape Deal wants your business. There are a few incentives when shopping with Vape Deal, aside from its low prices, such as the fast shipping from Texas, the guaranteed 100% authentic gear, and you receive FREE SHIPPING when you order $75 or more.
While the mods category may lack a bit when you compare it to large selections found on other sites, the super low prices on the most popular mods make up the difference. These deals are available for a limited time and will rotate when the deal ends. Furthermore, each of the products listed will clearly show you how much you'll be saving, its average retail price, and the amount you'll pay. If you're wanting to buy cheap vape mods, we highly recommend that you visit the Vape Deal online store.
BUY CHEAP VAPE MODS AT VAPE DEAL HERE
---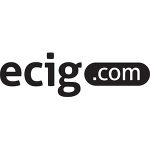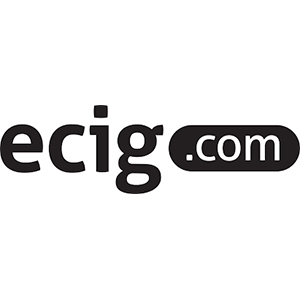 Recognized in the vaping industry as one of the first US-based online vape stores to significantly reduce its prices below average retail price, Ecig.com started the cheap mod movement. The site and brand have also become greatly known for its domain name, which couldn't be any more direct. Ecig.com is one of the best sites to buy cheap vape mods because of many reasons, like its highly appealing website that is easy to navigate, its many categories that offer the latest and greatest vapor products, its FREE SHIPPING that's activated on order over $40, and because of its super low prices.
When visiting Ecig.com's wide selection of mods, you'll find some of the industry's most recognized mods, the most powerful mods, and the most appealing. The prices on all of the mods listed on its site are incredible and have incredible prices to back them. Some mods can be bought for as low as $11 and the most expensive mod is only $75. If you've been looking for a site to buy cheap vape mods, this is one you should definitely put on your list!