Smok didn't become one of the biggest names in vaping by accident, it did it with hard work and by giving customers what they were looking for.  Much of its success comes from the X Cube Line of box mods, and today we're going to put two of the latest back-to-back.
Like many other manufacturers, Smok was pushing the limits to get as much into the marketplace before the FDA's August 8th deadline.  It managed to hit some home-runs, both in tank designs and box mods.  With that said, kick back, grab a drink, and let's put the X Cube II up against the brand new X Cube Ultra.  In this article you'll find out what's the same, what's different, and if we should be rushing out to get hold of either.
Smok X Cube II 160W TC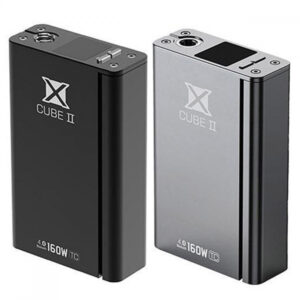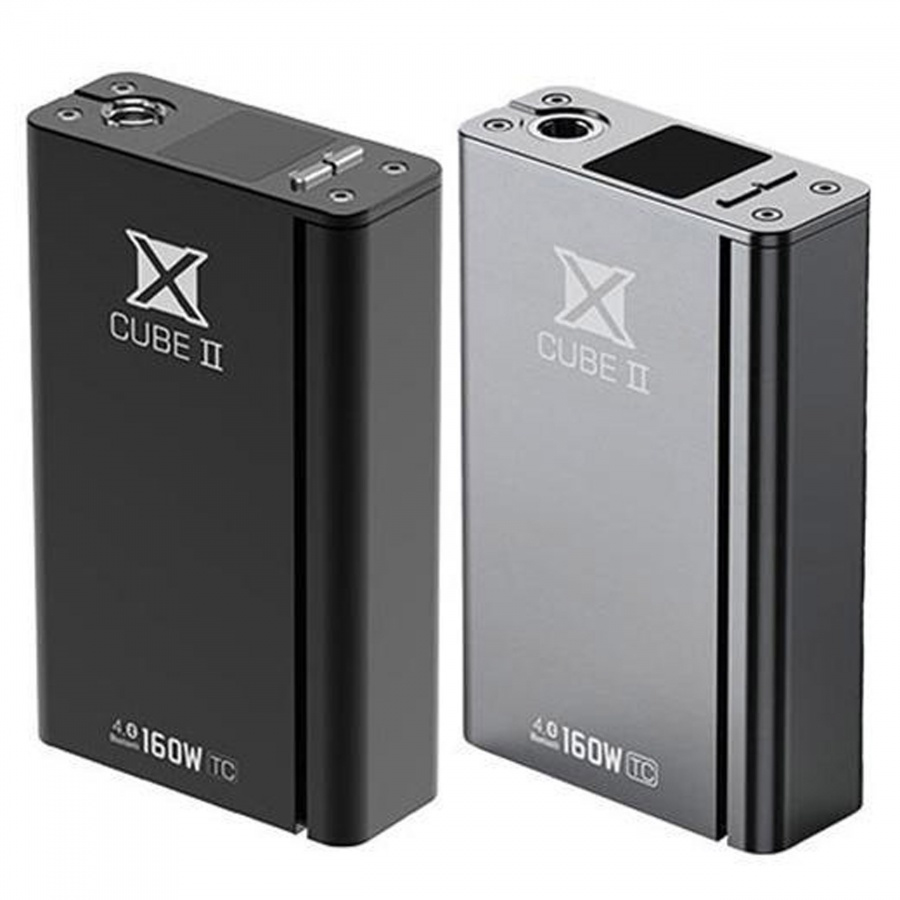 The X Cube II is a year old, but it's still seen as a killer box.  160 Watts of serious power designed to fire coils down to 0.1Ω was, and still is, enough to get many vapers hooked on the series.  The initial X Cube was hit and miss, but with the creation of this second coming, the series developed a good name.  Compared to many other mods that came out around the same time, it was filled with ground breaking technology.
The unmistakable Smok firing bar takes up an entire side of the device and is backlit with a potential 16 million LED color combinations to make sure that everyone knows what you have in your hands.  Temperature control was still rudimentary, it had settings for Ni200 coils, but had the ability to use Temperature Coefficient of Resistance (TCR) settings to program it for any other coils you wanted to use.
A decent box even by today's standards that had Bluetooth Technology that set it apart from the crowd, upgrading technology that is still ahead of the game compared to many smaller manufacturers.
Smok X Cube Ultra 220W TC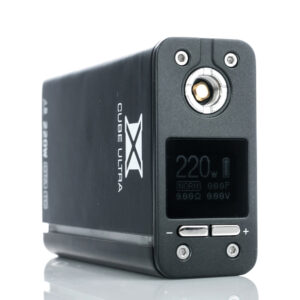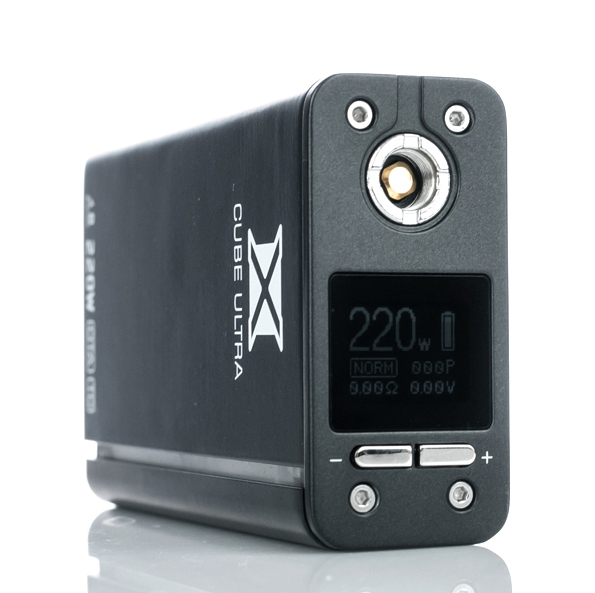 Fast forward a year and in all honesty, the differences between these 2 box mods aren't immediately apparent.  Smok spent much of the interim creating smaller versions of the X Cube series, branched out into different mod lines, and created some of the most insane tanks on the market with the TFV line-up, but the Ultra looks and feels as though it was the next logical step from the X Cube II.
To look at it and hold it in your hands, it could almost be the same device.  That shouldn't be seen as a bad thing though, the concept of the II was solid, it just needed some upgrades.  The Ultra is actually 10% smaller but at first glance it's barely noticeable.
The Ultra has pre-installed Temperature Control settings for Titanium, Stainless Steel, and Nickel coils as well as TCR control to input the various other compositions that aren't covered.  It has the same intense power as its older version, plus an extra kick up to 220 watts.  The Bluetooth Technology is still on board and performs its job perfectly with rich features and the ability to collect all kinds of data on your vaping experience — it's of course not something that you need, but it can make life more interesting.
Where To Buy?
There are many places you can buy the X Cube II and the X Cube Ultra from Smok, but of course we have our recommendation.  If you already own the X Cube II, the upgrade to the Ultra is one that you will appreciate.  As for newcomers to the line, we suggest foregoing the older version.
There are several factors that go into our suggestion on where you should buy one of these devices.  These are sites that we regularly use here at GuideToVaping.com, because they offers you, as a customer, great incentives.  Truth be told, they are sites that we often order from ourselves.  They also happen to be affiliated websites, meaning each purchase you make through our links earns us a small commission which allows us to continue our work of keeping the vaping community informed and keeping the office lights turned on.
With that being said, we truly appreciate your support, from reading our articles and leaving comments to actually taking our advice and hitting up the sites that we point you towards.  Without you, we wouldn't need to be here, and we will always do our very best to aim you in a direction that you can buy with confidence.
Smok X Cube Ultra Mod: GET IT HERE