Though Smok is considered one of the veterans within the industry, it continues to develop some of the most intriguing products the industry has ever seen.  The company, Smok Technology, which is the child company of Shenzhen IVPS Technology Co, started off as a large manufacturer of cartomizers and tanks, but later made its way into advanced electronic cigarettes that just did grab the attention of consumers within the vaping market.  However, time progressed and eventually Smok rejuvenated itself as still being one of the industry's leading electronic cigarette companies when it released the Smok XPro Series, which are advanced variable wattage devices that are feature packed.
On today's Guide To Vaping Product Watch, we're going to look at the Smok XPro M80 Plus.  The M80 Plus is Smok's latest and greatest device yet, offering some of the most advanced features within the vaping market, which will surely become a crowd favorite.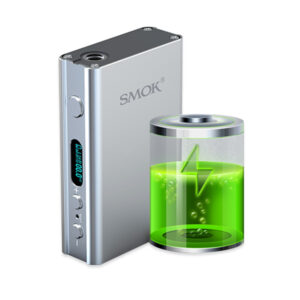 Expect large battery capacity of 4400mAh from the M80 Plus, which will allow a greatly increased time between charges on the device.  It comes with two 18650 Li-polymer batteries (that can only be internally charged) and a USB charging port.  From the charging port, the device can be charged and includes passthrough capabilities, which allows you to continue vaping while charging the device.  If you're looking for performance, the M80 Plus provides up to 80 watts of power, a number that should be plenty enough for whatever resistance you choose.  To make this device even more feature packed, the XPro M80 Plus also comes with the industry's latest temperature control functions, as well as a vaping plan monitor.
As for appearance, the M80 Plus stands only 85mm high and only 55mm wide.  The device with batteries only weighs 174g and is made of Aluminum Alloy and Zinc Alloy, as well as being available in 4 colors: Golden, Gray, Black and Silver.
Additional features include an adjustable spring-loaded 510 center pin, an increased button size, an OLED screen, large air holes for heat dissipation and a puff counter.