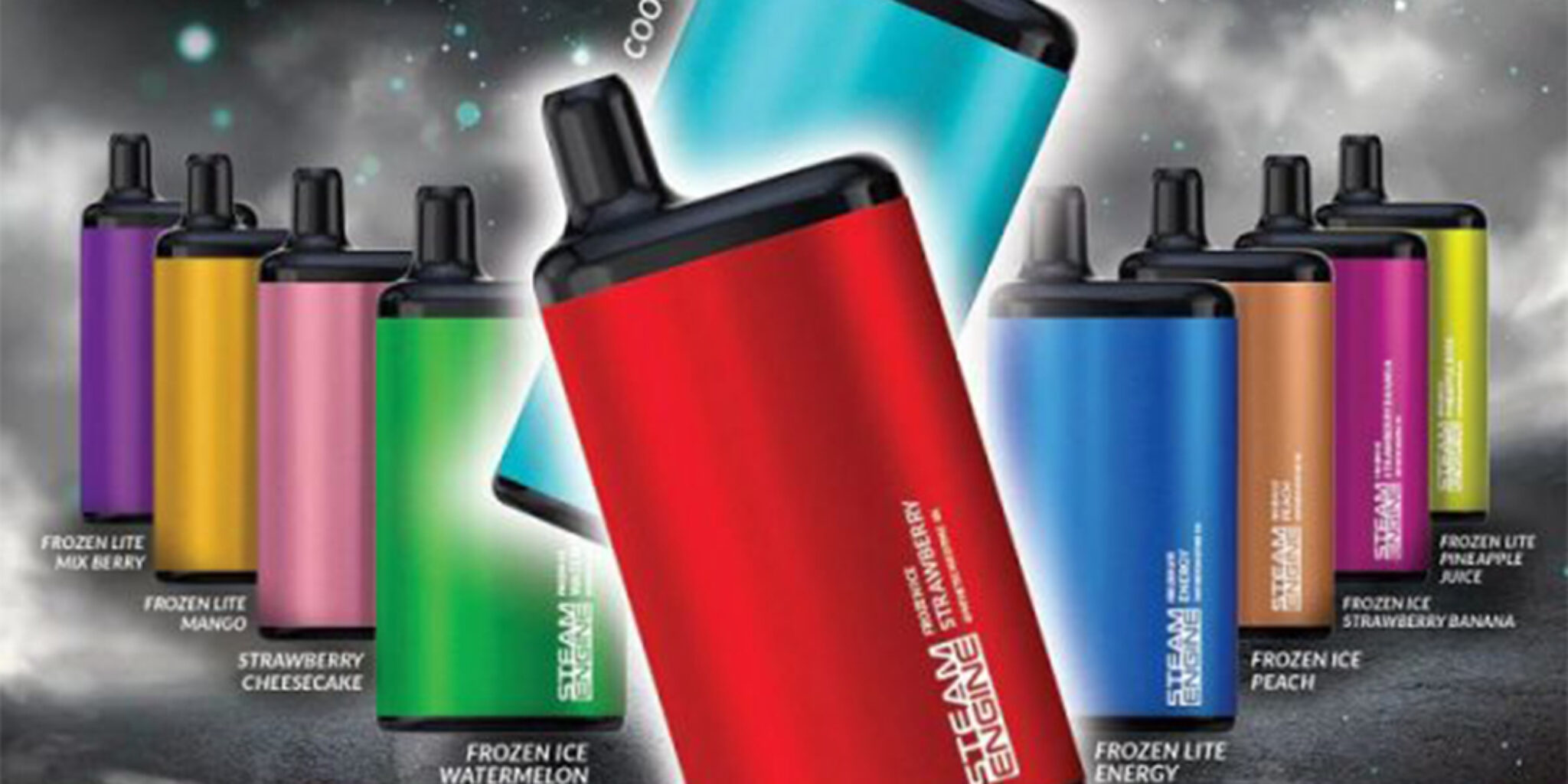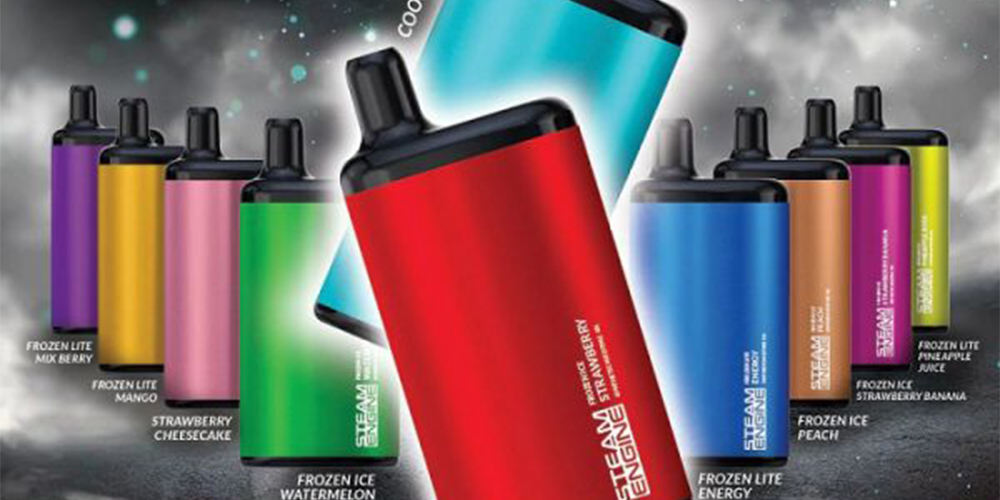 Steam Engine may be a newcomer in the vaping scene, but its products project precision, style, and expertise. The brand has produced several vape products, the more popular one being the Nunu series of box mods and pod kits. Its latest release, the Domer Box 5000, is creating a buzz in the vaping scene.
The vape provides exceptional performance and delivers just the right amount of nicotine to satiate cravings instantly. This disposable vape is easy to use and has an aesthetic design that immediately captures your attention. If you are in the market for a high-performance, long-lasting, and affordable vape, look no further than the Domer Box 5000.
This piece looks deeper at the top features that make the Domer Box 5000 an exceptional vaping device. It also highlights the best smoke shop in Porter Ranch and surrounding areas so that you can access the vape at the best prices. 
First impression
The Domer Box 5000 comes in an attractive, well-designed package. The box highlights the brand and product name, features, and flavors. This disposable has a practical design and minimal branding – you will find the company name and flavor at the bottom right. It has an excellent matte finish that provides a firm grip and conceals smudges and fingerprints. 
Steam Engine has gone all out to ensure that the Domer Box 5000 provides longevity and value for money. The disposable is made using a sturdy, durable material that can withstand high temperatures, falls, and impact. Its mouthpiece fits on the lips perfectly and is easy to use. The fact that it is elongated means that the vapor gets sufficient time to cool, leading to a better experience.
This device takes on a rectangular shape with rounded edges, similar to the Funk Republic Ti7000 and Tyson Heavyweight 2.0. Domer Box 5000 comes in a wide range of hues that are coded to match the various flavors the device comes in. These include red, purple, blue, peach, green, pink, and yellow. Overall, the Domer Box has a unique aesthetic appeal, making it ideal for vapers across different age groups.
Features
Steam Engine has packed the Domer Box 5000 with features that make it stand out from other vapes in its category. This disposable has a whopping 12 ml vape juice capacity that delivers upwards of 5,000 puffs. Such capacity is guaranteed to last up to 2 weeks, even for everyday vapers. The e-liquid is infused with 30 mg of synthetic nicotine per ml, totaling 360 mg per device, to sort your cravings. The potency is sufficient to cater for ex-smokers making the transition to vaping. 
For an unparalleled vaping experience, the vape is fitted with a mesh coil. This is the latest coil technology, an upgrade from traditional coils that came with older vapes. With mesh coils, you experience pure flavor, thick clouds, and smoother throat hits. They also have a larger surface area that helps speed up the heating rate.
Domer Box 5000's performance is supported by an integrated, rechargeable 650mAh battery. When fully charged, the device can last a whole day before requiring a recharge. The charging port is located at the bottom. Convenience is one feature that cuts across all Steam Engine products.
This device makes vaping seamless by adapting the automatic activation feature, which allows you to power it via taking a puff. Consequently, Domer Box 5000 is ideal for novice vapers or anyone who finds using buttons inconvenient.
Highlight of Domer Box 5000 features 
12ml vape juice capacity
Rechargeable, 650mAh battery
30mg of nicotine per ml
Up to 5000 Puffs
Automatic activation
It comes in 10 flavors
Performance
Earlier Steam Engine releases have created a name for the brand in terms of stellar performance. Each product from this company delivers as promised, and so does the Domer Box 5000. This device provides smooth MTL vaping sessions characterized by medium throat hits, delicious flavors, and voluminous clouds. The automatic activation makes vaping more straightforward and convenient.
Battery performance is at its peak all through, delivering powerful hits with every puff. Once you detect a slight difference in throat hit, make a point to charge the device. This is an excellent choice for anyone looking for a powerful vape that offers a potent dose of nicotine conveniently.
Flavors
Currently, the Domer Box 5000 is available in 2 flavors, although eight more are yet to be released. The list includes popular flavors featured in other Steam Engine vapes, such as the twin barrel, nunu box, nunu pod kit, and Domer sticks. These flavors are crafted using the best ingredients to maintain taste authenticity with every puff. The available flavors include;
Frozen Ice Watermelon: Steam Engine is all about providing flavors that provide a refreshing experience. This vape combines the sweet, juicy taste of watermelons and gives it an icy twist, awakening every inch of the palate. This is the perfect outdoor treat, especially when planning an adventure with friends. 
Frozen Ice Strawberry Banana: this fruit medley provides delicious creamy and sweet tastes that awaken the taste buds with every puff. Banana and strawberry tastes shine through on the inhale with some icy hints. 
Flavors expected to be released soon include:
Cool mint.
Strawberry cheesecake.
Frozen ice peach.
Frozen ice strawberry.
Frozen ice pineapple juice.
Frozen ice mango.
Frozen ice energy.
Frozen ice berry.
Pricing and accessibility
The Domer Box 5000 is available at Quick Vapes, the best smoke shop in Van Nuys and surrounding areas. The vape store has been in business for years and has fostered relationships with leading brands, allowing it to provide top-tier products at affordable prices. Its vast catalog includes vaping products from reputable brands like Steam Engine. 
The Domer Box 5000 retails at $19.99, a highly competitive price. Make your order today, sit in the comfort of your home, and expect delivery to the doorstep within record time. Alternatively, you can pick up your order from the Quick Vape store – the order is ready within an hour.
Steam Engine Domer Box 5000
The Steam Engine Domer Box 5000 Disposable Vape is a device that features great performance, longevity, amazing flavors, and a puff count that will leave you appreciative. The Domer Box is a winner in our book.
PROS
12ML Capacity
650mAh Rechargeable Battery
5000 Puff Count
30MG Strength
CONS
Only 2 Flavors At The Moment
No 50MG Strength Option