Home to some of the industry's finest vapor products, Suorin has certainly built a hefty arsenal for vapers all around the globe. If you aren't familiar with the large manufacturing brand, it's one that has specifically focused its attention on the pod-based market, developing industry-leading vapor pod systems that are steps above others in construction, design, technology, and performance. These products have captured the attention of thousands of people in the industry and have even helped many people smoothly transition from traditional cigarettes to vaping over the years. The brand continues to produce innovative products and sometimes revising past successors to become the brand's flagship device, such as the all-new Suorin Air Plus Pod Kit.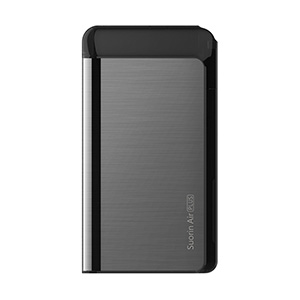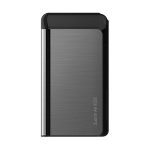 The Suorin Air Plus Pod Kit is a new product developed that takes the Suorin Air V2 and re-envisions it to be a much better nicotine delivery system all around the board. Ultimately, The Suorin Air Plus is a vapor pod system that has an all-in-one design. It's compact, standing just 93.2mm by 49.9mm by 9.9mm, making it very portable and convenient to use in any situation. Due to its small size, you can carry it with ease — in your handbag, pocket, or simply palm it while still being very discreet. Quality wasn't overlooked when it comes to the entirety of the design, as the Air Plus by Suorin boasts a zinc-aluminum alloy chassis construction, which is durable and able to withstand daily conditions.
Though small in size, the Suorin Air Plus Pod features an integrated 930mAh rechargeable battery, meaning it's not only easy to carry around, but you'll be able to use it throughout the day, instead of carrying around a device that constantly needs to be charged. With its tremendous battery capacity, you'll receive a stellar performance and the ability to reach upwards of 22W at its maximum wattage output. With its power output, do not think for a moment that this device is confusing or over-complicated. In fact, the Suorin Air Plus comes with a draw-activated firing mechanism, meaning no buttons, no complications, and overall a hassle-free experience throughout your time using it.
It isn't just the Black, Silver, Mecha Grey, Red, Gold, or Teal Blue fancy finishes that make this device so enjoyable to use, nor is it the simplicity of vaping buttonless, it's the fillable pod system and the replaceable cartridge that you'll find most exciting. You can fill the cartridge (or pod as many refer to it) with your favorite e-liquid flavor. It offers a large 3.2ML e-liquid capacity that trumps the 0.7ML pre-filled Suorin Air Plus Cartridge (pods) that are used with the JUUL, so there is a huge difference while maintaining a minimal size. There are two optional cartridges — a 0.7-ohm horizontal coil atomizer optimized for free-based e-liquid, and a 1.0-ohm horizontal coil atomizer optimized for nicotine salt e-liquids. Both use organic cotton for consistent wicking, use a gold-plated magnetic connection, an oil baffle design to prevent leaking, and both have a bottom fill system that utilizes a silicone stopper.