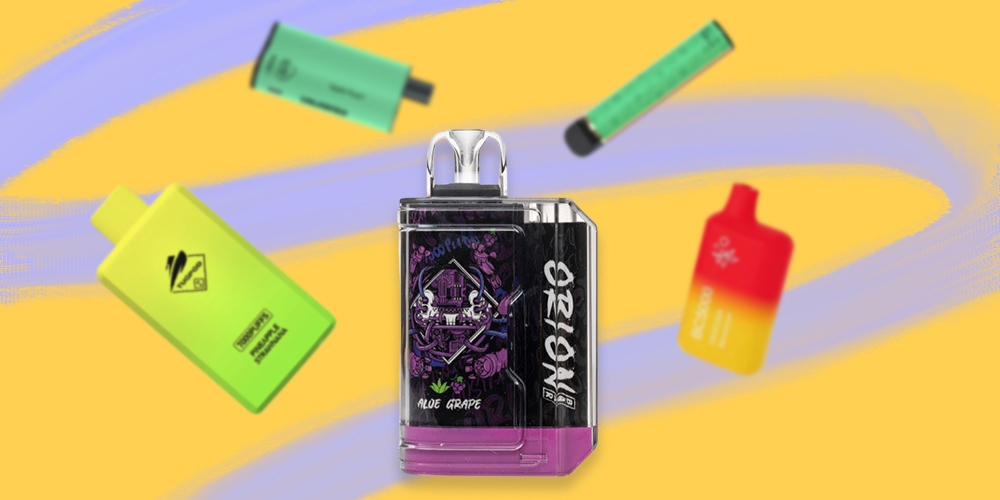 Disposable vapes are a hit among people who want an easy, affordable way to enjoy vaping. They're small, portable, and come in various shapes, sizes, and flavors. With so many options out there, it can be tough to pick the right one for you. That's where we come in!
Let's take a look at the top 5 most popular disposable vapes on the market and provide an honest assessment of each.
BC5000 Disposable Vape By EB Design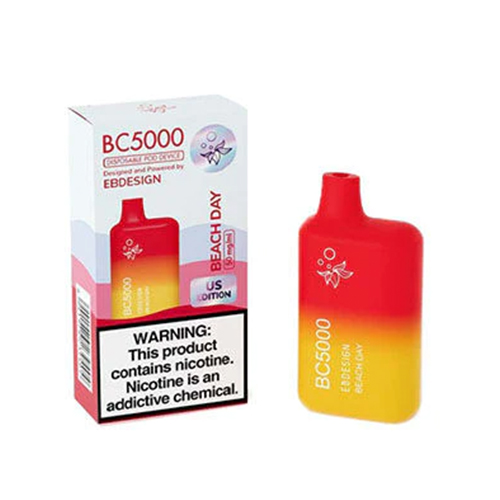 EB Design is expanding its disposable vape collection with the BC5000, a model that boasts a unique design, shape, and improved performance. The BC5000 is all about making you happy in every way.
The EB Design BC5000 Disposable Vape stands out with its stylish boxed design, unlike the usual cylindrical shape. This unique design allows for more internal space, giving you a large built-in 650mAh battery, a 13mL vape juice capacity with 5% (50mg) salt nicotine, and a dual mesh coil for great performance. With these features, you can enjoy up to 5000 puffs per device and choose from 12 different flavors.
The BC5000 Disposable Vape is sure to become your favorite, offering fantastic flavor with each puff. With its variety of flavors, high puff count, and compact, portable design, it's one of the most popular disposable vapes worldwide. Some of the delightful flavors available include Strawberry Kiwi, Watermelon Ice, Peach Mango Watermelon, Kiwi Passionfruit Guava, Lemon Mint, Blue Razz Ice, and Cranberry Vape.
Orion Bar 7500 Disposable Vape by Lost Vape
The Lost Vape Orion Bar Disposable Vape is making waves in the world of disposable vapes and giving competitors a run for their money. Lost Vape is a renowned brand known for producing high-end customized vaping devices (mods) with exceptional quality and aesthetics. They've taken the same approach with the Lost Vape Orion Disposable but in a smaller, disposable package.
The Lost Vape Orion Vape is truly impressive. This small, powerful device was designed to leave a lasting impression, and it certainly does! While many people are drawn to mods for their quality and performance, disposable vapes are loved for their compact size and puff counts. Lost Vape has created an eye-catching device with a built-in 650mAh rechargeable battery and an adjustable airflow control ring. It also boasts a generous 18mL vape juice capacity, delivering an incredible 7500 puffs. It uses 50mg of salt nicotine and offers a variety of expertly crafted flavors.
From the very first puff to the last, the Lost Vape Orion Bar Disposable Vape will amaze you with its performance and longevity. It looks great, works exceptionally well, and offers a range of 15 flavors to keep you satisfied. The 7500 puff count will keep you coming back for more!
Unlimited 7000 Disposable Vape by Fume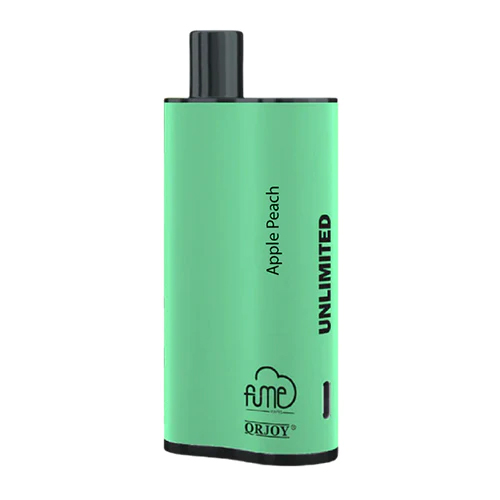 The Fume Unlimited Disposable Vape takes your vaping experience to a whole new level with its compact size and impressive capacity. It stands out as the disposable vape with the highest puff count in the Fume lineup, making it a top choice in the vaping world.
The Fume Unlimited Disposable Vape is truly a masterpiece. It retains the familiar appearance of Fume disposable vapes but brings more to the table. This device is small, easy to carry around, and exceptionally long-lasting. What sets it apart is its 400mAh rechargeable built-in battery, which can be charged via USB-C. It also boasts a generous 14mL vape fluid capacity, allowing you to explore a wide range of flavors with 50mg salt nicotine strength over an impressive 7000 puff count.
If you're seeking a vape with high puff counts, convenience, durability, stellar performance, and an array of delicious flavors, the Fume Unlimited Disposable Vape is an excellent choice. It's a device you can charge, use, and savor, including its extensive flavor collection. With a stunning library of 23 flavors, including options like Black Ice, Cotton Candy, Pina Colada, Strawberry Watermelon, Blueberry Mint, Blueberry Lemonade, and Bluerazz Pomegranate, it's sure to wow you.
Onne Stick 5000 Disposable Vape by Kangvape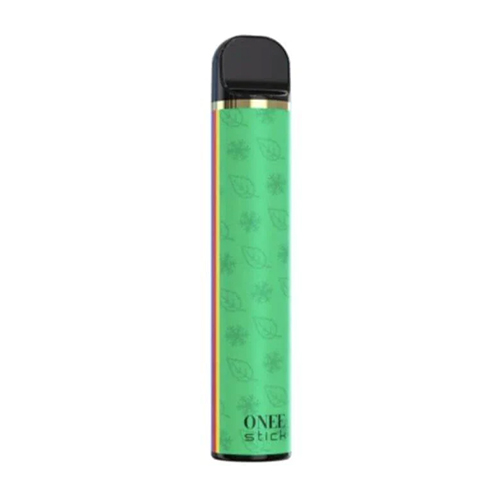 The Kangvape Onee Stick Disposable Vape is built to provide an extended vaping experience. It comes equipped with a large integrated battery, a substantial vape juice capacity, and the ability to deliver up to 5,000 flavorful puffs. If you're looking for a device that can keep you vaping for days on end, this is the one to go for.
The Kangvape Onee Stick Disposable Vape 5000 Puffs is the latest addition to the Kangvape disposable lineup. While it may not be much larger, it packs a bunch of features that set it apart from the competition. Firstly, it's pre-filled, pre-charged, and ready for use right out of the box.
With a 200mAh internal battery and an 18.5mL vape juice capacity, this device offers up to 5,000 puffs per unit. What makes it even more remarkable is its range of flavours, all infused with 50mg of salt nicotine.
If you're considering adding a new disposable vape to your collection, the Kangvape Onee Stick Disposable Vape 5000 Puffs is a superb choice. It boasts ample capacity, fits comfortably in your hand, and serves up delicious flavors. Who can resist options like Sour Apple Ice, Blue Apple Razz, Cherry Lemonade, Guava Ice, Melon Ice, Passionfruit, or Energy drink, among others? And there are even more flavors to explore. Factor in the 5000-puff count, and you've got one of the most outstanding and popular vape devices on the market.
Box 7000 Disposable Vape by Tugpod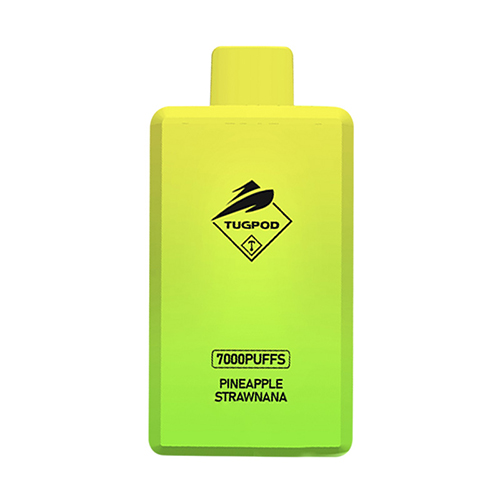 The Tugpod Box Disposable Vape offers an intriguing vaping experience, delivering delicious flavors with warmth and a satisfying dose of nicotine. It's an impressive device with a sleek design, exceptional performance, and flavors that will tantalize your taste buds. Get ready to enjoy up to 7000 puffs from one of the best vapes on the market.
The Tugpod Box Disposable Vape is a unique and captivating device. Despite its disposable nature, it's built to last, perform exceptionally well, and provide ultimate satisfaction. The device features a type-C charging port and a built-in 500mAh rechargeable battery. To enhance its performance, it's equipped with a mesh coil, which brings out even more flavor and vapor production. With a nicotine strength of 50mg, the Tugpod Box Disposable Vape can deliver up to 7000 puffs, all infused with fantastic flavors. You can savor delightful options like Pineapple Strawnana, Gumi, Strawberry Watermelon Bubblegum, Blue Cotton Candy, Lemon Blueberry Raspberry Ice, Watermelon Cantaloupe Honeydew, and many more.
Conclusion
While the popularity of disposable vapes may vary from one region to another or even from one state to another within the same country, the disposable vapes mentioned above have gained widespread recognition and are beloved by vaping enthusiasts around the world. They've transcended geographical boundaries thanks to their quality, high puff counts, user-friendly nature, and a diverse range of exquisite flavors.