As a result of ProVape recently announcing their closing, I have decided it would be best not to share bits and pieces of a story regarding this legendary manufacturer and brand, but instead I want to take you back to its beginning to show you its long journey.
Before we begin, here are some things you must know:  ProVape was one of the longest running vape manufacturers within the United States, one of the most recognized brands, and their products offered one of the best vaping experiences money could buy.  Ask anyone who's owned or used a ProVari, and they'll tell you it truly delivered in all aspects.  Unfortunately, there are many of you new vapers that haven't heard of this brand.  However, we would like you to know that without them, the devices we use, the way we vape, and definitely the quality we expect, wouldn't be what it is now.  For that, we thank you ProVape for the many years you've put in, the products you made for us, and the lives you've saved.
Note:  Below is a timeline of ProVape.  All of the information was gathered through research, so some things may not be correct and some dates may not be exact.  If you find a mistake or correction that needs to be made, feel free to comment on this post.  This post is being created to preserve the ProVape name and its journey so that new vapers have more knowledge about the history of vaping.
The Long Journey
2009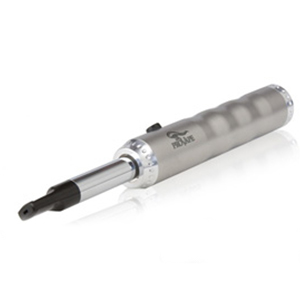 On November 15, 2009 ProVape officially launched its website.  In its first launch, there were some minor flaws to the coding of the website, which was caused by invalid URL settings in the store's configuration.  Over the course of a month, ProVape worked out the store's configuration and optimized its experience for users, and this was the birth of a brand that would go down in history for what it set to offer a still very new market.  Looking at its now working and stable website, ProVape's menu lacked products for sure, but the one product it was offering would change the world of vaping as we knew it during this time.  The left-side menu displayed the name ProVape-1.  When you clicked ProVape-1 you were introduced to a whole new world of vapor products — the ProVape-1 Starter Kit that retailed for $129.95, the ProVape-1 Base Kit that retailed for $99.95, the ProVape-1 Starter Kit – Color that retailed for $134.95, and the ProVape-1 Base Kit Color that retailed for 104.95.
ProVape-1 Starter Kit:  The ProVape-1 Starter Kit was constructed of stainless steel and aluminum, used the battery state to determine the power output, offered an appealing tube mod design, and measured 3.8″ tall with a .75″ diameter.  It included an atomizer adapter for either 901 or 510 threading, a matching silver atomizer, two protected 14500 batteries, a dual battery charger, and a user manual.
ProVape-1 Base Kit:  The Base Kit offered the same features, except that it didn't include the atomizer, batteries or the charger.
ProVape-1 Starter Kit – Color:  The Color Kit offered the same features, included the atomizer, batteries, and charger, but was available in an anodized color that was able to be chosen at the time of check out.
ProVape-1 Base Kit Color:  The Base Kit Color excluded the atomizer, batteries, and charger, but still gave you the option to choose an anodized color.
Navigating to the Accessories tab on the ProVape website, you would find an assortment of accessories that were popular during the time.  There was a DSE901 Atomizer, a Joye510 Atomizer, TrustFire 14500 Battery, AW 14500 Battery, DSE901 Refill Cartridges, Joye510 Refill Cartridges, a ProVape-1 Dual Battery Charger, 12Volt Car Adapter for Charger, and a ProVape-1 Replacement Atomizer Adapter.
2010
Keep in mind, at this time the ProVape-1 wasn't yet available, but was placed on the website.  In fact, on February 17, 2010 a message on the front of their website read "Coming Soon!! — The ProVape-1 vaporizer.  Stay tuned for our upcoming product launch and special pre-order pricing."  By March 23, 2010 the site was filled with more content, new graphics were added, and the ProVape-1 was being sold to the very few vapers that existed.  By May 23, 2010 ProVape began selling e-liquid, which was being called "Pro-Juice".  The e-liquid was american made, they offered a 3-bottle sampler pack, 10mL bottles, 15mL bottles, and 30mL bottles.  The nicotine range was from 0MG to 24MG, throughout 46 e-liquid flavors.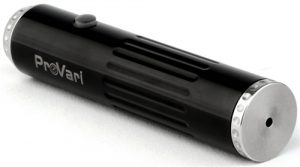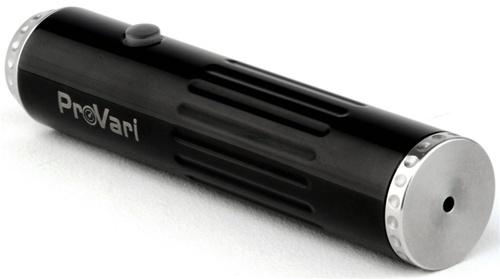 Fast forward to September 20th, 2010 the ProVape-1 Version 2.0 was released, adding new features like 16-second safety cutoff, short circuit protection, reverse battery protection, thermal monitoring, amperage limiting, and a fail safe monitoring circuit.  At the same time, the prices of all the products were reduced by about $10.  There were also 39 more flavors added to the Pro-Juice line.  By November 20, 2010 the ProVari was released, which was a variable voltage tube mod that could be adjusted from 3.3 volts to 6.0 volts in 0.1 volt increments.  Along with the ability to adjust the voltage, there was also a digital screen included to monitor the voltage set.  The ProVari held a single 18490 or 18500 battery, but if you purchased a new ProVari Extension End Cap, then you could use an 18650 battery.  The ProVari Variable Voltage with Digital Display was available for pre-order during this time.  By December 20, 2010 the ProVari was available and retailing for $159.95.
2011
Over the course of the year 2011 there were several small changes made to the ProVape website, such as adding instruction manuals in different languages for the ProVari, new content was added for the device, and ProVape even released Chrome and Black Chrome versions of the ProVari, along with additional accessories that gave customers more products to choose from.
2012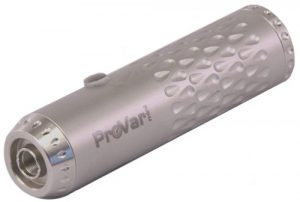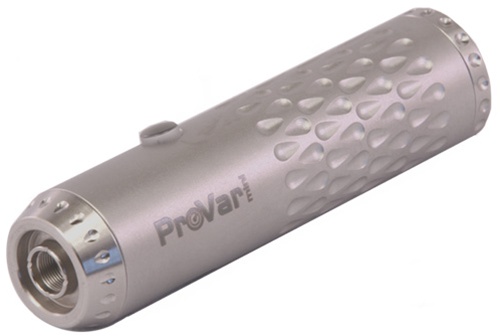 By March 3, 2012 ProVape added the ProVari Mini V2, a miniature version of the original ProVari, carrying a 16% reduction that placed it at only 3.48″.  The ProVari Mini V2 offered variable voltage from 2.9V to 6.0V, had a satin silver finish, a built-in digital display, an ohm reader, battery voltage checker, and several safety features.  The ProVari Mini wouldn't be released for purchase until March 15, 2012.  During this same time, around April 8, 2012 the ProVape website received an overhaul, meaning a new website structure, new graphics, and more content.  Just a few months later, around August 15, 2012 ProVape released the ProVari V2 and ProVari Mini V2 in several new color options, which included Satin Black, Satin Blue, Satin Purple, Titanium White, and Satin Pink.
2013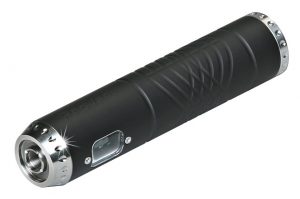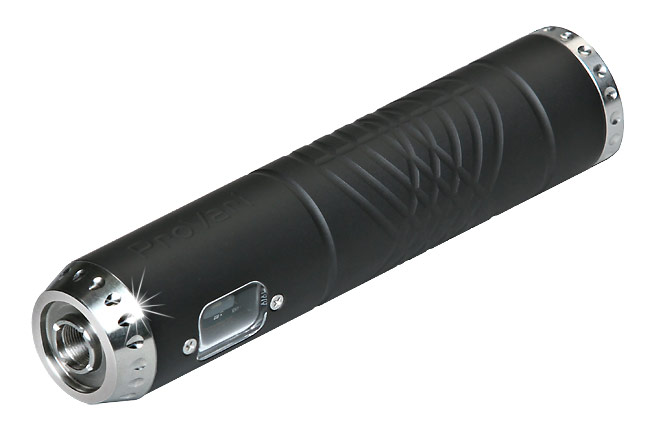 During 2013 there weren't many changes that were really noteworthy, other than new ProVari Wraps, and a product called the ProVari Pass-Thru, which was a small pass-thru unit, a 12V cigarette lighter plug, and a small adapter that gave you the ability to attach the pass-thru unit to a ProVari Mod, allowing you to power the device without the need of batteries.  In addition, during 2013 the ProVari V2.5 was released.  By the new year, 2014, there were several new accessories added, and some new ProVari color options, which included a Zombie Edition ProVari, and a Polished ProVari.
2014
By January 12, 2014 there was yet more color options that became available, which were all Hybrid Colors.  These colors included the Green/Blue, Black/Red, and White/Black Hybrid Edition ProVari.  Moving forward in 2014, new colors were added for the ProVari V2.5, there was a new ProVari V2.5 Dragon that had custom etching into the mod, the GloVari was also a new edition, a ProVari Titanium was a new edition, the site got yet another overhaul, and then the ProVari V3, also known as the ProVari P3, was released by October 15, 2014.
The new P3 was the reinvented version of the original ProVari, now using variable wattage, still a tube design, a new HotShot Boost Mode, a build-in OLED display, it was firmware upgradeable, 5 memory profiles, the ability to use a single 18350, 18500, or an 18650 battery, and a slew of safety features.  In addition to the release of the P3, ProVape also released this version in several colors, then later released the P3 with even more "classic ProVari" colors.
2015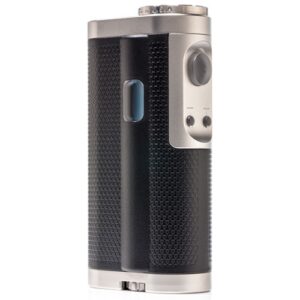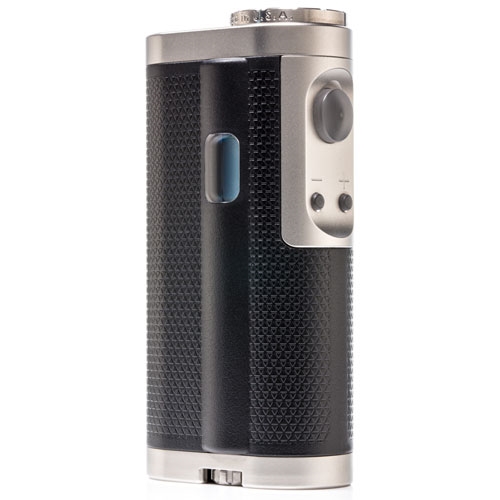 During the year 2015, there wasn't many changes made, except for new color options like the P3 Stealth Edition, and others, along with another website overhaul, until the ProVari Radius was announced around October 12, 2015.  Around this time the ProVari Radius was added to the ProVape store, but placed on pre-order.  The Radius retailed for $199.95, came in several color options, you could buy additional silicone colored sleeves, and the device carried quite a few features.  For starters this ProVari edition now takes on a box mod shape, it was sub-ohm capable, allowed for up to 40 watts, had a built-in OLED screen, firmware upgradeable, and held a replaceable 18650 battery.
2016
During 2016, there are some new color options available for the Radius, new updates and features through a firmware upgrade, and that was about it.
2017
On Friday February 10, 2017 ProVape changed its site one last time, but this time there were no added graphic improvements, no new theme, only a note to its many customers that they've gained over the years:
Due to upcoming FDA regulations and restrictions, we have made the decision to cease production and close operations.  We want to send out a HUGE Thank You to all of our customers, dealers and vendors around the world for your support and for sharing your stories and photos with us over the years.  This has really been an amazing experience and we were privileged to have you as our customer. It's been humbling to hear all the success stories and we are truly blessed to be a part of your lives. Thank you!
2019
ProVape has resurfaced, still using the same name we've all loved and trusted for so many years, under new ownership. The new ProVape now offers a variety of products, it boasts a new look, and the prices are worth your attention. We recently shared an article titled ProVape Is Back!, and the familiarity is already soaking into those that remember the name.