This past weekend my wife and I attended our first ever ECC event, one of which we've been wanting to attend for quite some time, but haven't due to the lengthy trip it would involve.  However, thankfully I'm an employee of the Ecig Advertising Group, which happened to be an official sponsor of the The Vape Exhibit Road Tour that made their way to Richmond, Virginia.  That being said, I was there strictly for work, but I did manage to use some of my time to capture some footage to give those of you who weren't able to attend an idea of what the event was like.  You can see this in the video above.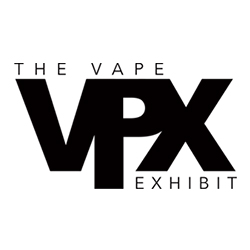 The Vape Exhibit at this location was a bit light, and there weren't near as many vapers that attended as I thought there would be.  However, I've talked to several vendors that have been attending all the events lately and they said those events were also a bit light.  One vendor told me during a conversation that even though the attendance isn't what everyone would hope for, that they still thought it was a great show for them, from not only turning a noteworthy profit off product that they sold during, but also because anytime you have a booth at an ECC event you receive tons of exposure.
On a consumer standpoint, there weren't that many hardware booths.  There were of course booths to purchase new mods, rda's, tanks and accessories, but very few.  The majority of booths were all e-liquid brands, and I don't know what it is about ECC or maybe it being in Virginia, but nearly ALL of the liquids I tasted were fantastic.  I've been to plenty of other events where the liquid just wasn't for me, like it didn't fit my pallete, but the liquids at ECC/VPX in Richmond were crazy good.  Tons of unique flavors, many lemonade flavors to die for, and just so many brand choices that I haven't ran into at any other event.  Unfortunately, my wife isn't really used to the whole going to different booths and trying liquid thing, so it seemed like each booth we visited and tried e-liquid, she had to have a bottle. #broke
The highlight of the event for me personally was the Life After Regulations Conference and Seminar.  There were so many people that attended, so many people eager to gain knowledge from the top advocates in the industry that chose to speak at the event, and it truly felt like a sense of unity as I listened to the speakers and vendors with questions on how they should continue with their businesses.  It's a rough time guys, but I'm glad those at ECC/VPX were able to pull this off.  You can watch the video below.
Anyhow, the event was awesome, I enjoyed every minute of my first ever ECC/VPX show, and I look forward to ECC 2016 Santa Anita Park Infield!  I hope to see you all there!
Thanks for watching, but sorry for the lack of footage!