For some vapor hobbyists it appears as though the idea of manufacturers turning their attention from high wattage fog machines to a more basic concept is an affront.  The proposition of ENDS devices that don't produce massive amounts of vapor, may not come with refillable tanks, and doesn't have the various adjustable settings that vapers have grown accustomed to, has been taken as an insult and has resulted in divisive rhetoric from some corners of the vaping community.  As companies struggle to keep products on the market in uncertain times, not knowing if anything will be available after 2018, many might wonder if these closed systems is the industry's way of selling vapers down the river or could it be the smartest move to stay in business?
Why Do We Vape?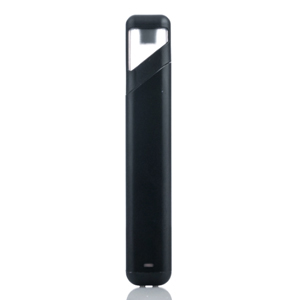 It seems as though many people have forgotten the reason that most of us started vaping in the first place.  I for one didn't start vaping to see if I could blow the biggest clouds, and 99% of vapers I talk to will say the same thing: "we started vaping to see if it could help us quit smoking and in many cases, we succeeded."  There are over 40 million people in the United States alone who are still smoking; their first foray into the world of vapor technology is unlikely to be a 200 watt box mod with a sub-ohm rebuildable tank.  Most of them will start, as we did, buying from the same convenience store that sold them their cigarettes, and the options their are extremely limited.  They can choose from the cig-a-like selection that most of us will attest are almost as useless as chewing gum or possibly have access to small ego-style devices. I believe these pod systems should be seen as an extension of that particular market.
Are these systems a step back in the evolution of vapor technology when we live in a world of temperature control settings and customization of every aspect of the vaping experience?  For those of us that have lived through the vaping boom, absolutely, but compared to the options that these people have available… they are light years ahead of the current selection.
A Bunch of Sell-Outs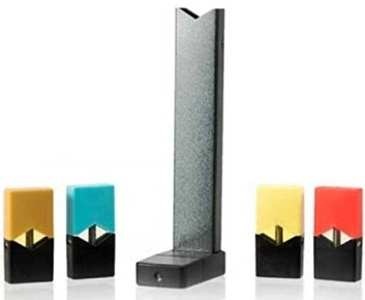 When I hear time and again that prominent companies are selling out the industry in favor of "Big Tobacco" style devices, I have to wonder if the people repeating these claims have actually been paying attention to what is going on in the world beyond their social circle.  The vaping hobbyists still have access to high-powered devices, for the time being at least, but these new takes on older concepts have the ability to bring many new people into our fold.  I don't believe that these will be the only devices left in the market place after litigation and legislation, but for many there's been a concerted effort to pull the wool over the eyes of the consumer.  In the same way that several years ago the defeatists believed that the only way you would be able to vape would be with a prescription, it seems that some now believe that due to coercion, the only devices we will be left with are non-refillable pods.
The Playing Field Is Still Wide Open
Until the lawsuits are done, the legislative efforts to change the predicate date are out of reach.  And, until the FDA deadline for Pre-Market Tobacco Applications have passed and nothing has made it through, all options are still open for existing products, and with that, these devices should be welcomed as a tool for the millions of people who have no interest in sub-ohm vaping.  Rather than vilifying people for carrying on with the mission that almost every vapor company is based around, putting products in the hands of smokers, we should be applauding them.