Ready to be swept up by the new era of vaping?  Your answer, who cares… because it's going to happen either way.  The vaping market and the manufacturers behind it are moving into a different path, and CloudMaker Technologies will possibly be one of the one's that are leading it with its new revolutionary concept, The Whiteout.
STOP CONSUMING, START CREATING
CloudMaker Technologies is changing the face of the mod market with its new revolutionary concept.  It's offering the first fully customizable and crowd sourced vaporizer.  The Whiteout was designed to remain future-proof by evolving with technologies breakthroughs, meaning as the market grows and becomes more advance, your device, the mod you've invested in, can continue to grow with it.  It was crafted with ultimate modularity in mind.  Every component is swappable, from the exterior plates to the internal electronics.  This is truly the first vaporizer that you'll ever own that allows you to tweak every feature imaginable.  CloudMaker wholeheartedly feels that you're only limited by your own imagination.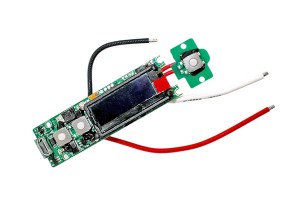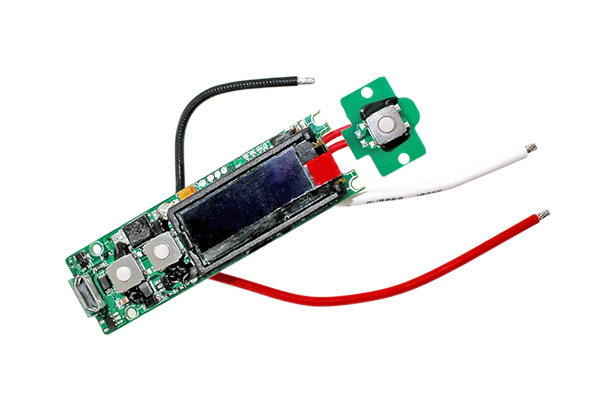 One of the most fascinating things about the Whiteout Mod is that you are not limited to one specific chipset — you can choose your initial chip that you want to power your device, and swap it out with another in the future, easily, and at any time.  Whiteout has "Build Kits" that provides customers with a plug-and-play solution for installing electronic components, requiring little technical expertise.  They're ultimately brought back the true definition of "Modding" and where it originated from.  Once upon a time, our devices came from modders… vapers who manually altered the internals of devices to change an experience.  With the Whiteout, it allows everyone to become a "modder" by making the chips easy to install.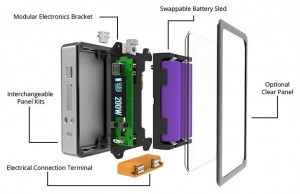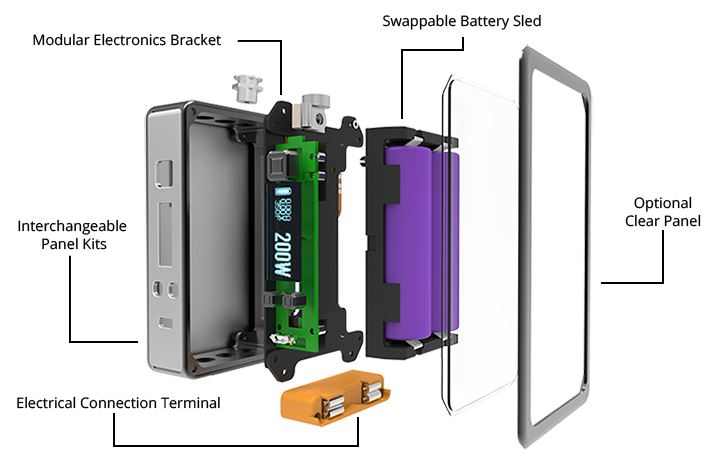 If you're not already hyped enough (most of us are waiting and ready for this one), this is another perk that will entice you that much more.  The Whiteout is a completely modular device.  Every part on the Whiteout is swappable and upgradable, which allows every vaper to create their own perfect device.  We all know that vaping has become so successful because of its options and because it's something that can be personalized to the vaper.  Just imagine being able to change the panels, the modular brackets, the battery sled, the electrical connection terminal, buttons, and even of course, the chipset.  Isn't it brilliant?
Could it get any better? YES!  Changing the game even further, CloudMaker will also be introducing the ARES — the first open-source and community-driven personal vaporizer chip, which will be made widely available to the market.  The Whiteout OS (short for "open-source") will be an easily and infinitely customizable 120W device, and the community will have the ability to push boundaries of vapor technology by adding tweaks and modifications.
ARE. YOU. SERIES?
Yes, they are very much serious!
Based on extensive user polling, the Whiteout will initially be available in three configurations. All launch units offer the rich feature set of our universal modular chassis, combined with three revolutionary electronics profiles. Users can pick between the high-end reputation and temperature control of YiHi's SX350J, the revolutionary Evolv DNA200's 200 watts of power and user-adjustable software, or our custom-designed, open-source Ares chip, featuring the capability to accept user-developed feature modules and custom ROMs to make our chip as future-proof as our chassis.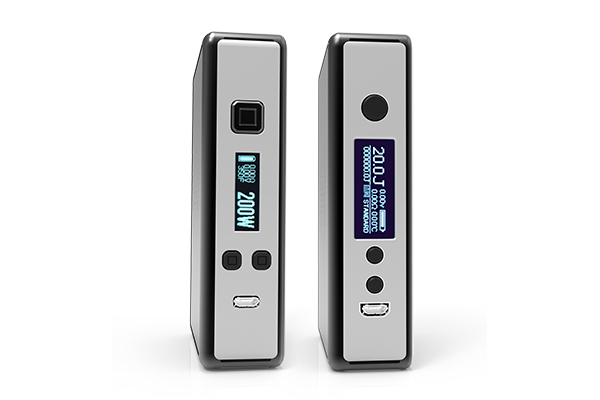 Learn more about CloudMaker's Whiteout Mod here.
THOUGHTS
I'm incredibly blown away by this new concept.  As I've stated many times on this blog, when you purchase a device, you're making an investment.  However, those investments don't last too damn long since the mod market continuously changes with new technology and new products.  Right now, it's just like the cell phone market — you purchase the latest phone with the futuristic tech, and then a Galaxy S6 Edge super-phone comes out to completely fuck your world.
WHY YOU MAKE ME SPEND MY MONEY ONLY TO TRADE IN NEXT MONTH?!?!?!
No, really, that's what it's like.  However, the Whiteout will put a stop to that by letting you keep the same device, but update and upgrade it by swapping out just about everything the device consists of.  Additionally, I also believe that it's going to make vapers care more about the internal appearance of their device more, rather than only customizing its outer appearance.  The reason why I say this is because the Whiteout has a clear panel option, and since you can change the color of battery sleds and brackets, people will be more inclined to show off that aspect of their device.  The SX350J chip is awesome, I love my SX Mini M-Class, and the DNA200 is supposed to be a very customizable chip, but the ARES chip is where it's going to be at.  This chip will be driven by the community, not the manufacturers that designs based off on what they "think" we want.  This opens new doors for us as vapers, and I'm definitely one excited for it.
(Thanks to Shelby Creel for originally putting me onto this device.)
Don't be shy, let us know what you think about the new Whiteout in the comments below!