If you're looking for the best mechanical box mod this market has to offer, you'll definitely want to check out this top 10 best mechanical box mods list.  Though mechanical tube mods are beginning to take a backseat because of the boom of regulated mods, it seems as if mechanical box mods are still trying to hang in there.  No doubt, in this market however, they'll all have their special place.  So, if you have a place for mechanical box mods, this list contains the best of them.
(The products listed have been placed in no particular order and only reflect the opinions of the author.)
---
1.  Unregulated Tuglyfe Box Mod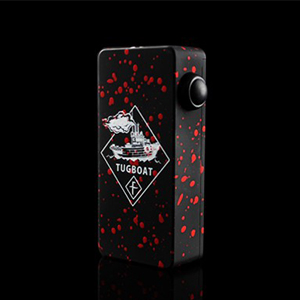 First on the list is the Tuglyfe Box mod by Flawless.  CNC manufactured out of aluminum, each Tuglyfe Unregulated box features a sled designed to perfectly fit 2 18650's in parallel which has been clearly marked so you don't accidentally put them in upside down.  The device is protected by a Mosfet that will fire down to 0.15 Ω resistance builds.  The stainless steel spring-loaded 510 connector has a  self-adjusting brass connector for ease of use with a variety of RDA's.  The soft click side button makes firing the box both simple and easy on the hands.  Each device is powder coated and designed beautifully, with functionality and ease of use thought of at each level, even down to the magnetic door holders.  Each box also comes paired with a VapeSox Box Mod holder, increasing the overall value with one last thought for customer care.