Are we ready for box mods in Wal-Mart, Walgreens and a ton of other national chain stores?
With an announcement last week that pretty much slipped under the radar of vaping news, one of the largest producers of the cig-a-like products who are already present in 70,000 retail outlets across the United States are primed to make this a reality.
Mistic E-Cigs To Introduce Vape Shop Line
The VTM (vapors/tanks/mods) category of vaping is growing rapidly with the advances in hardware device technology and higher quality e-liquids.
The company's goal with the Haus Craft Collection is to give retailers more choices for a wider range of customers, from the new vaper who is just making the switch from smoking, to the experienced vaper looking for a more robust experience while bringing the vape shop customer and internet shopper back to national retail with the best price and convenience (we will get back to this point a little further down).
Mistic Is Introducing:
Moon Milk (slightly toasted creamy vanilla-like with sugary-sweet caramel and coconut undertones)
Sweet Voo-Dew (creamy, sweet and fruity with a mixture of cantaloupe, watermelon and tropical melon)
Cloud Punch (fruity, berry-like with notes of raspberry and blueberry)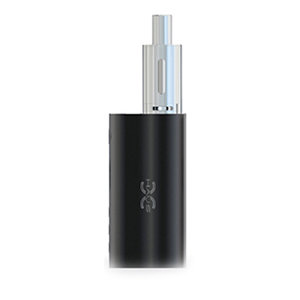 Each packaged in attractive lift style branded boxes, the 30mL square glass bottles are heat sealed in child resistant wrapping, and each bottle has a child resistant easy grip glass dripper.  Currently, 4MG per mL of nicotine strength is the only strength that will be offered.  What this says to me is that they are earnestly paying attention to the needs of a growing industry, and are trying to play catch up with the run away train that we lovingly know as the vaping industry.  Each bottle is set to be retailed at $24.99.  As far as the PG/VG ratio, although I couldn't find it online, the company was very quick to reply to my email and let me know it is 50/50, and that they will make sure that the website will be updated immediately.  One thing that really caught my attention was that they proudly state that all of their e-liquid is produced in a massive ISO/8 Class clean room facility, which is something I know that a great number of vapers are concerned about.
The next part of this collection is what truly caught my attention.  While the company is already known for its disposable devices that the majority of us at some point have tried, they are releasing a variable 30 watt device with an OLED screen, which is accompanied by a sub-ohm tank, a replacement coil, and a USB charging cable are all for sale along side their existing products.  It all can be purchased for a low price of just $49.99.  Furthermore, you can also purchase the sub-ohm tank separately, as well as replacement coils in 3-packs for use with the sub tank.
What This Means For The Vaping Industry
Note: The following is an editorial and entirely the opinion of the author.
From the stand point of the vape shop owners who read the above article and reeled in terror for fear of losing customers, take a step back for a second and actually look at the big picture.  Mistic is giving us a massive gateway to folks who try cig-a-likes once or twice, and then decide that vaping isn't for them.  With this move they are "normalizing" sub-ohm vaping by putting devices similar to ours in view of the public.  This may be a move to increase their market share, but in reality what they will be doing is opening up the avenues to people who have no idea about the possibilities of vaping.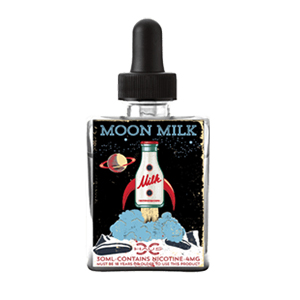 The majority of cig-a-like purchases are in fact impulse buys.  People buying their cigarettes see the alternative devices and give them a try.  With these products we will be able to open up a larger dialogue with newer vapers.  However, the downside to the liquid line is the fact that it is only being offered in a 4MG, which in reality is a plus side for existing vape shops and websites who have a plethora of different flavors in different strengths ready to accept these new customers with open arms.
Remember up at the top, I said the company's goal was to bring the vape shop and internet customers back to national retail stores – think about this from the flip side.  We have spent the last few years taking money from these stores hand over fist as they lose revenue from cigarette sales.  Imagine what would happen if Wal-Mart had a dog in the fight against the Government over regulation of the vaping industry, along side Walgreens and all the other national chains that already have the Mistic products on their shelves.  These are some big name, big money players potentially coming to bear in the future of the vape crusades.  Wishful thinking, maybe, but I dream BIG.
We know that as soon as people get a taste for high power vaping, the majority will have to upgrade, and this 30 watt box will not be the be all and end all for most vapers.  It's human nature to want bigger and better things, so while this may be a blip in the cash register at the beginning of a vapers journey for some, they will eventually find their way into our stores.
Also take into consideration for a second what our job is when it comes to the vape industry and community.  If these products going on sale in nationally recognized chain stores gives someone the opportunity to smoke less or potentially quit cigarettes all together, we should back it 100%.  Every cigarette not smoked is a step in the right direction, putting a product in view of the public may just give that 2-pack a day smoker the courage to reach out and look for the help that we all know is sitting here waiting for them.
As always, enjoy your vaporizer and vape on!