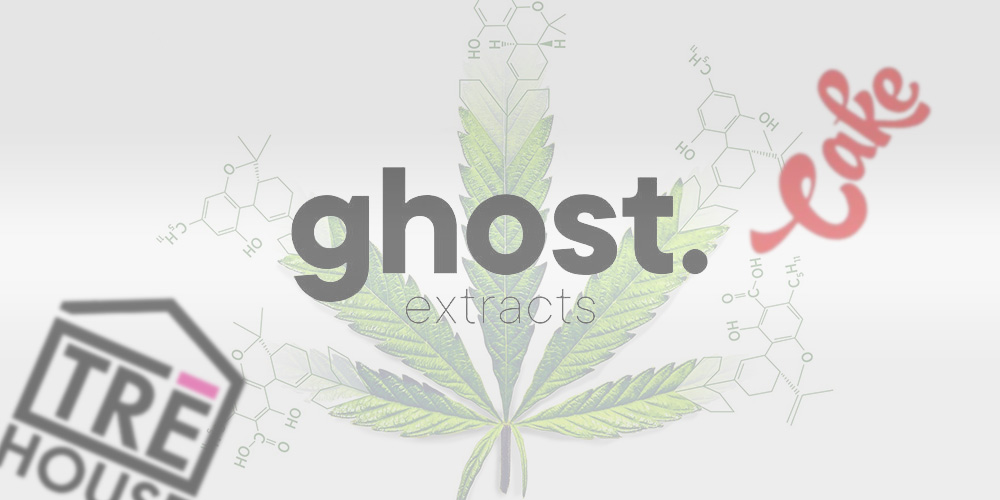 Although there are many brands delta vape brands that exist today, not all of them are created equal. Due to the fact that nearly anyone could sell these products, an open market of new and hopeful entrepreneurs has been created, all trying to make their brands stand out in the crowd. While they face the trials and tribulations of starting a brand, there have been several that have come before them that have put in the time, made the right moves, and ultimately created some of the best products we see today. Here is a look at the top Delta Vape Brands in 2022.
*Brands have been listed in no particular order.
Top Delta Vape Brands
Cake
While it may sound like a delicious dessert, Cake vape is actually one of the industry's largest and most recognized delta vape brands. Cake is located in Orange County, California, and has been serving the cannabis products industry since 2020, focusing primarily on products that are driven by hemp-derived cannabinoids. Cake Vapes have become some of the most reliable products due to their quality, performance, the mesmerizing effects they deliver, and because of the delicious tastes that they provide.
Pinweel
Although there is a range of great alternatives to consider, Pinweel vape is one of the latest and greatest delta vape brands to surface, and its products are spreading throughout the hands of consumers like wildfire. Pinweel gained instant recognition since it's parented by the same manufacturing company that created hit brands, such as Pachamama, Pacha CBD, Charlie's Chalk Dust, and more. Thanks to its excellent designs, effective blends using popular cannabinoids, and overall quality, Pinweel has managed to maintain its success with a range of Pinweel vapes.
Ghost Extracts
Whether you're a ghost hunter or not, this is one phenomenon that you'll want to experience for yourself. Ghost Extracts is a delta vape brand that has gained immense popularity due to its extraordinary quality, attention to detail, and how effective its products are. The brand is located in Los Angeles, California, and has been in operation since 2014. The Ghost disposable is available in more than 200 dispensaries stationed throughout California, making them a staple in the world of cannabis products. It creates premium delta products using hemp-derived cannabinoids from some of the best growers in the state, which is why it is one of the top delta vape brands.
Flying Monkey
Perfectly categorizing its entire arsenal into well-thought collections, Flying Monkey delta 8 has placed itself at the top tier, not only because of its structured list of products but because of the quality, detail, appearance, performance, and effectiveness of its products. Flying Monkey has been in the cannabis space for years, and its blends of hemp-derived cannabinoids and its amazing flavor profiles using organic terpenes are what have ultimately separated it from others. It's in a league of its own and Flying Monkey vapes are pitching strikes every inning.
Good Vibez
Using cutting-edge technology, American-sourced hemp, remaining incredibly transparent, and focusing on only sending out only "good vibez," there is no better brand to rely on. Good Vibez has gained tremendous popularity for its role in vapor technology and edible innovations and is looking beyond the days when THC was consumed by smoking. As a result, this Fullerton has developed superior alternative cannabis products, such as Good Vibez vapes and gummies, and infused them with hemp-derived cannabinoids to make them one of the driving forces behind the brand.
Kalibloom
Setting a path for others to follow, Kaliboom has been hard at work creating and developing some of the industry's latest and greatest products. While the brand may have started as a curator of premium CBD, it has since transformed into one of the most respected names in the cannabis market, thanks to its collection of KIK products. Positioned in more than 50 locations across the states, you'll find a range of products utilizing hemp-derived cannabinoids of the highest quality. With highly effective blends, amazing quality, and its ability to source, produce, and test products, Kalibloom is on its way to becoming a household cannabis name.
Hidden Hills Club
While it isn't a physical location, Hidden Hills Club is certainly a mental destination. The Hidden Hills disposable vape brand is an Ivey league-like destination, yet completely consumed by extraordinary effects and delicious flavors, all made possible thanks to the use of hemp-derived cannabinoid-driven products. The brand shares that its products are an "oasis for those wanting to recharge and refuel minds, bodies, and spirits." Hidden Hills has a whole collection of products to satisfy your needs, starting from Hidden Hills vape to delicious edibles
Honeyroot Wellness
Honeyroot is one of the industry's leading brands, and they've developed a wide selection of delta products. The brand focuses on creating natural solutions to provide better well-being, and they do it by sourcing quality ingredients, making amazing products, and committing to transparency. While Honeyroot may have a pool of competitors that try and stand in their way, they are outshining the competition by developing some of the best disposable vapes, cartridges, and gummies, and infusing them with the most popular hemp-derived cannabinoids.
Delta Extrax
Becoming one of the first delta brands to create a path forward for others to follow, Delta Extrax has certainly made its own way and has become a staple in the world of hemp products. When it comes to Delta products, it is one of the largest brands, and it has a massive arsenal of products using a range of hemp-derived cannabinoids. They stretch from Delta 8 to HHC, and so many more. The brand is located in California and is parented by Savage Enterprises, an industry-leading manufacturing company that is famed for its premium vape and CBD products.
Tre House
Though they may be newer to the scene, Tre House exploded onto the market with an extraordinary collection of delta products. It is now a famed brand for developing premium hemp-derived products using many of your favorite cannabinoids, like Delta 8, HHC, THC-O, and even Delta 9. It has set itself apart from the rest by creating delicious gummies, cannabinoid-infused cookies, cartridges, and disposable vapes. Its collection is quite large, its products use only the finest ingredients, and the cannabinoid combinations make it one of the best.