Our latest entry, top 3 ways to become a model community vaper, will be taking a look at how vapers can get involved in passing our industry and legacy along to the next generation of electronic nicotine device users.  While these ideas are common sense, we have put together a list of ways to get involved within the industry, which will allow you to become a model community vaper, rather than just a typical consumer purchasing products.  Nothing listed here will break the bank or require that you change careers, but if we put forth the effort, everything listed and explained today will make a HUGE difference in the future.  Believe it or not, getting involved  in the community side of vaping feels good.  Knowing what you do today can have an impact on someone else's life further down the line is actually what gets me out of the bed every morning and soldiering on.
Become A Vaping Advocate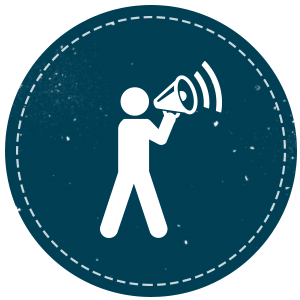 As scary as that sounds, this doesn't necessarily involve standing around outside State Capital buildings, waving signs and screaming at politicians.  In fact, we already have plenty of folks doing that day in, day out (although if you wanted to join them, they really wouldn't mind).  As you may be aware, we have many advocacy groups standing up for our rights to vape.  They put out calls to action all the time that may be as simple as signing an online petition, sending a letter or phone call to decision makers in Government.  None of these things take time, and if we want to pass our legacy to the next generation of potential vapers, they are things we should all do.  We all have a story of why we vape, how we came to vape and how it has changed our lives, so why not tell that story to the people who need to hear it: the very people who are capable of helping or destroying vaping with the swish of a pen.
There are a variety of groups that you can join.  I'm going to share a couple, and if you can read this article, then you can access their sites:
CASAA – The Consumer Advocates for Smoke-free Alternatives Association are a group that have been on the forefront of the fight for vaping, but their true calling is anything that moves people away from combustible tobacco.  They will ask you to tell your story as a testimonial and send you various calls to action within your state or at the federal level.  They have accounts on all forms of social media, so it is easy to keep up with what is going on.
AVA – American Vaping Association are the non-profit that advocates for small to medium-sized businesses, and are the guys that go in front of committees to make sure that your local vape shop can still be in business.  Again your testimonials are encouraged as your stories are actually what pushes the industry forward, as more people on the outside realize how helpful it truly is.
There are a plethora of other groups out there, both for consumers and business owners alike.  As a consumer, make sure you are supporting shops who support the industry, and if they don't, help them find their way to the various groups.
NotBlowingSmoke.org
VapingMilitia.org
And, many more are all in the forefront of this fight and would love your help.  Each state also has individual advocacy groups – all you have to do is find them.  Your help could be as simple as sending a few dollars to help the cause, but every bit of help goes a long way.
Become A Vaping Philanthropist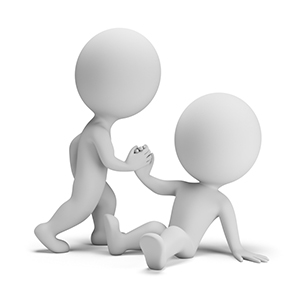 Yup, I just said philanthropy – that thing that rich folks say they are all about to sound good.  It actually means helping out with charitable work and basically paying it forward.  There are groups popping up all the time with the ideal of getting vaping products to those who may otherwise be unable to get them or are unaware of the potential electronic nicotine devices have to change their lives.  Over the coming days, I will be getting into great detail with the 2 organisations that I am about to share with you, but for right now here is a quick overview on who they are and what you can do to help.
Sponsor A Smoker – The sole purpose of this organisation is to put starter kits in the hands of smokers who are looking to make a life change to vaping.  One of the largest hurdles for smokers making the switch is the cost of a starter kit and these guys are looking to help lessen that burden.  They also aim to provide a sort of Big Brother program to aid and assist those smokers on their journey.
VapeAVet.org – Putting mods and e-liquid into the hands of active service military personnel and veterans.  It's a gargantuan task that they have undertaken, as one of the largest demographics of likely smokers are the military, but currently averaging at 100 starter kits a month, they are getting the job done.  Helping here is a simple task, it can be as simple as sending them one of your old mods or buying a bottle of BRV (bottle ready to vape) juice line.  There are several other ways you can donate to this worthy cause, but please check their website for information.
Become A Responsible Vaper
The simplest, most effective way you can become a model community vaper is by making sure that you put vapers in a positive light.  That is by talking to people who want to try vaping and sharing your story.  It's by not blowing massive clouds in restaurants, just because you can.  Always pay attention to your surroundings as just because you may know that vaping is 95% safer than smoking and if reputed to be less hazardous than ambient air, the majority of the public have been programmed to believe otherwise.  Don't play into the stereotypes that they have already managed to place us in.  It is your job, and my job as a vaper to paint ourselves as people who are trying to overcome an addiction to combustible tobacco and are using a safer alternative.  There are times and places for monster clouds guys, and Walmart's produce aisle isn't one of them.
Final Thoughts
The ideas I have put forward are a drop in the bucket of possibilities you can get involved in as a community vaper.  There are countless organisations that I have not listed and countless idea's that are yet to be thought up.  Do what you can to help the industry and each other, and make sure that we can pass our legacy on with pride.
As always. enjoy your vaporizer and vape safe!