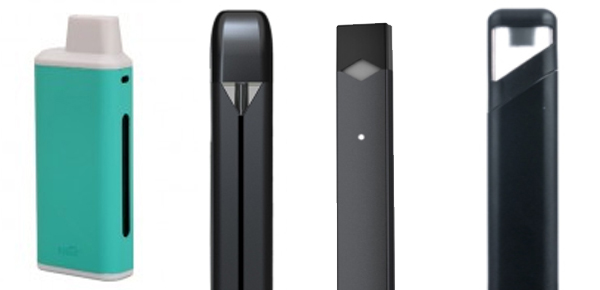 Vapor pod systems have been called a step up from electronic cigarettes without getting into the craziness of large vapor products.  For millions of vapers around the world, the first step on the journey was the cig-a-likes; they looked and felt like cigarettes, but didn't do the job that people wanted.  They were, and still are an insufficient substitute for smoking, which is why people went one of two ways: they either went back to cigarettes or jumped feet first into the world of e-liquids, coils, and choosing the right tank to fit their lifestyle.  The Vapor pod systems may have taken a while to get here, but they're designed to replace the traditional cig-a-likes, giving people a new way in with a more usable set of devices, but which one do you choose?
We've put together a short list of the freshest faces on the market that we believe is a great way to ease into the world of vaping without breaking the bank, and more importantly not having to take a crash course in electrical theory.  Kick back, relax, and take a couple of minutes to go through these offerings to see which one best fits your needs.  However, we want you to remember that this isn't everything on the market, just a selection of the newest innovations. With that said, there are many other devices on the market, such as the JUUL Vape that has become one of the most popular vape pods on the market, and the latest and most advance pod systems on the market, the Lost Vape Orion. There are plenty of devices like this that deliver that satisfying experience that you desire, so explore them all!
---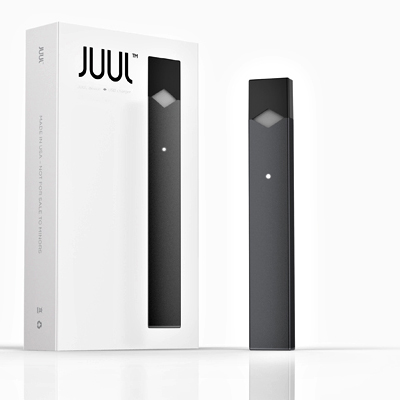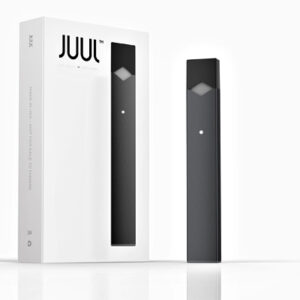 Seen as the first kid on the block as far as vapor pods go, Pax was the company who opened the door to for these new systems to roll out.  Simple, elegant and more than capable of performing the task, the Juul was quickly adopted by some of the biggest names in vaping as a high quality system for new vapers.
No buttons to press, no e-liquid to refill and a consistent vape every time is exactly what is offered with this system.  Compared to cig-a-likes, the battery life is phenomenal and it's still inexpensive enough to have more than one with you just in case the battery dies while you're out and about.  A selection of 4 flavors in 5% nicotine strength, each pod is approximately 200 puffs and the refills come in packs of 4.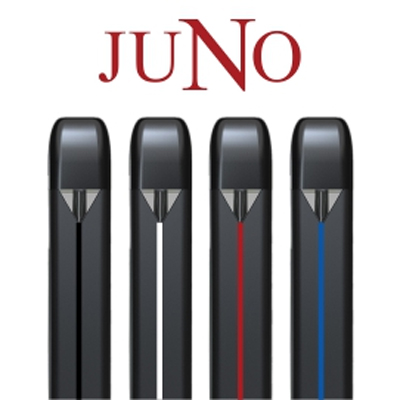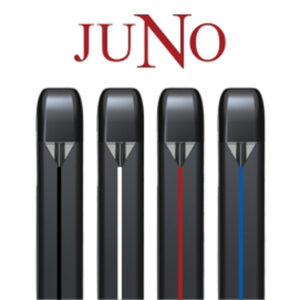 The JuNo from Twelve Vapor is similar to the Juul, with a simplistic suck to activate that gives a great vaping experience as far as closed systems go.
With nicotine in 18 or 36mg/ml (1.8 or 3.6%), the JuNo gives vapers the opportunity to step down their level over time — an important part of any vapers journey.
Long lasting batteries will make sure that downtime will be at a minimum, but as with the Juul, it's so inexpensive you can have several spare batteries lying around.  Pods available in Tobacco, Menthol, Fruits and Dessert mean that there will be something for everyone's taste-buds, whether they are brand new to the vaping experience or a seasoned vaper looking for a closed system device.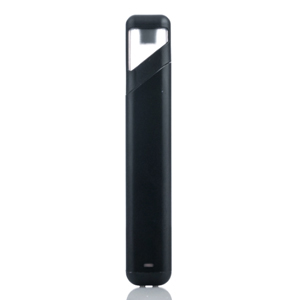 Wismec has become one of the biggest names in vaping over the last year and a half, with ground-breaking products and collaborations that have earned them a place at the top of the food chain.  Not satisfied with being at the top of the 200 watt division, this tiny offering is perfect for those looking to explore the vaping world.
Using its collaborative contacts, the MyJet has flavor pods from some of the biggest names in e-liquid manufacturing, giving it's users a true taste of what awaits them beyond the starter kit.  Truly bridging the gap between the cig-a-likes and the rest of the vaping industry, unlike some of the other pod systems it ensures that people have more than 4 basic flavors available, and goes as far as having a refillable tank for users to choose whatever they want.  As with the other products in this category, the battery units are so inexpensive you can have more than one around at a time, even though the 350mAh system should last for a while.
4. Eleaf iCare Starter Kit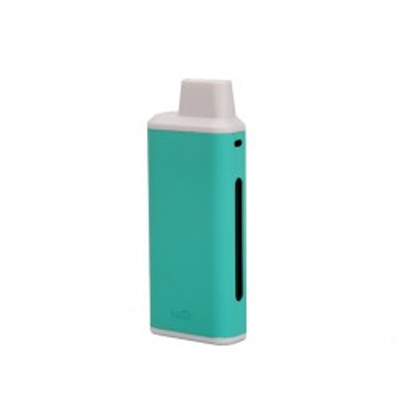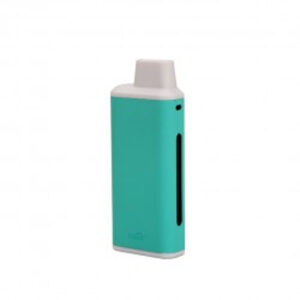 While not a true pod/closed system, the iCare Starter Kit from Eleaf makes it to our list as it is a suck-to-activate device.  No complicated buttons or settings, just simple to operate and easy to use.  As a cross-over device between pod systems and more advanced vapor technology, it doesn't get any better.
Refillable tank and coils that can be changed get the user in the mind frame for other technology that is on the market while keeping it as simple as possible for low volume vapers.
The 650mAh power supply will keep you vaping all day, as will the 1.8ml tank designed to hold whichever flavor you want (just make sure that the formulation in high in PG or you will quickly run into trouble).  The iCare may be a little wider and appear a bit bulkier than the others on this list, but the options it opens you up to are worth the greater size and the fun thing about it is, it's as cheap as the others we've mentioned (only $14!).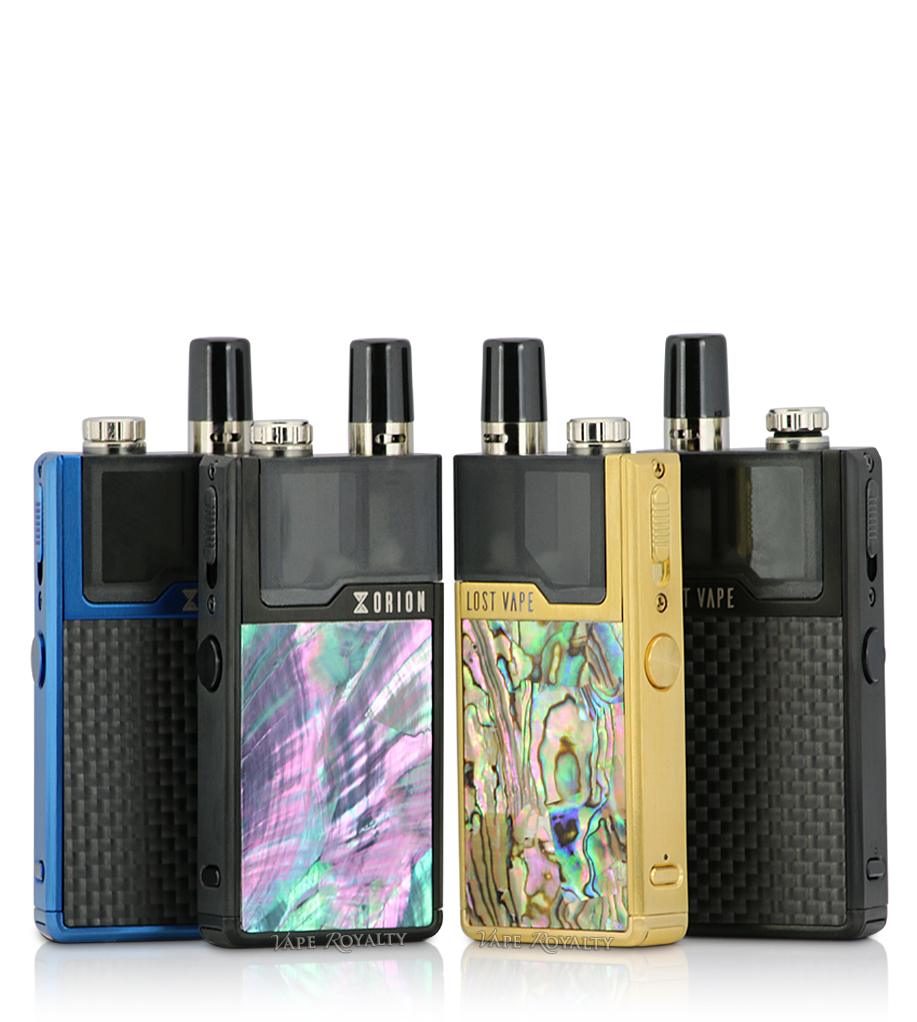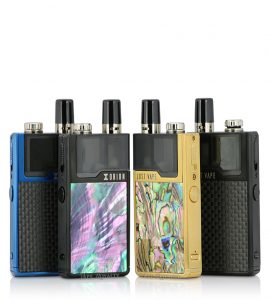 One of the latest and most advanced devices to hit the market in 2018 has been the Lost Vape Orion Pod System. It's a compact all-in-one pod system that features a unique design and extraordinary quality. It's constructed of stainless steel materials and features a polycarbonate refillable 3ML pod. The device itself is far more advanced than anything currently on the market, boasting an equipped DNA Go 40W Chipset, which is capable of variable wattage, Evolv's new Replay mode that allows you to capture the perfect puff, and much more. This is all possible with the help of a built-in 950mAh rechargeable battery.
The refillable pod is also an equally impressive part of this fascinating device. There are two optional pods, a flavor-focused pod that is an SS316L 0.5-ohm coil and a vapor-focused SS316L 0.25-ohm coil. On both pods, there is a delrin drip tip that comes coupled with adjustable airflow control at the base of the stationary drip tip.  And aside from the amazing performance and features that make up the Lost Vape Orion, the appearance is something that delivers a sense of value. From its durable chassis to its many finish options to its inlay, the Orion Vape Pod embodies appeal. If you want an awesome pod system that's more than capable of delivering the best possible experience, you'll want to start with the Lost Vape Orion Pod System.