Love them or hate them, the Reuleaux family of mods are some of the most recognizable on the market.  It seems that every time you turn around, you see someone holding the RX200, RX200S or even the RX75, but recently Wismec released a game changer with a 2/3 battery design.  Taking full advantage of any of the Wismec systems can take a little getting used to, figuring out the controls can be trying especially if you're brand new to an adjustable vaping device, but today we're going to walk you through the functionality of the RX2/3 and make it so that you can buy one today and use it straight out of the box.  While the box mod itself may not be ideal for a complete beginner, we're going to make this device as un-intimidating as possible.
We typically share plenty of information about products, such as the best vape mod of 2016 where we name the RX2/3 as the best currently on the market, while we also share the 5 best menthol vape juice flavors for the perfect menthol vape to combine with your setup.  Once you finish this article, please feel free to navigate throughout the site as we have nearly 2,000 posts dedicated to providing you with vaping information, just like this post that you're currently viewing.  Thanks for visiting Guide To Vaping and we hope you enjoy!
If you have the time, we highly recommend that you check out Vape Preview, a website geared towards sharing information on the newest vape products as soon as they're announced by the manufacturers.  While you're there, check out memes section for a laugh or the list section to give your online friends a good read.
ATTENTION:
 You've found a great vape mod for yourself, now it's time to find a nice vape pen for your partner, family member or friend.  It's all about getting as many people off those stinkies as possible, and we believe these modern devices can do that.  Feel free to check out our
top 5 best vape pen starter kits
article, where we explain what a vape pen is, we tell about the history of them, and we list the best vape pen starter kits with detailed information.
The Basics of The RX2/3
The concept behind this mod is mind-blowing.  There are 3 batteries for 200 watts of pure unadulterated power, looking and operating in much the same way as the RX200S or instantly switching to 160 watts by simply removing one of the battery bays and changing out the back cover.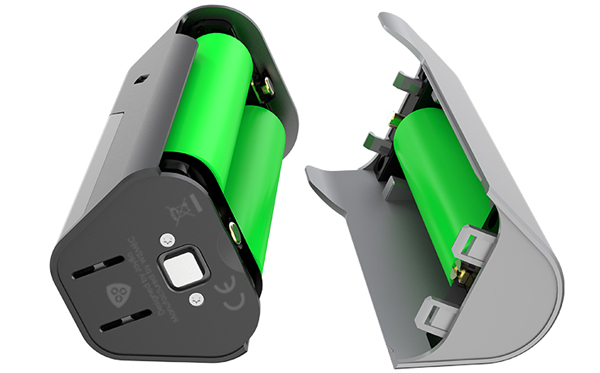 The smaller frame size makes for a more mobile mod, and less bulk makes for greater portability at the expense of a bit of wattage and less battery life.  We already put together an overview of the mod itself, a preview post when it was first released and anyone who knows the GuideToVaping crew knows we love the RX200 and 200S.   We know them well and the new addition is well received as occasionally the mass of those devices is too much to be carrying around all day.