In this addition to our "top" lists, we share our opinion of the top 5 best 26650 mods.  This list of 26650 mods will only hold a single 26650 battery and will be regulated.  This list has come about because it seems 26650 battery mods are coming back into the vaping scene and many of you are wondering which one would be the best choice.  Feel free to examine the specifications that each mod has to determine the best 26650 mod for you.
Note: The mods presented here today are listed in no particular order and only reflect the opinion of the author.
---
1. Vape Forward Vapor Flask Stout by Wismec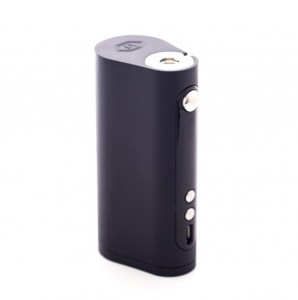 Wismec and Vape Forward teamed up to bring us 3 mods and the Vapor Flask Stout is their 26650 edition.
Single battery-powered (either 26650 or 18650 in the sleeve provided), the Stout has a unique shape that feels good in the hand.  The taper from the back to the front gives an ergonomic grip from either the left or right side.  The flip-able read out also brings out the ambidextrous nature of this beast, but it is only when an atomizer is attached do you realize what this chubby little beast is capable of.
Supporting regular coils, temperature control features for Ni200, titanium and Stainless Steel, do not think for a second that this little guy can not hang in the big leagues.  The signature Vapor Flask 3 button control face is the tell-tale giveaway of this mods origins, but with the Wismec chipset, this device is going places.
GET THE VAPOR FLASK STOUT HERE