Top 5 Mods That Will Help You Survive The Apocalypse – Get this, my boss just emailed me out of nowhere and said that the Apocalypse happens tomorrow!  He went on saying that the zombies are taking over the world, one human at a time, and you can only grab 5 mods that will ultimately have to last you, well… as long as you survive – what do you take?
Talk about having to think on the fly, really putting myself in the situation of making my end-of-the-world grab bag; food, water, weapons, and these bad boys.
We are going to be on the fly, we don't need anything too heavy, and I really hate to say it, but we don't need anything with a circuit board either.  All it's going to take is getting into a hand-to-hand fight with a bunch of dead heads and that 200 watt box mod will be out of commission.  Though it's a very robust device, one smack too hard and the chip ceases to function – you get the thing dripping with blood and it fries itself.  There would be nothing worse, in my opinion, than watching my iPV3-Li fry because I had to use it to squash a skull.
The next thing we have to consider is, of course, battery life.  Charging your cells will mean staying in one spot long enough for those 18650's to get to full power.  Even if you're lucky enough to have a solar-powered backpack charger, that is a lot of power you are trying to harness from the sun.  There's a lot that goes into surviving the Apocalypse, but unfortunately, I only have 5 mods that I can take with me.  Read below to see what I'll take and why.
Note: The choices made here for mods are only based on the fictional event that an Apocalypse takes place.  The reasons to use these devices in the manner portrayed is merely to tie into the Apocalypse theme and should not be taken seriously.  Thank you for reading, and we of course hope that you'll enjoy this interesting post!
---
1. Joyetech eVic VTC Mini Kit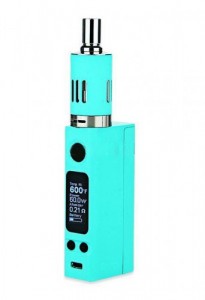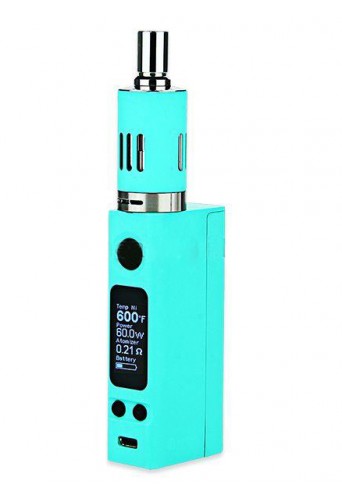 The eVic VTC Mini is small, light weight, easy to put in your pocket and forget.  It only takes a single 18650 and doesn't need a separate charger.  Its 60 watts of power is high enough to be able to sub-ohm if you wish, but who will be blowing massive clouds when The Walking Dead is just around the corner.  This mod can fire down as low as 0.1Ω in standard mode and 0.05Ω while in temperature control mode, which has a Ni 200 and Ti mode, making it useful with any wire you are lucky enough to find.
Survival Perks:
Small
Light Weight
Pocket-Friendly
Can Use Multiple Wire Types
Joyetech eVic VTC Mini Kit: GET IT HERE
2. Dovpo E-LVT 2.0 Mod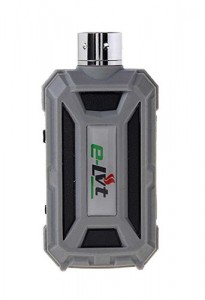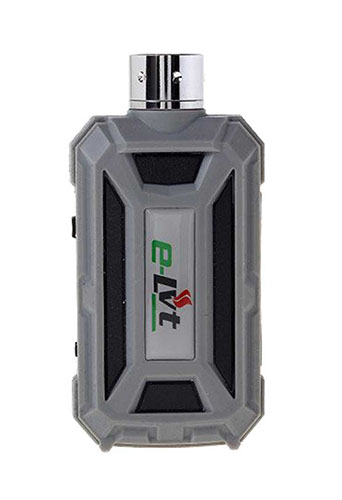 It might only give you 30 watts of power, but all of its other attributes make it essential in my bug-out-bag.  Its awesome features include a built-in Ohm meter, built -in flashlight, shockproof and waterproof case, LED display, variable voltage, power bank output, pressure resistance (the manufacturer claims you can run it over with a heavy vehicle without problems), 510-eGo threading (almost any tank will fit), under voltage protection, over charge protection, and much more.  In my opinion, this is the Swiss Army Knife of vape gear!
Survival Perks:
Built-In Ohm Meter
Built-In Flashlight
Shockproof and Waterproof Case
Power Bank Output
Pressure Resistance
510-eGo Threading
Dovpo E-LVT 2.0 Mod: GET IT HERE
3. Dimitri Box Mod Clone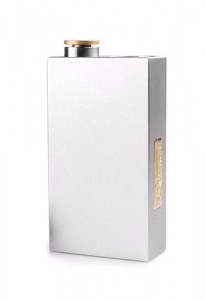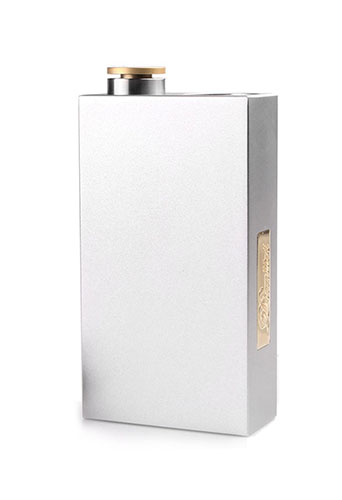 Call me crazy on this one – I know a lot of people have had problems with the original, but I used the clone for over a year and after tweaking all of its parts, I've never had a single issue;  no broken wiring and it has a simple design where the whole case is the negative contact.  I would not advise anyone to do this, but the way the box is set up you can insert batteries with most of the wrap torn off and not have a single problem.
Note: We highly advise that you never insert batteries into your device that are showing any signs of damage. 
It can be used with a single 18650, but the battery drain is ridiculous.  However, fully powered cells can run a 0.5Ω build all day and all night in this parallel box.  As an added bonus, the solid aluminum case makes for an exceptional weapon if you are under attack!
Survival Perks:
Built To Last
Long Battery Life
Solid Construction
Can Be Used As A Weapon
Dimitri Box Mod Clone: GET IT HERE
4. Sentinel M16 Mod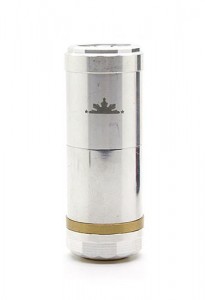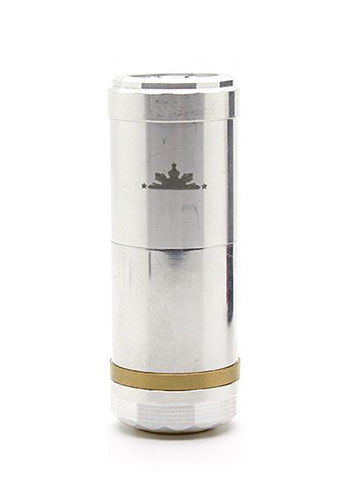 Simplistic design, old school, easy to repair on the fly and very little to go wrong.  The telescopic tube allows you to change between battery sizes, because lets face it, in the zombie apocalypse we are going to be using whatever batteries we can lay our hands on.  Any battery that starts with 18 can keep us happy for a couple of hours, at least as the dead heads keep us pinned inside a broom closet as they claw their way in to finish us off once and for all.
Survival Perks:
Simple Design
Easy To Repair
Telescopic Tube
Can Hold Multiple Battery Sizes
Sentinel M16 Mod: GET IT HERE
5. Hybrid Mod + Sub-Ohm Tank Combo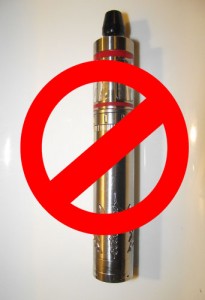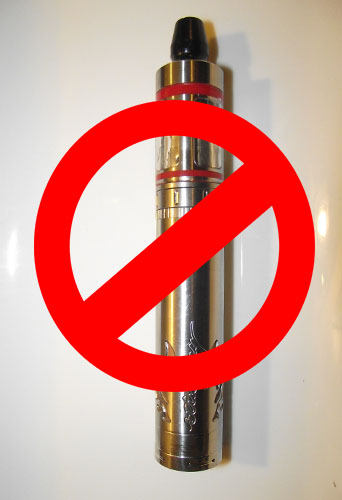 My last choice will be any Hybrid Mod paired with a Sub-Ohm Tank:  For the last stand, as the zombies are clawing and ripping at our flesh, we have no ammunition left in any of our weapons and the only bladed weapon we had left is just out of arms reach.  It sure is nice to have  at least a couple of pipe bombs handy to make sure they can't turn you!
In the real world I would NEVER tell anyone to put themselves into a situation where they are about to vent a battery.  However, that is exactly what will happen when you put these devices together, since you are basically attaching your tank directly to you battery.  Screw the atomizer down, take one last hit and hope that you never come back.
Survival Perks:
There are no perks to this little monster – it's one of those last resort "f*ck it" setups.