In this article we explain what is CBD E-Liquid and go over some information related to CBD. If you're interested in learning more about CBD E-Liquid, this article provides a great start. Many of you out there don't quite know what CBD Vape Juice is, unsure of the legality of it, and a bit weary of the effect it may have on you. We're going to clear things up for you and explain everything in this article about CBD Vape Juice.
---
[mks_button size="large" title="GET CBD E-LIQUID HERE" style="rounded" url="https://prymecbdstore.com/collections/cbd-vapeables" target="_blank" bg_color="#000000″ txt_color="#FFFFFF" icon="" icon_type="" nofollow="1″]
---
What Is CBD E-Liquid?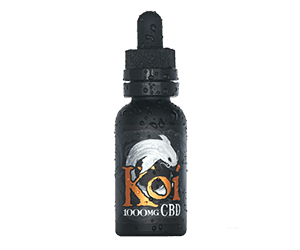 CBD E-Liquid is the combination of CBD and E-Liquid. CBD, or also known as cannabidiol, is a non-psychoactive and natural part of the cannabis plant and an alternative to THC. E-Liquid, however, is a blend of four ingredients used with e-cigs and serves as a less harmful nicotine alternative. The e-liquid ingredients are propylene glycol, vegetable glycerin, nicotine, and flavoring. When you combine the two you get CBD E-Liquid, a blend of liquid that uses the therapeutic potential of CBD and the satisfying taste and feel of a nicotine based e-liquid. Some CBD E-Liquid may or may not have nicotine mixed into the product.
The Affects of CBD E-Liquid
Marching further into CBD, you must be aware that when using CBD E-Liquid you will not feel any type of high. In fact, while CBD is a part of the cannabis plant, it doesn't share the same affects of THC. What happens with CBD is that it actually effects a different part of the brain and creates more of a relaxing feel, one that you may only notice when you have pain, anxiety, stress and other complications. However, many will still recommend that you do your own research into the effects of CBD as it's still under study and the effects haven't been confirmed by the FDA. One thing to note though is that the studies that have been published on CBD have shown that it does not interfere with the psychomotor and psychological functions.
The Legality of CBD E-Liquid
As for the legality of CBD, it's completely legal in the United States and considered a nutritional supplement under the US law. In addition, you can buy CBD without any type of prescription. Selling, buying, and distributing is all legal, as it isn't a controlled substance. When it comes to drug tests many are wondering if it will show up, even if it's legal. The answer is no, CBD will not show up on a drug test since it does not have the same properties of drugs prohibited by the DEA.