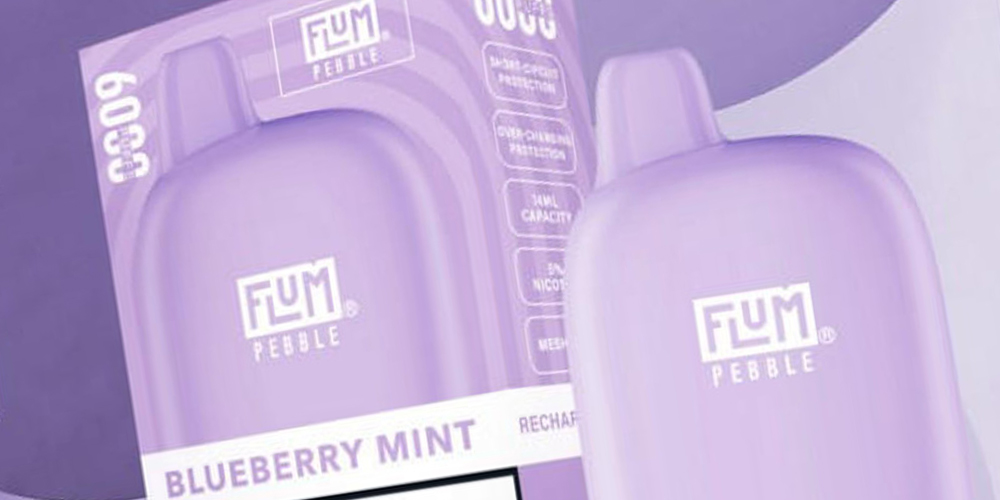 If you're looking to step away from the mainstream options like Elf Bars and Geek Bars, the world of Flum vape might catch your interest. Flum disposable vapes embody the energy and excitement suggested by their name. These devices are rapidly gaining recognition in the realm of disposable vapes, becoming synonymous with convenience and aesthetics.
Before fully immersing yourself in this new brand, it's essential to grasp the basics. This article delves into the Flum universe, answering your pressing questions, including the popular inquiry of 'What is a Flum vape?' while also addressing the query of the best Flum vape device on the market.
What's a Flum Vape?
Flum disposable vape devices are crafted by Flumigo Technology Ltd. Renowned for their functionality, style, and top-notch materials, Flum disposables are both well-crafted and efficient. The Flum Float disposable vape was the initial Flum device to capture vapers' attention globally. If you've encountered these devices before, their distinctive cylindrical shape would be recognizable. Characterized by a cylindrical design and an ultra-sleek mouthpiece, Flum devices are visually captivating.
Flumigo Technology Ltd. has developed various Flum models, all of which come pre-charged and pre-filled. Regardless of the specific disposable you choose, they all feature a draw-activated firing mechanism. Instead of dealing with buttons, you can simply take a puff by inhaling through the mouthpiece. Flum devices come pre-filled with an array of intriguing e-liquid flavors. From Fruity Hawaii to Cotton Candy and Peach Gelato, there's a diverse range of options to explore.
Flum Vape Models in the Market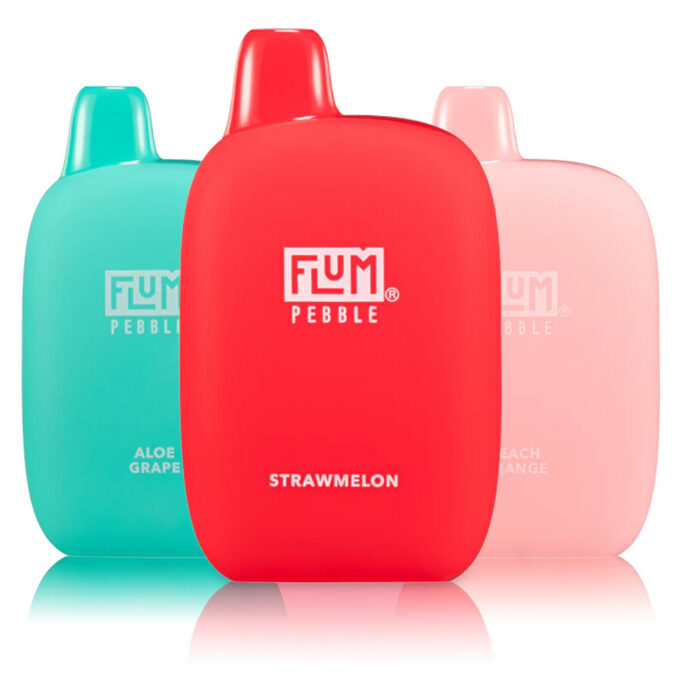 The Flum brand boasts a variety of models in the market, catering to different preferences:
Flum Float disposable vape
Flum Wafer disposable vape
Flum Mi disposable vape
Flum Pebble disposable Vape
Flum GIO disposable vape
Flum Neno disposable vape
How Long Do Flum Vape Models Last?
When you look at the packaging of a disposable vape device, you'll often find a puff count. Manufacturers estimate the lifespan of their devices based on the number of puffs. However, each model is designed with specific specifications and offers a different number of puffs. For instance, the Flum Float disposable vape offers an impressive 3,000 puffs!
It's important to note that everyone has a unique vaping style. If you take long and frequent puffs, you might not achieve the full 3,000 puffs from your Flum Float disposable vape. Conversely, individuals who take short, infrequent draws may experience a different outcome.
Here are the models and their respective puff counts:
Flum Float disposable vape: 3,000 puffs
Flum Wafer disposable vape: 1,600 puffs
Flum Mi disposable vape: 600 puffs
Flum Pebble disposable Vape: 6,000 puffs
Flum GIO disposable vape: 3,000 puffs
Flum Neno disposable vape: 600 puffs
As you can see, there's a Flum disposable vape device to suit everyone's preferences. This brand caters to those seeking a quick and reliable vaping experience, as well as those who want their disposable vape to last for about a week.
Recommended Flum Vape Flavors
Flum stands out with an impressive variety of e-liquids when it comes to flavors. With nearly double the number of e-juices compared to other disposable vape brands, Flum offers a range that's hard to match. Remember, each device comes pre-filled and pre-charged, ensuring a hassle-free experience without worrying about e-juice leaks. Choosing from the Flum collection can be overwhelming due to individual preferences, but we'll highlight some flavors that are likely to be crowd-pleasers.
Lush Ice: Indulge in the refreshing taste of ripe, juicy watermelons with Lush Ice. This flavor is a standout for its ability to combine various fruity notes into a single vape juice. A hint of icy coolness cuts through the sweetness, resulting in a unique blend of chilled and fruity sensations.
Strawberry Ice Cream: Strawberry Ice Cream is a nostalgic delight. This e-juice captures the essence of carefree summer evenings. The harmonious fusion of strawberry and velvety ice cream offers a truly delightful vaping experience that'll transport you back in time.
Aloe Grape: Aloe Grape is an intriguing Flum Pebble flavors that has intrigued vapers since its debut. It's a delightful combination of aloe vera's floral essence and the tangy, sour notes of grapes. Once you taste it, you'll understand the distinct charm of this unique e-juice.
Cotton Candy: Prepare for a trip down memory lane with Cotton Candy. This flavor will evoke a sense of nostalgia with every puff. The fluffy and fragrant profile of cotton candy will put a smile on your face. This flavor is available in the Flum Float disposable vape device.
Ice Berry Lemon: Icy sensations are a signature element in Flum products, and for good reason—they work! Ice Berry Lemon is a refreshing fusion of sweet summer berries, tangy lemons, and icy mint. Ice Berry Lemon is an excellent choice if you're seeking a complex and invigorating vape juice.
Fruity Hawaii: Craving a unique flavor experience? Fruity Hawaii might be your answer. This blend captures the perfect harmony of creamy mangoes, zesty pineapples, and succulent peaches. The resulting e-liquid boasts a balanced profile of sweetness and tanginess that's sure to please.
When exploring the world of Flum vape flavors, consider these recommendations as a starting point. Each flavor brings a distinct character to your vaping experience, making it enjoyable and satisfying.
Flum Vape Prices
The cost of a Flum disposable vape is quite flexible, allowing you to choose according to your budget and desired experience. Among the models, the Flum Mi is the most budget-friendly, priced at around $6. On the higher end, the Flum Pebble is the costliest, at approximately $16. The Flum Wafer is available for around $14, and the Flum Float is priced at roughly $15. These various price points cater to different preferences and financial considerations, making Flum vapes accessible to a wide range of users. It's worth noting that these prices are approximate and may vary slightly from one retailer to another.
Recharging a Flum Vape
Flum Float vapes, unfortunately, are not designed to be recharged, despite being a popular choice. This is a common misconception among vapers who appreciate the design and convenience of disposable devices until they realize they're meant for single use.
However, not all Flum vapes are non-rechargeable. The Flum Pebble, for instance, features a charging port that allows you to recharge it whenever needed. To charge the Pebble, you'll need to purchase a USB-C cable separately, as Flum doesn't provide one. Keep in mind that even though the Pebble can be recharged, it is not meant to be refilled. Once the e-liquid runs out, the device should be disposed of.
Final Thoughts
Providing a definitive verdict on the "best" Flum Vape model isn't a straightforward task due to the varying specifications of each model. The ideal choice depends on individual preferences and needs. If you're seeking a vape that can last through multiple sessions, the Flum Pebble model might be the right fit. For those looking for an affordable option without compromising on quality, the Flum Mi is a solid choice. It's important to note that none of the Flum models carry an outrageous price tag, making them all reasonable options.
Ultimately, the decision on the best Flum vape model is a matter of personal conviction. Regardless of your choice, all the models offer a worthwhile vaping experience.