A common problem we run across almost daily here at GuideToVaping is messages that say "I want to quit smoking with vaping but I have no idea where to start."  With the choices available on the market now for vapers, getting started can feel like stepping 50 years into the future and being expected to know exactly what everything is.  Most new vapers walk into our shops or look at websites and are instantly hit in the face with a massive culture shock.
We have so many devices and choices on the market, even for some of the old guard, deciding what to buy can sometimes be a problem.  As it happens though, the greater number of choices has also made it much easier for new vapers to pick up complete systems that are going to last them a long time.  Most manufacturers have developed kits to make the process easier and we have put together this list to help simplify the process even more.  We are going to point you in the direction of the essentials and then share our favorite places to buy starter kits for new vapers.
As a person who regularly sponsors smokers in our local area, getting the starter kits for them to take all the guesswork out of the ordeal, the sites recommended are the same ones I use constantly.
1. A Starter Kit
Which device do you choose?  What do you need to consider before dropping money on a starter kit?  The list of questions are endless, and honestly, even after you've vaped for a couple of years the same questions will pop up time and again.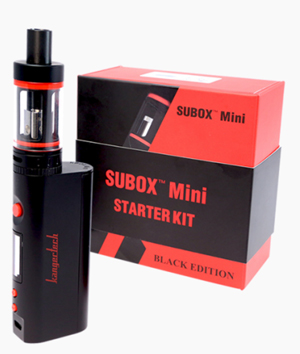 Most modern starter kits will contain a base unit (the part that powers the device and contains all the controls for it), a tank (most manufacturers don't expect you to build your own coils on the first day, although some include a rebuildable deck), spare coils, and instructions on how to use it.
Now, you probably have no idea on day one how your vaping journey is going to develop — are you going to be a vaper who enjoys "mouth-to-lung" hits or are you going to become a deep lung hitter who pumps out massive clouds?  The best thing to do on day one is to get a system that is going to give you the most leeway as you progress.  A few years ago, when you asked for a starter kit, it was replaced within a couple of weeks.  However, these new options will be around for a while.
The options you should look for are ease of use — does the tank fill from the top so you don't have to pull everything apart every 5 minutes, can you turn the airflow up or down to find your sweet-spot, and can you adjust the amount of power going to the coils?  Almost every starter kit being brought onto the market has some or all of these options, so pay attention to product reviews to see what other vapers think of the system you are interested in (or you could just ask us and we will happily let you know what we think).
Note: As mentioned earlier, at the bottom of this post will be a listing of a few sites that offer great starter kits at amazing prices.
Our friends at SmokeTastic look at all the best e cig starter kits that might be worth a read as well!
2. A Battery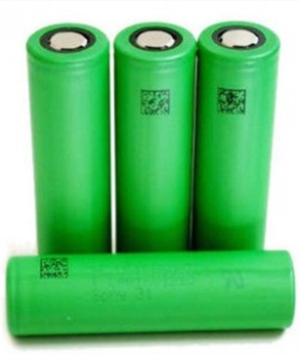 When you figure out exactly which kit you are going to buy, its time to do some research and thoroughly check the specifications for the device.  See if the device has a built-in power supply or if it needs you to buy batteries separately.  If your choice has a built-in battery, make sure that it has decent life — the higher the mAh, the longer it should last.  If you have no idea what mAh is, don't worry we've already put together this piece explaining everything you need to know about milli-amp hours and how they relate to vaping a few weeks ago.
For 'batteries sold separately" there are many choices on the market, but we here at Guide To Vaping, and a great many other reviewers and bloggers only trust 3 brands:  Sony, LG, and Panasonic.  Almost everything else is a re-wrap of these batteries and they don't have the company name on them because they failed a test. Battery safety is really important when it comes to vaping as you are pushing the Lithium Ion cells constantly, so I would suggest you read this article we put together on the subject a while back.
Now, while almost all of the devices with removable batteries come with on-board charging options, we would also suggest getting a solid stand alone charger, that way you can always keep fresh batteries with you while you are out and about, elimating the worry of finding a wall plug.
Note: Always carry spare batteries in cases designed to hold them as loose batteries can cause accidents.
3. E-Liquid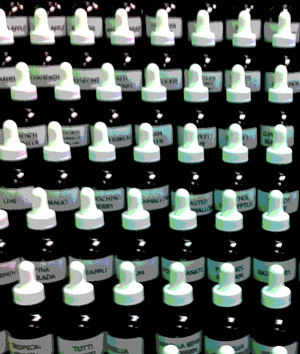 Now, you can't vape without e-liquid, in fact it is actually impossible.  But, which e-liquid do you choose?  There are thousands of choices in the market place, thousands of companies to choose from, so we know that you won't find your absolutely favorite flavor on the first try.  The e-liquid is what actually contains the nicotine, produces the vapor, and usually consists of Vegetable Glycerin, Propylene Glycol, flavoring, and nicotine, but only if you choose it.
The first question you should ask yourself is what flavors appeal to you the most — when you can break it down to a specific flavor category, it can reduce the problem significantly.
Next on the list is how much nicotine do you need.  There are different nicotine strengths ranging from nicotine free, and all the way up to (generally) 24mg/ml.  With the newer style of starter kits, a number of vapers never go above 12mg/ml, as with what we call sub-ohm systems, you are getting a lot of nicotine in each hit.  We suggest starting at 12, for the simple fact that if you believe you need more you can order higher next time, but if you start to feel nauseated, we suggest going with a lower strength immediately.  I started off with 24mg/ml 2 years ago and if I go above 3/mg/ml now I feel like I want to throw up and go sleep in a corner.  Before that I was a 2 pack a day smoker, so my nicotine tolerance has gone down dramatically.
There are a number of factors that will control how long a bottle of e-liquid lasts you — a bottle may last you a week or just a day, depending on how you vape.  Obviously, when it runs out you will have to buy more, just pay attention to how long it lasts to be able to plan ahead.
Note: Remember, pick your flavor, pick your strength, and pay attention to how long a bottle lasts.
---
We're going to share some of our favorite sites with you, and the list below contains 3 of the best.  Each of them contains a wide selection of the items we have talked about, and the great thing is that they all offer incredible prices.
DirectVapor – Huge selection of starter kits, plenty of battery options, and a hefty selection of e-liquid.
VaporDNA – Massive selection of starter kits and an insane amount of top quality e-liquids to choose from.
MyFreedomSmokes – A vast array of starter kits and e-liquids alike.
Conclusion
By getting the things we mentioned on this list, you will be on your way to becoming a vaper, but there is one thing that we didn't mention for those who asked the question we mentioned at the start — the one thing that is more important than any of these is the will to become an ex-smoker.  Are you up for the challenge?  Let us know in the comments below!