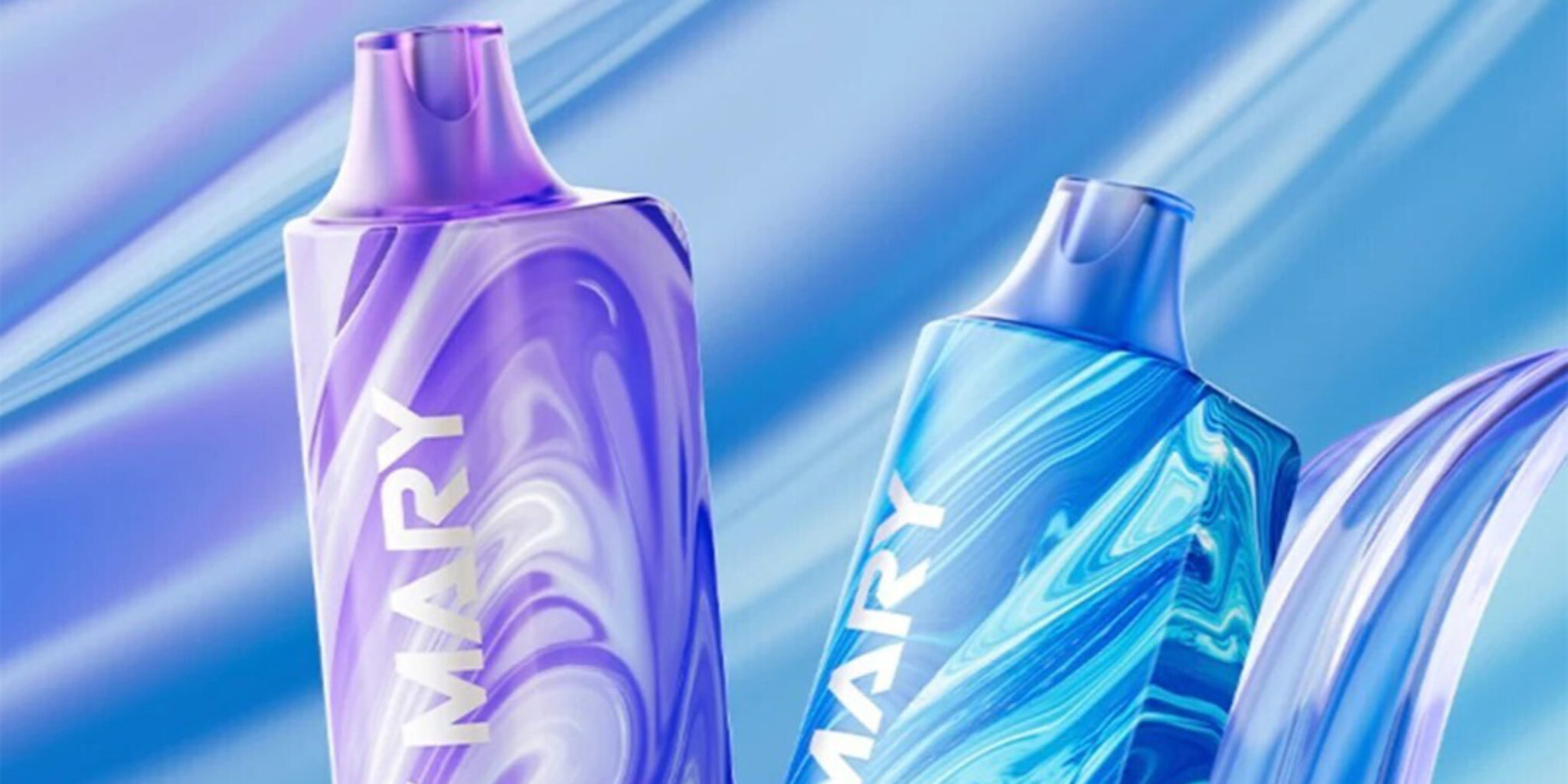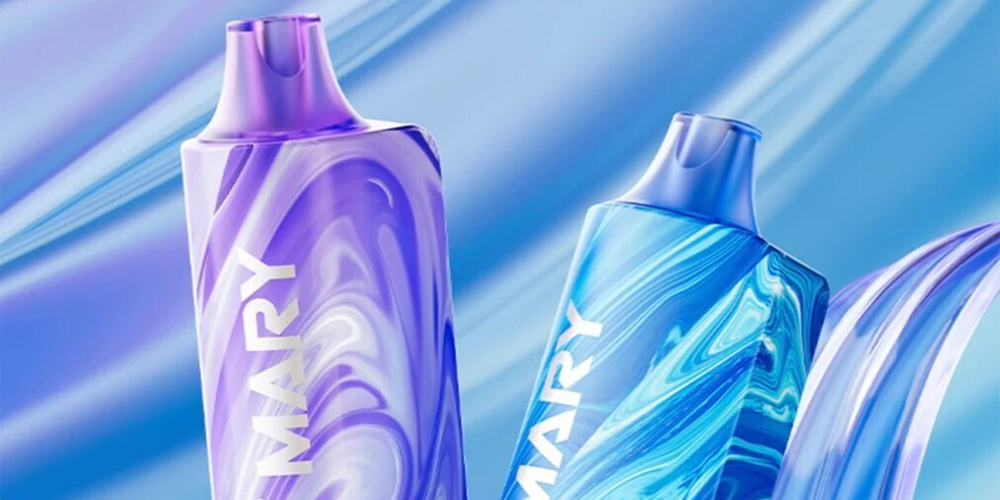 If you're a fan of Lost Mary vapes, get ready for an insightful journey through this much-loved vape brand. We're here to give you a comprehensive overview of everything Lost Mary, whether you want to learn about the brand itself, its variety of devices, its flavors, or how to take care of your Lost Mary vape, which can be purchased here. By the time you finish reading, you'll understand why Lost Mary has a strong following, and if you're not already a fan, you might become one.
Introduction to Lost Mary
Lost Mary is currently one of the most popular vape brands around. It has a dedicated global fanbase and a solid reputation. But if you've never heard of them, don't worry. This section will quickly introduce you to the company and explain why it's a unique and special vape brand.
What is Lost Mary?
Lost Mary is one of the best-selling vape brands in the world, famous for its disposable vapes. The distinct square shape of their BM600 device played a big role in making the brand famous. Even though Lost Mary started a few years ago, it has continued to create new devices that fans love.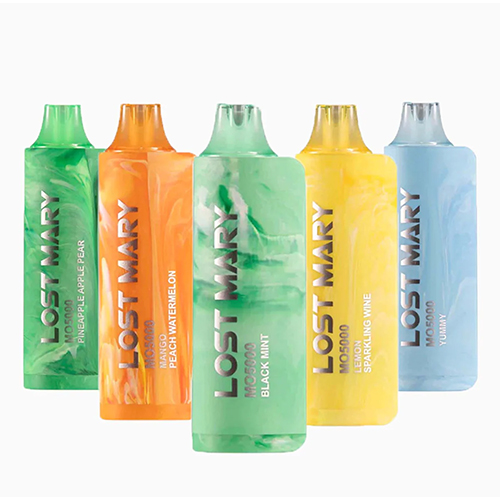 How Many Types of Lost Mary Devices Are There?
If you're in the United Kingdom, you might be surprised to know that besides the three kinds of Lost Mary devices available there, the company has a total of nine other versions. This is because some of their devices don't follow the TPD (Tobacco Products Directive) rules, so they can't be sold in the UK due to the country's vaping regulations.
But in places like the United States, where the rules are different, Lost Mary has made products specifically for those regions. In total, Lost Mary offers 12 devices, three of which are TPD-compliant.
Here's a detailed breakdown of every Lost Mary device, grouped by TPD compliance
TPD-Compliant Lost Mary Devices:
BM600: The BM600 is one of the most popular disposable vapes from Lost Mary. It's known for its square shape and cool color designs.
QM600: This is a bigger rectangular disposable vape with a clear outside. It's like the next version of the BM600.
AM600: The AM600 is a lightweight disposable vape that looks like a pen and comes in colorful plastic.
Non-TPD Compliant Lost Mary Devices:
MO5000: This big device has a rechargeable battery and a special marbled look.
OS5000: Just like the BM600, this square-shaped vape is rechargeable and has a tough plastic cover.
Luster 0S5000: The Luster version of the OS5000 has a shiny chrome case.
PSYPER: PSYPER is the brand's first rechargeable, pre-filled pod kit with replacement pods.
OS4000: It looks like the OS5000 but has fewer puffs.
BM3500: Similar to the BM600, but with fewer puffs.
BM5000: Like the 3500, but with more puffs.
CM1500: The CM1500 is a cylindrical pen-style disposable that is similar to the Elf Bar 600.
3000 + 3000 PRO: These are chubby bar-style vapes with a cool metal texture.
What's Inside a Lost Mary Vape?
A Lost Mary vape is put together a lot like other disposable vapes. Each one has four main parts: a battery, a tank, a coil, and vape juice.
Here's a simple breakdown of how these parts work together:
Battery – Every Lost Mary device has a built-in battery. If you're using a TPD-compliant device, the battery comes fully charged. But once it's empty, you can't recharge it.
Tank – The tank holds the vape juice and is inside the device. All Lost Mary tanks come pre-filled.
Coil – Even though you can't see it, the coil is really important. The battery heats up the coil, turning the vape liquid into vapor.
E-Liquid – Inside each Lost Mary device, there's an e-juice with nicotine. The amount and strength of nicotine depend on the specific Lost Mary device you have.
Is Lost Mary Addictive?
Yes, Lost Mary products have nicotine in them, which makes them addictive. The strength of nicotine varies between products. Some brands offer vapes without nicotine, but Lost Mary doesn't.
People under 18 (or 21 in the United States) shouldn't use products with nicotine because they can become addicted. Also, remember that disposable vapes, like other vaping products, are meant to be a safer choice compared to smoking regular cigarettes. So, if you don't already use nicotine, it's better not to start with these products to avoid getting addicted.
Lost Mary Flavors
One of the best things about Lost Mary is the wide range of flavors they offer. With over 30 delicious options, Lost Mary keeps its loyal fans coming back for more. These flavors cater to different tastes, from fruity fans to those who love soda and sweet treats. Let's take a look at some of the top Lost Mary flavors, which can also be found here: https://westcoastvapesupply.com/products/lost-mary-mo5000-disposable-vape
Strawberry Pina Colada: If you enjoy fruity and pleasant e-liquids, the Lost Mary OS5000 Strawberry Pina Colada is a popular choice. It combines the sweetness of ripened strawberries with the tropical essence of mango.
Cherry Peach Lemonade: The Lost Mary OS5000 Cherry Peach Lemonade flavor strikes a perfect balance. It blends the tartness of cherries, the juiciness of peaches, and the tanginess of lemonade.
Citrus Sunrise: For a taste of the tropics, try the Lost Mary MO5000 Citrus Sunrise vape. It captures the essence of freshly squeezed oranges and other tropical fruits.
Spearmint: The Spearmint Lost Mary vape is ideal if you prefer a refreshing and cool flavor. This blend of sweet and chilly spearmint gum offers a subtly sweet and fresh experience perfect for all-day vaping.
Blue Razz Ice: The Lost Mary OS5000 Blue Razz Ice flavor is a delight for those who crave a burst of flavor. With hints of blueberries and raspberries, this vape has a refreshing menthol finish that brings a frosty sensation to each puff.
Cherry Lemon: Experience the best of both worlds with the Cherry Lemon Lost Mary vape flavor. This remarkable blend combines the sweetness of cherries with a dash of zesty lemon, creating a delectable taste that's sure to please.
Strawberry Ice: Picture the sensation of biting into a ripe, ice-cold strawberry. That's the essence of the Strawberry Ice flavor from Lost Mary. It's a refreshing and delightful vape that will keep you dancing with joy.
Grape Jelly: Indulge in the goodness of grapes with the Lost Mary MO5000 Grape Jelly flavor. This fruity and delicious spread, made from grapes, offers an incredibly tasty and straightforward way to enjoy Lost Mary vapes.
Pineapple Mango: Transport yourself to a tropical paradise with the Pineapple Mango flavor. Combining the lusciousness of pineapples with the succulence of mangoes, this vape delivers a delightful fusion of flavors.
Watermelon: If you're a fan of the classic taste of watermelon, the Watermelon Lost Mary vape flavor is here to satisfy your cravings. It captures the true essence of fresh watermelon in every puff.
Maintenance of Lost Mary Vapes
The good news is that Lost Mary disposable vapes in countries that follow TPD rules don't need any special care. That's one of the reasons people love them. You don't have to refill them, change the coil, or recharge them. They're ready to use right after you get them.
However, if you live in the United States or another place where non-TPD-compliant devices are available, some models might need more attention. Depending on the device, you might have to recharge it often or replace its pod regularly.
In Conclusion
It's pretty much agreed upon by vapers that Lost Mary is one of the best vape brands out there. Their collection of high-quality devices is impressive, and their flavors are diverse and delicious. The fact that they need very little maintenance is a big plus, saving you time and money.
Lost Mary is also very affordable, so you don't have to spend a lot to enjoy their products. All in all, if you're looking for a disposable vape.