After several years of apparent financial free fall, the independent e-cig manufacturer of NJOY applied for Chapter 11 relief in the US Bankruptcy Court for the district of Delaware on September 16th of this year.  While many in the online vaping community have expressed that they see this as a good thing, it's obvious that they do not know the history of the closed system makers and their impact on the community that they are now part of.
We get it, vaping hobbyists see closed vapor systems as sub par or owned by Big Tobacco companies looking to keep a piece of the pie, but you have to remember that without NJOY there probably wouldn't be a vaping industry.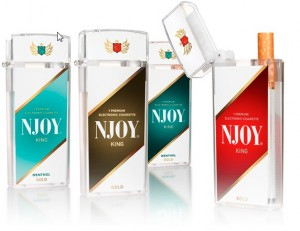 Founded in 2006 by Mark Weiss  as Sottera, the company has spent the last 10 years becoming the largest independent entity in the vaping world.  As well as closed systems, both rechargeable and disposable, they also brought out e-liquids and open system components while continuously fighting against actual Big Tobacco interests in the form of Fontem Ventures and their Blu e-cig line.  This company was able to put its products into approximately 90,000 retail outlets in the United States and 40,000 across Europe — its products seen as mainstream enough to be placed into gas stations and convenience stores.
Without Sottera, we would not be fighting FDA regulations of Vapor products as Tobacco products right now.  If they hadn't taken the FDA to court in 2011, it would all have been banned as unregulated medical technology.  Sottera Vs FDA was a landmark case for the vaping industry but most people don't associate Sottera with NJOY, without them everything you buy from Chinese manufacturers would be getting seized at the ports and dropped in the ocean.
Their lobbying efforts and advocacy abilities spilled over from the closed system world into that of the open system concept because they understood that it's all the same industry.  Many of our trade organisations and consumer advocates will agree that without the efforts of NJOYs Brian Fojtik and Pamela Gorman — former state representative and now executive director of SFATA — the vaping industries road map to lobbying and legislation would look very different.  There was a standing joke that if there was a hearing on vaping anywhere in the United States, you could guarantee that 2 people would show up – Gregory Conley of the AVA and a representative of NJOY, but now one of those voices will be absent.
Some of you may believe that losing NJOY is not a big deal, but I have to tell you that you're wrong.  If they disappear, so does one of the loudest voices in the advocacy world.  Without their lobbyists nibbling at the ears of State and local Government representatives, that's more opportunity for the opposition to sit at their desks and fill them with.. well the stuff that Pharma, Tobacco and the ANTZ want them to believe.
NJOY may be able to come back from this as a better stronger company though, it's possible that the judge handling the case may allow them to restructure and allow the Weiss family to continue following NJOYs mission statement:
NJOY's mission is to end smoking-related death and disease by offering preferred alternatives to adult smokers and vapers around the world. In doing so, they hope to make the combustion cigarette obsolete.
Whatever happens though, we here at Guide To Vaping are sincerely thankful that they were around when the vaping industry needed their boldness and bravery, and we hope they can pull it back from the brink