Known throughout the industry as one of the finest brands for vaping products, Wismec continues to exceed within the vaping market with new and innovative designs with products like the new Wismec Reuleaux RX2/3 Mod.  The new RX2/3 has quickly become a crowd favorite due to its versatility and performance, but is it truly a perfect mod in every sense?  We'll answer just that in this Reuleaux RX2/3 Review!
NOTE: This product was provided by Cigabuy.com for review. You can get the RX2/3 HERE.
Appearance
Stunning in appearance, the RX2/3 is no doubt a remarkable mod to look at.  It looks nearly identical to the RX200S while in its triple battery setup, but takes on a whole new shape with its optional dual battery setup, and that's what makes the new RX2/3 so unique.
Starting from the top, there is a 510 connector that is surrounded by a small juice well.  Just above that connector is the name Reuleaux RX2/3 printed on the top.  On each side of this device you'll see two ventilation slots towards the top half, and then on the control face you have access to the fire button that sports the JayBo name, a large OLED screen, a pivotal adjustment button, and then finally a micro-USB port.  The backside of the device will change in appearance depending on if you use the new flat panel back cover for the 2 battery setup or the traditional Reuleaux angled back cover for the 3 battery setup.  The bottom of the RX2/3 has 4 air slots for ventilation and a square button that is used to release the back cover.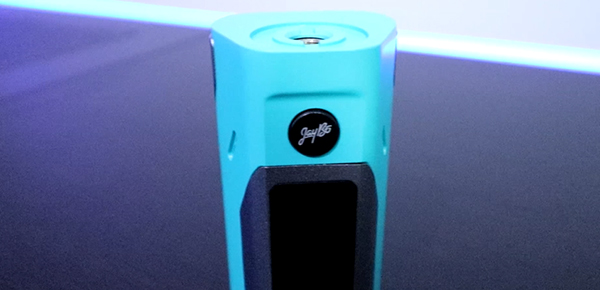 Features
When it comes to the features of this Wismec Reuleaux RX2/3, you'll be quite impressed.  Not only do you get the same features and functions you've experience from past Reuleaux models, but you're also getting a device that is more versatile, which is great for our every day life.  Its greatest feature is the ability to switch between the 2 battery setup or the 3 battery setup.  This allows you to reach for maximum battery life and power or allows you to reduce its size for better portability, which also means you'll get less battery life and less power.  It's of course a trade off that you'll have to decide on to best fit your vaping style, but the point here is, you do have that option.  In its 2 battery setup, you have the ability to reach up to 150 watts, while using 3 batteries will deliver 200 watts.  Pick your poison!
NOTE: The only part about this device that I dislike is how to add and remove the back cover.  It's a pain in the ass to get these covers on and off.  The 2 battery cover is much easier than the 3 battery cover.  Either way, having the option to switch between 2 or 3 batteries overpowers this one fault that the device has.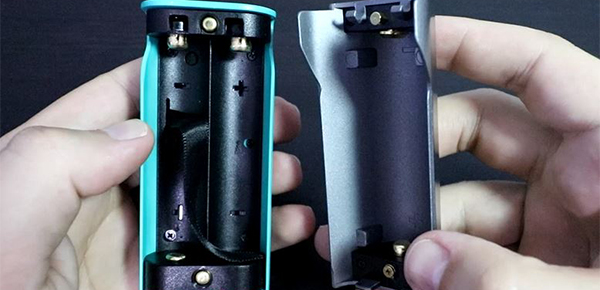 Besides its switchable plates and different power options, you're also getting many features that have been offered with the Reuleaux series all along, such as temperature control that allows you to range from 200 to 600 degrees with support for Ni200 Nickel, Titanium, Stainless Steel 316, and of course there is a TCR mode.  While using the temperature control feature you can fire down as low as 0.05Ω, giving plenty of play for those high performance TC coils.
The RX2/3 also features a fire button on a recessed control face and a large OLED screen with a vertical stack, which was first offered with the RX200S model.  Besides that, a pivotal adjustment button rests just below the dispay screen, and off the recessed area there's also a micro-USB port that allows you to upgrade the device in the future.  This port will allow you to charge the device, but Wismec recommends that you charge your batteries with an external charger.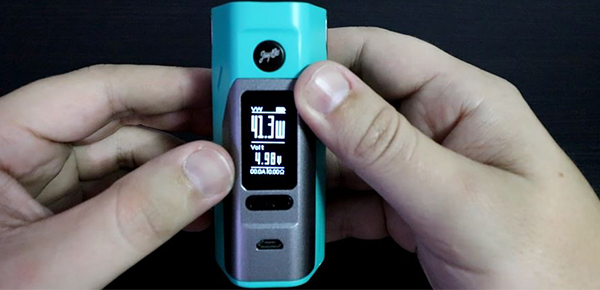 NOTE: The RX2/3 already has a new update, and it features a new Pre-Heat function for when you use temperature control.  This feature is very popular on devices that uses the DNA chipset by Evolv.
Performance
As for the performance, there is nothing to complain about at all.  In fact, I've used other popular branded devices that do not deliver the same type of performance you'll get from this Wismec chipset.  It offers a solid and consistent vape, as if the power is stronger than its competitors at the same wattage.  One thing I've enjoy about this device the most is that its performance has similarities to that of a DNA chipset, which is known for its solid and consistent hit that it offers.  Aside from its many advanced features, what it comes down to is that the Reuleaux RX2/3 by Wismec simply performs beautifully, and it does this while still being highly affordable.