For those looking to learn more about the X217 Mod, we've written this detailed guide to the VOOPOO X217 Mod for you to better understand one of the brand's most extraordinary devices ever released. Many aren't aware of the impact that the VOOPOO brand has made on the industry of vapor products, and there may even be some of you that aren't as familiar with the brand as many of us are. If you're one of the few, below we're going to share information about VOOPOO, a detailed description of the incredibly designed and developed VOOPOO X217 Mod, along with some information that will help you through your journey of using the X217 Mod.
We've been creating these guides for years, and we receive thousands of viewers just like you. There are many that come, soak up information that helps them with their device, and they'll even leave positive feedback, which motivates us, even more, to share with you all. If you want to help us along the way, all we ask is that you share this post on your social accounts, and who knows, you may very well help someone that was seeking information just like you were. As always, thank you for your continued support!
Guide To The VOOPOO X217 Mod
The first thing we should tackle is sharing information about VOOPOO. If you are relatively familiar with the brand, you can simply skip over this part. However, if you're interested in learning about the brand, they have a history within the vaping industry, so you may find some info that could appeal to you. Get started by reading below.
About The VOOPOO Manufacturing Brand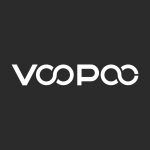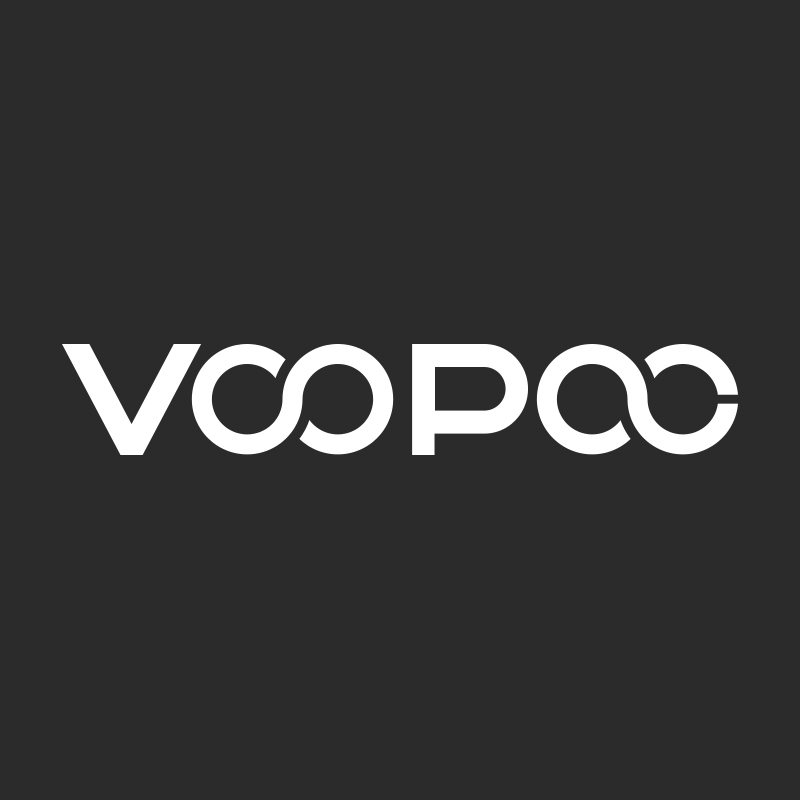 Establishing itself in 2014, VOOPOO set out to conquer the medical and industrial fields by designing and developing high-quality products. Early on into its existence, it saw a hole to maneuver itself in, so it officially entered the vapor products industry in 2017 after its acquisition of Woody Vapes. From that point, the brand formed relationships, as well as partnerships throughout the market, one of them being with the developers of the GENE Chip. The partnership has allowed VOOPOO to create some of the industry's most iconic devices by utilizing the joint development to create chips such as the GENE.FAN, an upgraded high-end chip for vaping devices. Today, VOOPOO is run by more than 500 employees, including well over 100 professional research and design personnel. It serves thousands of customers each day across multiple countries and continues to be one of the industry's premier product innovators. Its latest release, the VOOPOO X217 Mod, an appealing, quality-made device that was designed to perform.
About The VOOPOO X217 Mod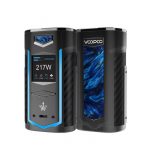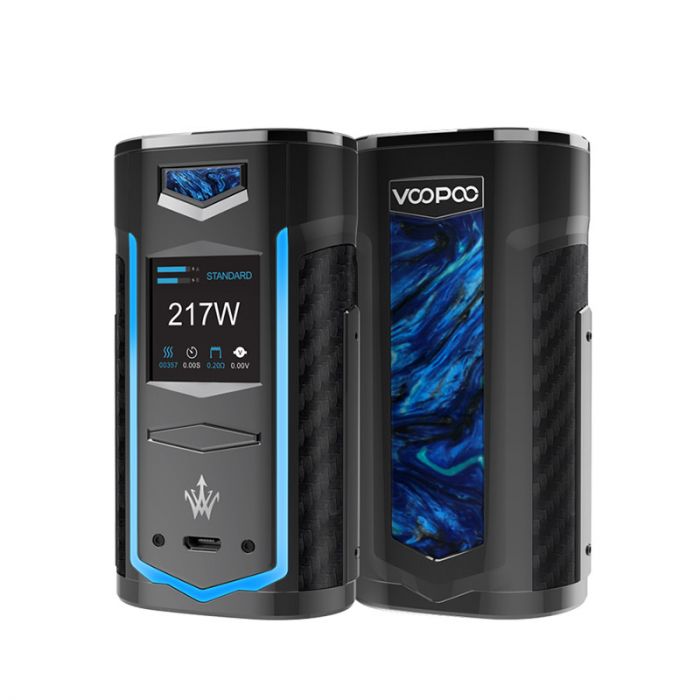 Delivering fascinating quality, with a zinc alloy chassis and carbon fiber side paneling, it's a no-brainer that the X217 Mod was created to withstand the daily beating that is to come. The device is flawlessly executed with appeal, boasting a "U" shaped breathing LED strip that really makes the beauty of the device stand out above the rest. On its control face, there is a three-button operating face, consisting of an oversized central positioned firing button and two adjustment buttons to make quick and accurate selections and operation. Between the chaos is a 1.3-inch TFT IPS HD display, which is capable of providing detailed readouts to ensure you're capable of monitoring the device at all times and making appropriate changes to improve performance. To power it all, the VOOPOO X217 Mod offers a slide-and-lock bottom battery access door that has the capability of housing a variety of battery sizes, including dual 21700, 20700, or 18650 batteries.
Harnessing the power is an integrated GENE.FAN chip, an upgraded chip that has the ability to dish out upwards of 217W of vaping power. With its strong power output, you'll have no problem obtain optimal performance from any tank or rebuildable atomizer that is attached. As you could expect from any VOOPOO device saddled with the likes of a GENE chip, it has an extensive temperature control suite, which provides support for Ni200 Nickel, Titanium, and Stainless Steel (304, 316, 317) heating elements. In addition, its temp control mode can range from 200-600 degrees Fahrenheit, and there's even TCR functionality to better help you define your vaping experience. With its own voltage mode and five user-defined output modes (memory slots), you can rest assured that the VOOPOO X217 Mod will deliver satisfy all of your performance-hungry needs.
VOOPOO X217 Mod Operation
How To Turn ON/OFF X217 Mod: Press the fire button (power button) five times rapidly to turn the device ON. The boot screen will appear. Repeat the same process to turn the device OFF.
How To Enter System Settings Menu: Press the up and down adjustment buttons at the same time to enter the interface. There are eleven items on the menu.
How To Fast Lock & Unlock The X217 Mod: Press the fire button and up (+) button at the same time for 1.5-seconds.
How To Change The LED Display Color: Press the up and down adjustment buttons at the same time to enter the System Settings Menu. Press the down (-) button to scroll to "LED SELECT". Choose your preferred color.
How To Change The Display Wallpaper: Press the up and down adjustment buttons at the same time to enter the System Settings Menu. Press the down (-) button to scroll to "WALLPAPER SELECT". Choose your preferred wallpaper.
How To Switch Control Modes on The X217 Mod: Press the fire button (power button) three times rapidly. You can do this each time to navigate to POWER MODE, TC MODE, or SYSTEM SETTINGS.
How To Use Rapid Scrolling When Adjusting Wattage/Temperature: Press and hold the adjustment button for at least 1.5-seconds to activate the accelerated scrolling feature.
How To Switch Power Modes on The X217 Mod: Press the up (+) and down (-) adjustment buttons at the same time to enter the interface. You will see POWER MODE, SELECT POWER, VOLT MODE, and QUIT. Scroll to your preferred choice by using the adjustment buttons to navigate.