The Milkman E-Liquid is a collection of milky dessert flavors from The Vaping Rabbit Barbara Villegas. The brand is dedicated to bringing you the most delightful flavor without any added guilt. These sweet treats will be something you want to scream from the rooftops and write home to all your loved ones about. The Vaping Rabbit introduced the Original collection, "Milkman Classics" after being inspired by 1950's desserts. All Milkman products are manufactured in an FDA-registered facility in Los Angeles, California and feature only the finest ingredients. The Milkman E-Liquid by The famed Vaping Rabbit is going to be your new favorite dessert vape juices.
The Milkman Classics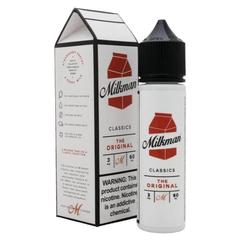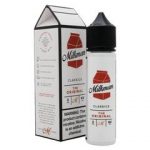 The original flavor from 2015 that made The Milkman what it is today, is the exquisite taste of a toasted fruit tart topped with vanilla bean ice cream and a nice milky finish. This vape juice is sure to bring you intense flavor and joy with authenticity. With every inhale and exhale, your skin will be covered in goosebumps from the taste. The Original flavor by The Milkman is something that you won't be able to put down.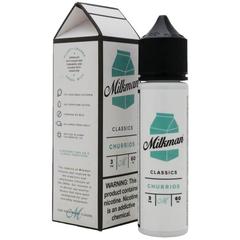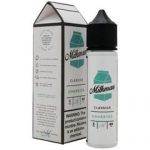 Prepare yourself to be taken back to your childhood at the county fair standing in line for your favorite ride munching on your all-time favorite sugary treat. That is right, Churrios brings you the first-rate taste of fried dough covered in cinnamon and sugar that is superbly golden. The churro taste mixed with The Milkman's signature cream brings this flavor into a well-rounded taste that you will fall in love with from the first drop.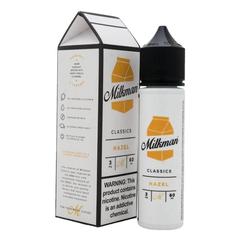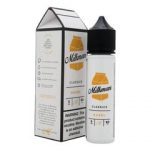 Hazel is a blend of warm toasty hazelnuts perfectly blended with just the right amount of caramel and cream. This mouth-watering taste is delivered to you by Hazel E-Juice by The Milkman. This vape juice is a perfect vaping elixir from start to finish. Enjoy this smooth e-juice any time of day for the ultimate sweet tooth satisfaction. Hazel is a vape juice that no matter the time of day, will bring a smile to your face. This vape juice is such a wholesome taste that as soon as you open the bottle, your mouth will start to salivate.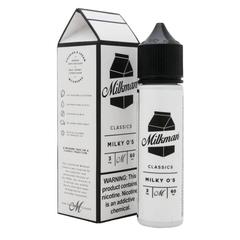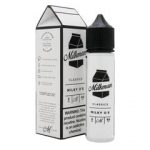 Send your taste buds on a sweet trip with the flavors of vanilla creme-filled chocolate wafers that give you a remarkable finish of the perfect blend of your favorite cookie. Milky O's is a vape juice that is a perfect recreation of your childhood favorite treat. The blend of vanilla creme smashed between two chocolate wafers will bring your happiness to the next level. With every puff you take your mind will be sent into a whirlwind and you'll see metaphorical stars.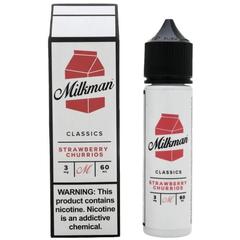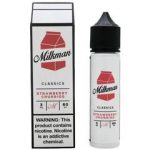 Release yourself to your inner cravings with Strawberry Churrios. This sweet treat will flabbergast your senses with its intrinsic flavors. Your sweet tooth will never be as happy as when you're aping Strawberry Churrios. The taste of freshly sliced strawberries smothered in cinnamon and sugar will drive you up a wall. This dessert vape juice is one of the best on the market. Who would've thought strawberries, cinnamon, and sugar would become the best flavor you've ever tasted?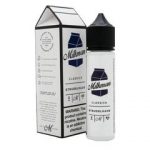 If you are craving the taste of a freshly mixed berry strudel crumble dusted with powdered sugar and rich whipped cream, you will love the Strudelhaus vaping elixir blend by The Milkman creators. These flavors compliment each other expertly and will have your mouth watering. The fresh berries atop a freshly baked pastry sprinkled with powdered sugar and all topped off with whipped cream is a taste you will never tire of. Kick your sweet tooth to the curb with every inhale and exhale of Strudehaus by The Milkman.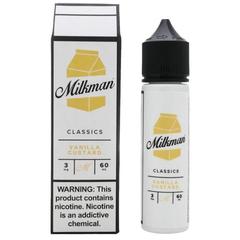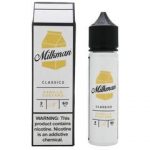 Indulge in a smooth vape juice that is rivaling for the best dessert vape juice. The experts at The Vaping Rabbit has made a vanilla custard vape juice that will excite your sweet tooth like no other. As inhale The Milkman Vanilla Custard is a smooth and delightful vanilla cream flavor will flood your taste buds with its rich and sweet tone. Not too sweet and not too bland, just right. This vape juice is sure to be your next all-day-vape.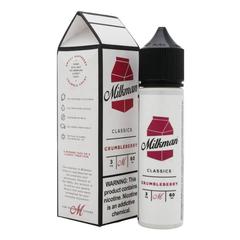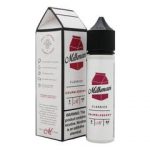 Take the combination of the flavors in the original Milkman blend of fruit tart, vanilla bean, and milk and add the taste of the butter and crumbly baked tart shell, and you have the idea of what this juicy vape liquid brings forth. The Milkman CrumbleBerry will bring you the most joy you can receive from a vape juice. Enjoy your sweet fix with no guilt whatsoever. This fusion of sweet and fruity is something you'll never be able to forget.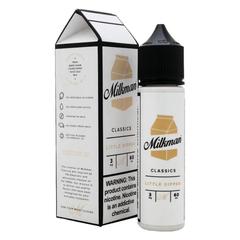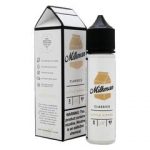 Little Dipper brings you the taste of sugar cookies with a tall glass of milk right after. This vape juice provides instant gratification with every inhale and exhale. This cookie vape juice is just the right amount of sweetness to keep you going day in and day out. As you inhale, the buttery cookie taste hits your taste buds like a tsunami of flavor. As you exhale, the milky flavor washes the sugar cookie taste away leaving your taste buds feeling refreshed.
The Milkman Delights Collection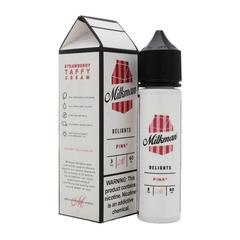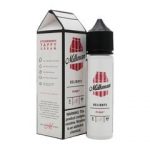 Pink 2 is a twist on a popular chewy candy. This recipe of a sweet candy strawberry flavored taffy blended with cream for a chewy candy experience that will hold its flavor all day long. Whether you are into candy or creamy flavors, Pink 2 caters to both with this unique flavor recipe. This creamy candy flavor will become your new favorite vape juice in an instant.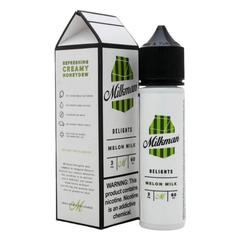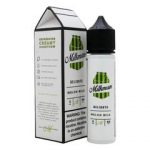 Melon Milk is a vape juice that with one hit you'll be addicted. As you inhale, the taste of fresh melon and cream will balance each other out as it envelops your taste buds. The melon and cream flavors will flow across your taste buds in a way that calm them like never before. As you exhale, the juicy honeydew with the sweet cream vape juice rounds off into a full flavor that is as smooth as can be.
The Milkman Heritage Collection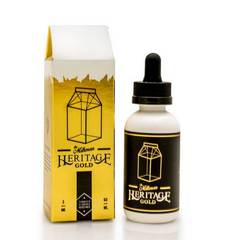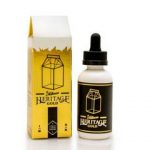 Gold by The Milkman will bring your taste buds the taste of subtle sweet tobacco that will have your head spinning around. The recreation of tobacco flavor dances around your taste buds with a cream that blends together with the tobacco creating the smoothest vape you've ever vaped. Then, to make it an even smoother vape, they've added in honey to leave your taste buds dripping with a sweetness that you'll never be able to forget.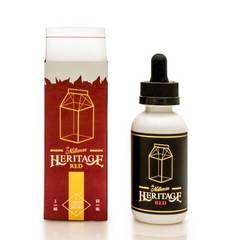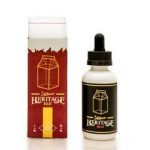 As you inhale The Milkman Heritage Red the first taste to hit your taste buds is the flavorsome tobacco. This tobacco flavor will truly bring you happiness like absolutely no other. As you exhale, this vape juice goes a completely different direction than you would expect. The taste of perfectly sweet, freshly picked strawberries combines with the tobacco flavor leaving your taste buds bouncing off the walls like never before. This smooth tobacco vape juice flavor mixed with the strawberry taste is something you will never be able to get enough of.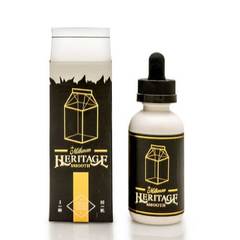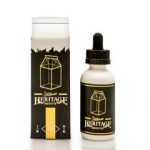 As you inhale The Milkman Heritage Smooth, the taste of smooth tobacco hits your taste buds in such a way that you won't believe you're actually vaping. This tobacco flavor is not like any other tobacco vape juice in the way that the flavor is equally light but intense. There is no way you wouldn't be able to know it is tobacco but there is no tobacco aftertaste. As you exhale, the vanilla and caramel flavor intertwine with the tobacco leaving a slightly sweet aftertaste behind.
Conclusion
The Milkman vape brand dedicated to bringing you a flavor that you crave, even if you don't know you crave. Bringing you a range of flavor from dessert to tobacco, leaving you feeling as happy as can be with a vape juice for every mood. There are two collections that house the many flavors that The Milkman Ejuice provides, and each flavor offers a unique experience of its own. These flavors are crafted specifically to appeal to a large variety of tastes, and we're certain that within both collections you'll find something that suits your personal taste. Whether it's an original toasted fruit pastry blend with vanilla bean ice cream or a warm churro that offers a blend of cinnamon and creamy milk, these unique flavors will definitely fulfill your unique cravings. If you're looking to taste these delicious flavors, West Coast Vape Supply offers The Milkman 60ML Pick 3 Bundle deal, which will give you a shot at three flavors from The Milkman line-up, and of course, it's super affordable, making this the easiest choice to find your next all-day-vape.