As vaping regulations begin to take effect, some within the industry have taken it upon themselves to meet the FDA head to head in the court of law.  October 19th has been set as the date that Nicopure Labs will head into court, along side lawsuits from the Right2beSmokeFree coalition and others as the judge decided that combining the suits was a greater benefit to the courts time.  While those in the vaping community believe that the FDA regulations are nothing more than Federal over-reach on a grand scale, it is always better to show up in front of a judge with the evidence to back up your claims.

Calling the FDA regulations ill-conceived is one thing, but when you have the backing of some of the worlds leading anti-smoking experts, it takes the game to a whole new level.  While the FDA has attempted to rationalize its regulation of vapor technology as tobacco products is based in speculation and fear of future potential — among other things — a group of leading experts in the field protecting the public from harm has stepped forward in defense of the vaping industry.
Clive Bates, Director of Counterfactual and former Director of ASH (UK) along with 15 other prominent signatories have submitted documentation to the court that clearly states:
The cost-benefit analysis for the Deeming Rule overstates benefits and ignores a major category of cost.
The analysis is fundamentally flawed and not a sufficient justification for the Deeming Rule.
It is the view of the Amici that applying the Deeming Rule to ENDS is likely to cause more harm to health than it prevents.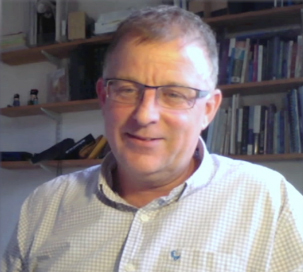 During its regulatory process, the FDA has repeatedly ignored the facts that vapor products pose a significantly lower threat to the population than combustible tobacco.  As an agency that is supposedly concerned with the well-being of the population has done an amazing job at ensuring that it treats ENDS exactly the same as a completely different product.  The Amici contend that the deeming rule will be costly, not just fiscally but in terms of health cost to current ENDS users as they are pushed back, potentially to cigarettes as most of their products are removed from the market.
Stating that regulators should be attempting to get the balance right, the Amici actually put forward the argument that instead of attempting to aim people towards less harmful alternatives to Tobacco, these rules will actually favor the cigarette industry at the cost of ENDS and public health.
The FDA's assumption — based on fairy dust — is that the regulation will benefit public health, while the Royal College of Physicians made the case earlier this year after an extensive study, that the approach the agency is taking is the wrong one.
We here at Guide To Vaping would like to thank the Amici for bringing their invaluable knowledge to the table for the judge to consider and hope that their expertise, along with the FDA's clear violation of several US laws will be a stepping stone to taking the world back to a sane platform of harm reduction rather than the witch hunt we have seen being waged against this industry.
The names below are, in my opinion, people who will be seen by history as crusaders for harm reduction and as such deserve recognition for taking a stand.
Philip Alcabes, Professor of Public Health College of Nursing and Public Health, Adelphi University, Garden City, New York;
Edward Anselm MD, Assistant Professor of Medicine Icahn School of Medicine at Mount Sinai, New York. Senior Fellow, R Street Institute, Washington DC;
Clive Bates (lead author), Director Counterfactual. Former Director, ASH (UK);
Ernest Drucker PhD, Research Scientist and Professor of Public Health, College of Global Public Health, New York University;
Konstantinos Farsalinos, M.D. Research Scientist, Onassis Cardiac Surgery Center, Athens, University of Patras, Greece;
William T. Godshall, MPH, Founder and Executive Director, Smokefree Pennsylvania;
Jacques Le Houezec, Consultant in Public Health, Président SOVAPE, Paris, France;
Bernd Mayer, PhD, Professor & Chair, Dept. Pharmacology, University of Graz, Austria;
Jeff Nesbit, Executive Director, Climate Nexus, New York. Former Associate Commissioner, Food and Drug Administration;
Joel L. Nitzkin, MD, MPH, DPA, Chief Executive Officer, JLN MD Associates, Senior Fellow for Tobacco Policy, R Street Institute, Washington, DC;
Riccardo Polosa, MD, PhD, Full Professor of Internal Medicine, University of Catania;
Gilbert L. Ross, MD, Diplomate, American Board of Internal Medicine Board-certified in Internal Medicine and Rheumatology. Jersey City, NJ;
Sally L. Satel MD, Resident Scholar, American Enterprise Institute, Washington DC;
Michael B. Siegel, MD, Professor, Community Health Sciences, Department of Community Health Sciences, Boston University School of Public Health. MA;
Andrzej Sobczak PhD, Professor, Head of Department Chemical Hazards and Genetic Toxicology, Inst. Occupational Medicine and Environmental Health, Sosnowiec, Poland;
David Sweanor, JD, Centre for Health Law, Policy and Ethics, University of Ottawa.
Read the full brief at CliveBates.com