While some believe Aspire has already leaped beyond its height of success, we believe they're just getting started as the industry transitions into a pod-based market. Certainly, Aspire has seen its highs and its lows, but one thing is for certain with Aspire, when it puts its focus on something, they truly excel, which is just one of the reasons why this brand has become an industry leader for so many years. Its most recent focus is one that everyone has turned their attention to, and that is vape pod systems.  Aspire has already gained some ground in this category with devices like the Aspire Breeze and AVP, and now they're releasing improved upon versions, such as the Aspire AVP Pro Pod System. In this article, we're going to look at just that, the new AVP Pro by Aspire.
Appearance
When it comes to the Aspire AVP Pro, it looks just as charming as the original. It comes in a variety of colorways to deliver an impressive appeal, and it is constructed of a zinc-alloy chassis that will ensure it remains durable throughout your time using it. What is most interesting about this device, aside from the colors and its hard shell is its small size. The AVP Pro stands just 96mm by 44mm by 17mm, which is definitely small enough to fit in your pocket with ease or be just as portable as you would like.
Features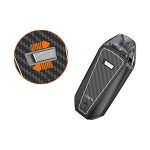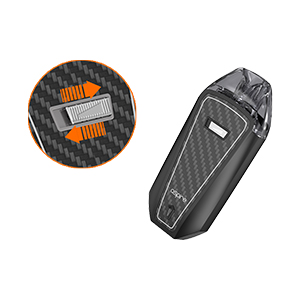 Though it is a small device, it comes with several features that make it worthy of your attention. First off, it comes with an integrated 1200mAh battery that will deliver longer sessions between charges. It has a 10-16W output range and 4 power levels that allow you to select between 10W, 12W, 14W, and 16W. Like many small, convenient pod systems today, the AVP Pro offers a draw-activated firing mechanism, yet gives you complete control with a wattage adjustment button. It also will help increase sessions between pod refills since it has a 4ML AVP Pro Replaceable Pod. For the times when you need to recharge it has a Type-C port, and when you need to refill with e-liquid, it has a bottom push-to-fill system that makes refilling even easier. In addition to all of this, the AVP Pro has a full protection suite to protect both you and the device.
Performance
The performance is a big plus for this small device. Not only can you adjust the wattage, but it also has adjustable airflow control via a sliding switch. This device happens to use the ASP chipset, so you're getting all of the best features and performance possible. However, where you're going to see the best performance from this pod system is from its use of the Aspire AVP Pro Coil Series, which consists of a 0.65-ohm Mesh Coil and the 1.15-ohm Regular Coil. These AVP Pro Replacement Coils offer a great flavor output and vapor production, making it one of the best performing 'smaller' pod systems on the market.