When SMOK announced the SMOK RPM Pod Mod, no one knew quite the impact the device would have on the market. It ended up becoming a huge hit. As a result, SMOK has continued the series, upgrading as it normally does to deliver something even better. This is why we are excited to share this preview of the all-new SMOK RPM80 Pro Pod Mod Kit. This is the Real Pod Mod, Pro!
SMOK RPM80 Pro Pod Mod Kit
Looking flawless, classy, and presenting great style, the new SMOK RPM80 Pro is amazing when it comes to appearance. It is available in several designs that promote brilliant color. You can get the RPM80 Pro in Black Stabwood, Red Stabwood, Fluid Gold, Fluid Blue, Black and White Resin, 7 Color, and Black Carbon Fiber. The device stands just 118mm by 31.9mm by 26mm, so it is very compact. The RPM80 Pro is constructed of a zinc-alloy material, so its durability should never be questioned. With its small size and strong materials, you can rest assured knowing that this device will certainly stand the course of time, and all the rough conditions you put it through. On the outside, the RPM80 Pro Pod Mod boasts a 0.96″ OLED display screen, an intuitive firing button, two adjustment buttons, and a Type-C port for charging.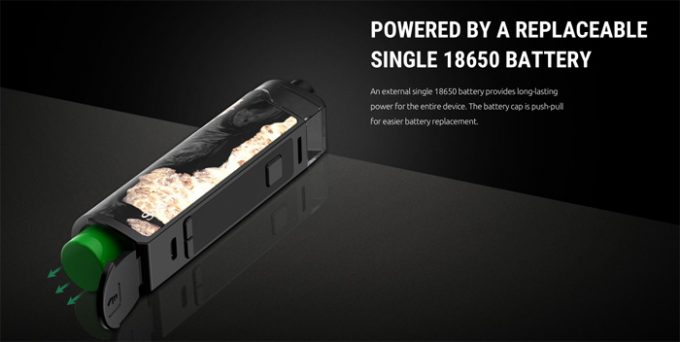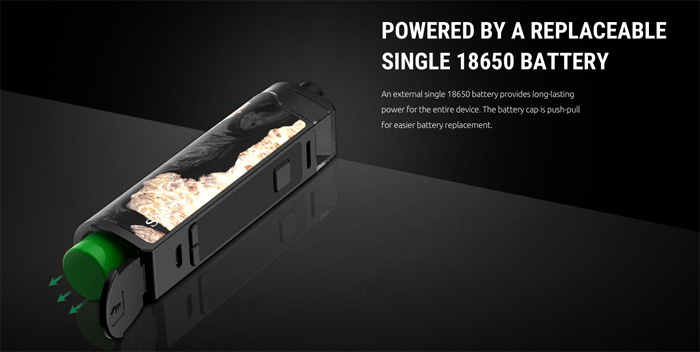 As for its internals, the device is large enough to house a single 18650 battery, which can be charged externally or internally through the Type-C port. With its battery capability and chipset, the Pod Mod can reach upwards of 80W and supports a resistances as low as 0.1-ohm. There are many features built into this outstanding pod mod, such as having a full protection suite that will protect both you and the device, along with intelligent atomizer recognition, and a puff monitoring system.
When it comes to pod portion, it utilizes the RPM and RGC Pods, which offers a 5ML e-liquid capacity, features a side refill system with silicone stopper, and includes plug-n-play coil installation, adjustable airflow control, and a magnetic pod connection. The features seem almost endless with such a compact device. Performance is overhauled with the use of the SMOK RPM and RGC Coil Series, which consists of the 0.4-ohm RPM Mesh Coil, the 0.17-ohm RGC Conical Mesh Coil, and the 0.5-1.0-ohm RGC RBA Coil that will be available soon.
There are many features that make up the SMOK RPM80 Pro Kit. It sports tons of addition over the original RPM, and the performance is through the roof. Reach up to 80W, change your 18650 battery out when you want, and switch pods and coils as you please. This is all possible with the RPM80 Pro, so if you need a new pod system that is convenient, yet performs like a mod, look no further than the RPM80 Pro Pod Mod Kit by SMOK!