Today we will be taking a look at a quite appealing carbon fiber mod.  Feel free to read the Aspire CF Mod Review below or watch the video review provided.
Appearance
For those of us who LOVE carbon fiber, the CF Mod by Aspire is the perfect mod to add to your collection.  The combination of brushed stainless steel and carbon fiber makes the CF Mod a great mod to look at and an even great one to use.  The CF Mod uses an 18650 battery, so the bottom cap is a brushed stainless steel with nice big threads.  Though it is a very light device, the threads have been smooth, and there are no complaints.  The body of the CF Mod is primarily composed of carbon fiber, from the bottom cap to the firing button.  The carbon fiber has a polished finish to coincide with the polished stainless steel firing button.   The firing button is also placed just under the 510 connection, in the same position as an ego battery.  In addition, the firing button has a light up ring that goes around the outside of the button to indicate the button is being pressed.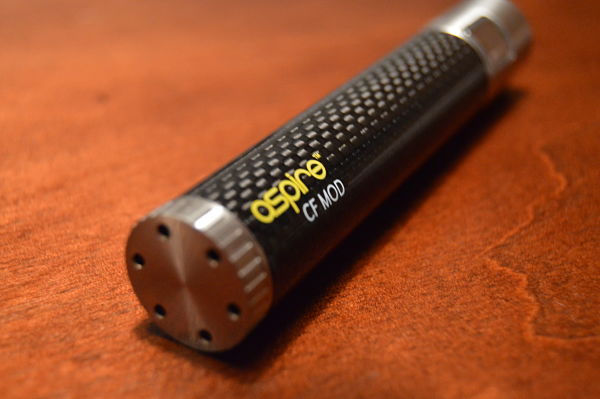 Features
The CF Mod is basically a 22mm mechanical mod that fires from .3Ω to 3.0Ω.  The 510 connection has a spring-loaded 510 pin allowing for flush fitting of your atomizers.  All of the atomizers that I have put on the CF Mod have sat flush.  The 510 connection also has ego cone threading, and great airflow for those tanks that get their airflow from the 510 connection.  The CF Mod also has a large back-lit button, which is a great indicator and shines pretty bright.  The whole mod is composed of stainless steel.  You can also turn the CF Mod on and off with 5 clicks of the firing button.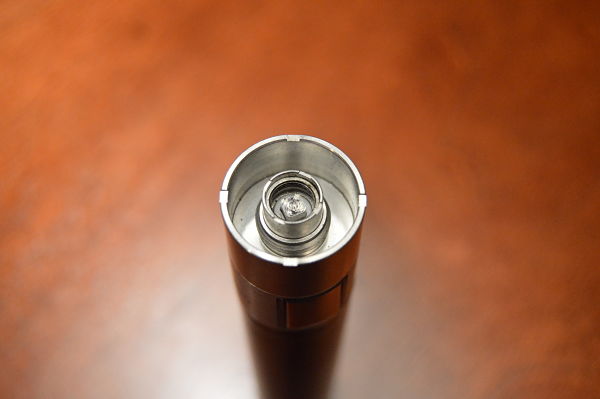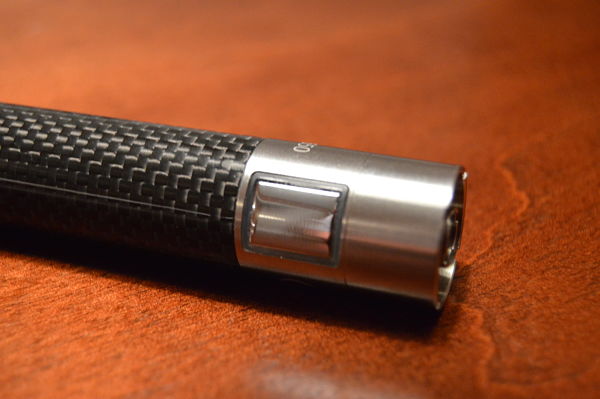 Performance
The Aspire CF Mod is a nice tube mod.  The vape quality and performance was surprisingly great actually.  I never would have thought that it had a .7 voltage drop with a .3 ohm coil on it.  There is no delay in the vape, and that's a huge plus for me as delays can become annoying to some.  It also vapes just as great with a 2Ω coil on it.  The CF Mod is like any other mechanical mod, where the vape quality diminishes as the battery drains down.  But in a way it doesn't diminish as much as a mechanical mod.