Greatly recognized for its presence in the vaping industry by producing some of the most iconic vapor products, Aspire has easily become an industry staple brand. They started in the early days of a blossoming market and to this day they are still thriving, and continue to release the most popular devices, tanks, and accessories.
Most known for its ability to create high-performance sub-ohm tanks, Aspire specializes in building, designing and developing tanks that users adore, whether it be from the looks to the functionality to the performance, Aspire is the ideal brand to look out for when hunting for a solid vape tank. Its latest release is the Aspire Odan Sub-Ohm Tank, and today we've got a preview ready for you to learn more about this brilliantly crafted addition to the infamous Aspire collection.
Aspire Odan Sub-Ohm Tank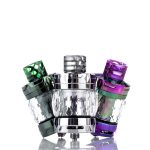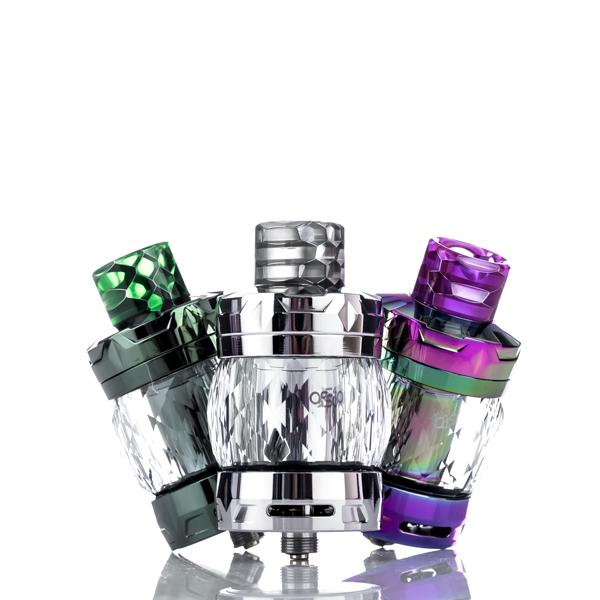 With outstanding aesthetics, the Aspire Odan is very impressive. It delivers great appeal due to its polished PVD coating, honeycomb bubble glass and matching honeycomb 810 resin drip tip. It is available in several color options to choose from, including Black, Rainbow, Stainless Steel, Dark Blue, Smoky Quartz, and Emerald. The Aspire Odan stands just 56mm by 28mm in diameter, so it isn't exactly small. It boasts incredible durability, however, utilizing a stainless steel construction with that polished PVD coating.
As a result of its larger than average size, the Odan Sub-Ohm Tank by Aspire has a massive 7ML e-liquid capacity, allowing it to hold a serious amount of e-liquid for longer sessions and increased time before having to refill. However, for those times that you have to refill, there is a top-fill design that makes refilling the tank even easier than ever.
To boost its performance, you'll be able to take advantage of the dual adjustable airflow control, which allows you to fine-tune the balance between flavor and vapor production. Enhancing the performance, even more, the Aspire Odan Sub-Ohm Tank includes a pre-installed 0.3-ohm Mesh Coil, and also includes a 0.2-ohm Mesh Coil. These coils both utilize 80% Linen Fiber and 20% Organic Cotton to create the best flavor and wicking consistency.
There are many tank options to choose from, including the Aspire Odan Tank when you visit the ProVape website. Browse the vast selection of RDA, RTA, RDTA, Sub-Ohm Tanks, Atomizers, Clearomizers, and Disposable Tanks to find the perfect tank for you.