Disposable Vapes
The average vaper is not concerned about output, ohms, and giant clouds. They are just looking for a satisfying and flavorful cigarette alternative that is free from ash and smoke. Thanks to their smooth nic salt ejuice formulas, disposable vapes are able to deliver this performance in a compact and discrete vaping device.
Eon Stik Disposable Vape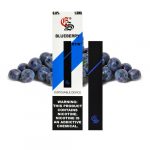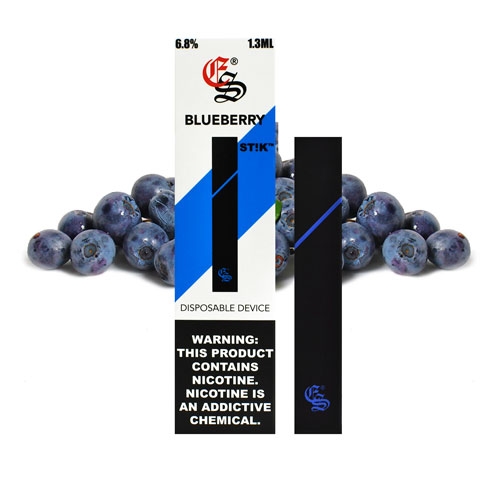 The Eon STIK Disposable Vape is perfect for the vaper on the go and great Juul alternative. But the Eon Stik is so easy to use that even someone who is new to vaping can make the switch with no problem. The device's name is actually spelled Eon St!k and Eon stuck the landing with a flavorful disposable vape with a ton of outstanding flavor options.
Despite being disposable, the Eon Stik has provided a very impressive vaping experience. Longer drags generate fairly decent sized and flavorful clouds. For a smoker looking for a satisfying vape, it has a tight draw and shorter puffs will generate almost no odor or cloud.
Each Eon Stick contains 1.3ml of nic salt vape juice with a strength of 6.8%. Depending on how deeply you inhale, this is good for several hundred puffs. The small and sleek is compact and extremely comfortable to use. The nic strength of the Eon Stik and the impressive ejuice capacity make it a better value than a Juul. And the best part is, the Eon Stik is available in over fifteen flavors.
As a self-contained vape kit, the Eon Stik is a top contender in the popular disposable vape market.
Vaping the Eon Stik Disposable
Vaping the Eon Stik is as easy as opening a box, removing the silicon stoppers from the end and inhaling. There is no fire button.
The draw is comfortably tight and authentic. The sharpness of the flavor really sticks out. The Eon works at peak performance from start to finish. There is no prolonged break-in period or drop-off in flavor due to old coils. Despite the 6.8% strength, the throat hit is silky smooth. Now let us take a look at the stacked lineup of Eon Stik flavors.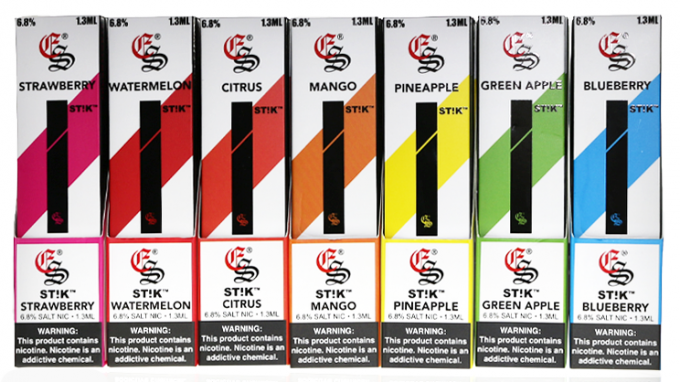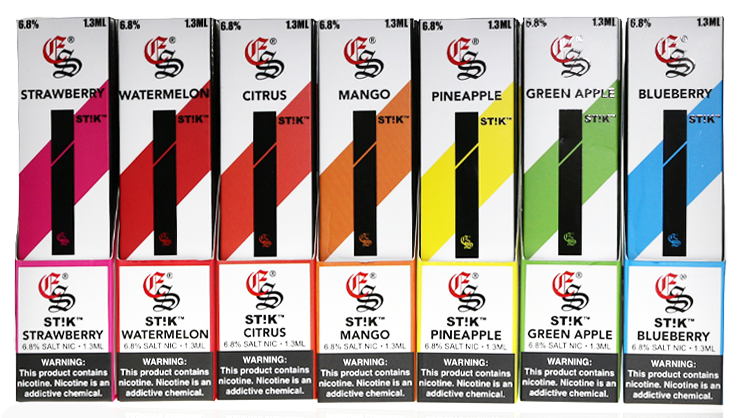 Eon Stik Disposable Flavors
Watermelon Eon Stik
The cool and refreshing flavor of watermelon is a favorite among vapers. The lightness of the classic watermelon flavor offsets the sweet flavor tones. Eon Stik Watermelon nails the watermelon flavor without seeming too candied. You will get a few hard candy notes on inhale but the overall experience will remind you of perfectly ripe fruit.
Lush Ice Eon Stik
Lush Ice is one of the most popular nic salt flavors. A blend of raspberry, watermelon, and cooling mint, it has a soothing throat hit on exhale. But it is the competing tart and sweet flavor notes that really make Lush Ice shine. If you want to find out what all the hype surrounding Lush Ice flavored vapes is all about, the Eon Stik Lush Ice is a great place to start. It can go toe-to-toe with the best in the industry when it comes to flavor.
Cucumber Eon Stik
When Juul pulled their popular Cucumber pods from the market, millions of vapers were left in the lurch. Luckily, some great options are still available. Cucumber Eon Stik is perhaps the best Juul Cucumber alternative around. This is a smooth, intricate and sweet vape juice. It delivers much of the coolness of mint but without the menthol bite.
Green Apple Eon Stik
Green Apple Eon Stik is a mostly sweet vaping experience with hints of tart and sour apple. These competing flavors make this a balanced all-day vape. You get some sense of sour hard candy but the actual apple flavor notes are stunningly realistic.
Citrus Eon Stik
Fans of orange and citrus will get plenty of enjoyment from the Citrus Eon Stik Disposable Vape. Even the most discerning vaper will be impressed by the pulpy orange flavor and calming influence of the citrus exhale. Juicy and ripe, this sweet orange is more than just a breakfast vape. It has enough complexity and depth to be enjoyed all day.
Strawberry Eon Stik
It is no mystery why strawberry is such a popular flavor in vaping. It is almost like the distinctive flavor of fresh strawberries was custom designed for disposable vapes. Eon Stik Strawberry delivers the full beauty of energizing strawberry in a convenient disposable ecig.
Blueberry Eon Stik
Blueberry makes a great vape flavor because the complexity of this fruit has all the elements of a great vape. The sweetness is present but tart notes make sure that it is never too cloying. If you are a fan of blueberries, the Eon Stik Blueberry Disposable is a perfect choice.
Strawberry Banana Eon Stik
This blend of strawberry and banana flavors takes full advantage of these unique and popular fruit flavors. The banana adds plenty of creaminess while the strawberry delivers an added tart punch that is positively alluring. Together, they work in concert to form a cohesive flavor that can be enjoyed all day. Strawberry Banana Eon Stik is a disposable that appeals to heavy smokers and vapers alike.
Pink Lemonade Eon Stik
Pink Lemonade Eon Stik Disposables draw inspiration from one of the most beloved and classic summertime delights. But this vape can be enjoyed year-round, as sweet, sugary and sour hints permeate every draw. If you love the flavor of pink lemonade, this complex beverage vape is an outstanding option. If you are new to vaping, there is no better place to start than this time-tested favorite.
Mango Eon Stik
If you are looking for a Juul Mango alternative, Eon Stik Mango one of the best options on the market today. Despite being an all-in-one disposable, it is actually a better price performer. And the flavor itself is more boldly mango. The ripe fruit flavor tones are irresistible. It is easy to see why vapers love mango nic salt formulas after sampling this amazing disposable vape.
Cubano Eon Stik
Most adults may prefer sweet vaping flavors but there is a core of enthusiasts who know the full joy of a great tobacco vape. These connoisseurs will appreciate the attention detail found in the Cubano Eon Stik Disposable. This is a rich, deep, earthy and smooth flavor. It is an ideal option for a heavy smoker looking to make the jump to vaping.
Pomegranate Eon Stik
The big-time flavor of pomegranate has gained popularity in the US. A faint note of tartness on inhale is never too sharp and the bold sweetness on exhale is simply delightful. The Pomegranate Eon Stik Disposable is more than just a unique flavor. It is a flavor that vapers can enjoy all day and never grow tired of.
Peach Eon Stik
The flavor of peach may be an easy one to identify but it is never boring. Syrupy and mildly ripe, Eon Stik Peach will impress you with its realism and ability to capture the variety of flavors found in a perfectly ripened peach. This is a sweet flavor but does not overwhelm with candied or floral flavors. The Eon Stik Peach Disposable is a tremendous fruit vape and can best be described as "Simply Peachy".
Kiwi Strawberry Eon Stik
The strength of the Kiwi-Strawberry combo first gained mainstream attention when a certain snappily labeled lemonade company began to market its kiwi strawberry beverage nationally some thirty years ago. Eon Stik Kiwi Strawberry is an inspired take on this classic fruit blend. Sweet and distinct kiwi provides a great counterpoint to the strong and unmistakable foundation of ripe strawberries.