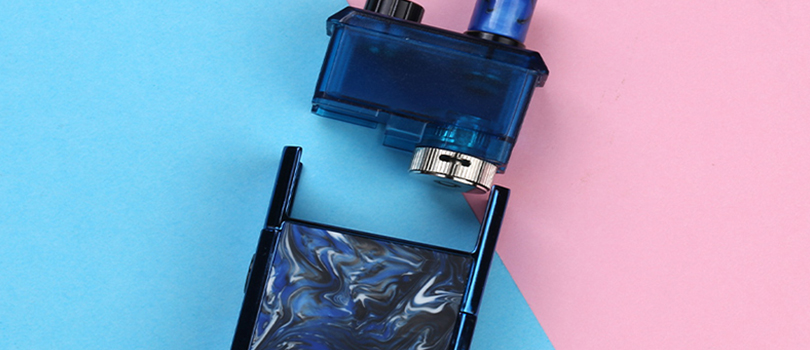 Staying constant with the everchanging trends on the market, HorizonTech has recently introduced its version of the thin, vapor pod system that has circulated a number of manufacturers. The brand has always produced great products, and they've always produced an amazing performance, whether it be a device or atomizer, you can expect nothing less. Though you may be familiar with its extensive line of impressive devices, this is one that should be HorizonTech fans all over, as it delivers incredible portability, it's super appealing, offers great performance, and it's ideal for both salt nic and freebase e-liquids.
HorizonTech Magico Pod Kit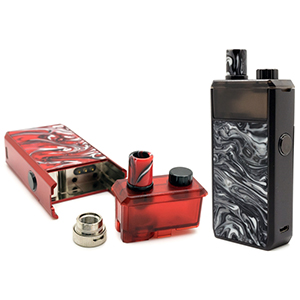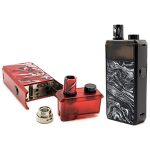 The Magico Pod Kit by HorizonTech stands merely 98.4mm by 42mm by 19.6mm, making it a very compact device that is super portable. It is constructed of aluminum-alloy material to ensure outstanding durability and toughness that will carry it throughout your daily wear and tear. When it comes to the appearance, you can only expect a high appeal from HorizonTech, as it is known for delivering devices and tanks that look phenomenal. Choose from blue, red, green, and carbon black color options to fit your own style. Both the actual pod and drip tip match in color, which increases the overall appeal of the device.
There is a single button on the outside to fire the device, while just below is a micro-USB port to charge its integrated battery. The battery is built into the device and offers a whopping 1370mAh battery capacity, which delivers all-day vaping with moderate use. When it's time for a charge, there is an LED battery light indicator present on the body, so you'll never be left wondering the current state of the battery. With a full charge, you can expect upwards of a 25W maximum output, although it does features a voltage based output, where the battery determines the performance. The pod on the Magico Pod Device comes with a 6.5ML e-liquid capacity and utilizes a 0.12-ohm Mesh Bamboo Fiber Coil and a 1.8-ohm Round Wire Bamboo Fiber Coil. Both options deliver extreme performance with outstanding flavor and vapor production. To fine-tune the experience, the HorizonTech Mangico Pod Kit is also equipped with adjustable airflow control as well.
Though the Magico Pod Kit by HorizonTech is a fascinating device, there are more new device options to choose from by visiting ProVape and viewing their category specifically made for devices, tanks, and accessories that have recently released. They offer a remarkable selection of products to choose from, including many unique products that others do not.