When it comes to CBD Gummies, the market has been flooded with them over the last couple of years, and the majority of people still have no idea that there are any differences between the brands or the companies that produce them. Just like anything in life, CBD Gummies are not created equally and there are a few that stand out from the pack. As the most popular CBD delivery system on the planet, Gummies are both delicious and designed to be simple. Most of us are already accustomed to taking vitamins in Gummy form, why not carry that over into our daily doses of Cannabidiol?
We have put together a shortlist of what we consider the top 3 brands. Our team has looked at several qualities from the brands on the market, we have looked at their flavor, Cannabidiol content and more importantly, in our minds at least, the ability to find independent third-party verification that backs up what is written on the packaging.
Kick back, take a quick read through our recommendations, and, if you believe that we have missed out on what you believe to be the best brand on the market, leave us a comment down at the bottom of this article of what brand of CBD gummies you prefer the most.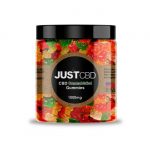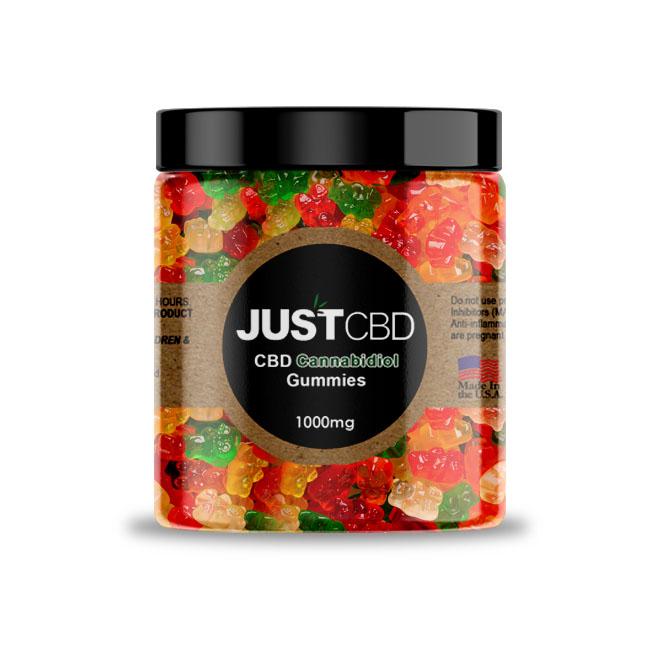 When it comes to providing the widest range of CBD products, very few have the selection offered by JustCBD. When it comes to various delivery systems, they have every avenue covered from Topicals and Bath Bombs to under the tongue sublingual Tinctures. What is most impressive about this company, however, is its insane selection of various Gummy products. When it comes to the most basic Gummies they offer, while you may see a jar of different flavored Bears, you don't see the science that has gone into creating a perfect dose of Cannabidiol in every single bite.
A new twist on an old classic, they have the flavor punch you would expect from a high-quality candy while simultaneously delivering their hemp-based benefits. Unlike some other companies, the CBD is infused into the Gummies rather than sprinkled on the outside, ensuring a consistent dose in each one of these tasty treats. One of our favorite aspects of Gummies from JustCBD is the various package sizes, while the CBD content of each item remains the same, the number on the jar changes in respect to the number that it contains. This is great for people working on a budget and makes these products affordable for everyone.
If you aren't a fan of simple Gummy Bears, however, there are other options on the table. When a company offers Gummy Worms, Rainbow Ribbons and Peach Rings, it is definitely reaching out to the inner child in all of us while providing a beneficial product. For those of us who like a little bit of a sour twist with our sugar intake, JustCBD has coated a few of their products with the same sour crystals that made us pucker our lips in childhood. One of the main reasons that JustCBD has made this list is the ease of finding its third-party lab results on the website. Every product that this company sells has been verified to deliver exactly what they advertise on the label.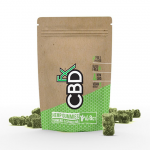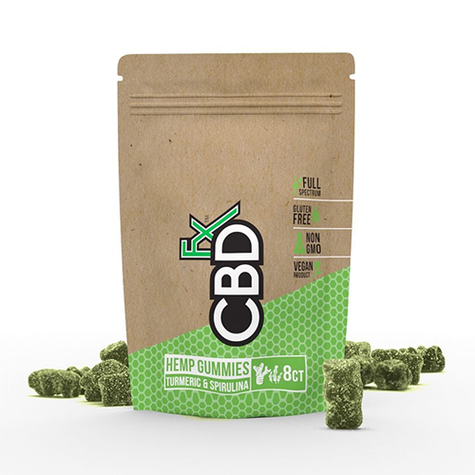 Another company that has been making waves as its products are popping up in every corner of the country is CBDfx, and there are several reasons that they have made it to this list. While other companies have gone all out to generate a massive range of products, CBDfx has created a lineup that is laser-focused and fully embraces the concept of keeping everything in the package beneficial to your body. They have embraced the organically grown concept, making sure that there are no unnecessary chemicals making it passed your lips as CBD products are designed to help improve your health and harmonize your Endocannabinoid system, not expose you to pesticides or artificial additives of any kind.
As full-spectrum products, CBDfx Gummies offer all of the benefits the Hemp plant has to offer, giving you the entourage effect with every tasty bite. Most of the time, what you are buying is the isolated CBD — if there is any CBD in the product at all — and you are missing out on a plethora of other benefits that the other compounds in the plant have on your body.
CBDfx Gummies are extremely tasty, each bite-sized chunk is packed with flavor and lightly sprinkled with cane sugar. The biggest problem with them is you have to stop yourself from eating a week's worth of product in a single sitting. As well as the amazing basic Gummies sold by CBDfx, they also offer Gummies with added Tumeric and Spirulina, both of which are considered to be superfoods and adding many anti-oxidant properties. When you are talking about supplements to help improve your overall well being in this day and age, these two regularly make it into the conversation and this is a powerful trifecta.
One of our favorite things about the CBDfx Gummies, whether you buy the regular variety or the superfood combination is the fact that you can buy them in a 60-count jar or an 8-count bag — the smaller package size allows this to be one of the most affordable, verified, full spectrum products on the market.
Funky Farms CBD Gummies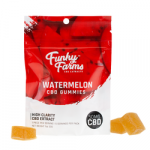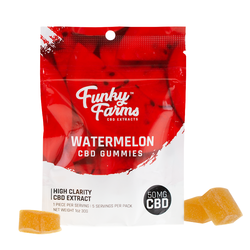 While we have already included full spectrum Gummies on this list and those that contain highly concentrated Cannabidiol isolate, Funky Farms has made our list due to the fact that it contains what is considered to be Broad Spectrum CBD. What this means is that the Gummies contain all of the compounds found in the Hemp plant with the exception of THC. While CBD products are allowed by law to have up to 0.3% THC, a large number of consumers want THC free products for a variety of reasons.
Available in 3 different flavors, Grape, Watermelon or Tropical Fruit, the Gummies from Funky Farm are fast-acting and highly potent. As a company, it offers a wide variety of products for its consumers and each package the company sends out has an individual lot number so the user can look at the third-party lab testing for what is in their hands. Much like our other 2 choices, Funky farms has a rapidly expanding customer base across the country, popping up in various retail locations as a brand that can be trusted to deliver the products as promised. Unlike the other 2 members on this list, however, there are no large jars to choose between – each package contains 5 Gummies and is perfect for people who are on the go.
We hope that you find this information useful as you look to find the best CBD Gummies on the market. As we said at the top, if there are any CBD Gummies that you believe deserve a place on this list, give them a shout out in the comments section below.