The Posh disposable vape is a perfect disposable starter kit for beginning vapers, and fans of nic salt vape pods. But the sleek Posh disposable e-cig will never be mistaken for some cheap gas station vape pen. You will be impressed with the metallic finish and convenient shape. It does not look like a disposable vape. The Posh is not just a pretty face. It is a classic auto draw device and has no learning curve. Simply open the package, remove the plastic mouthpiece guard and inhale. The Posh delivers a very authentic and satisfying vaping experience. With a capacity of 1.5ml of nic salt ejuice, each Posh Vape contains over twice as much nic salt as a Juul pod.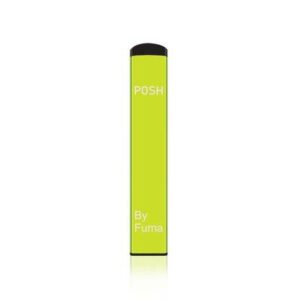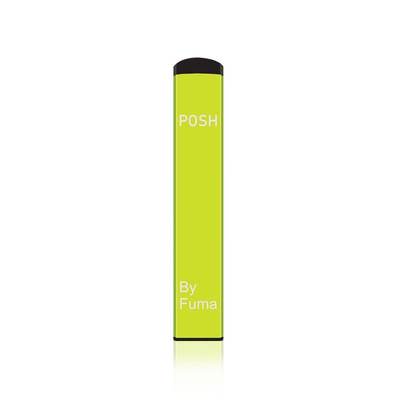 Pod users and mouth to lung vapers will love how much flavor the line of the Posh line of disposable vapes generates. The draw is restricted, and the salt nic juice has the perfect blend of throat hit and vapor. The Posh Vape is good to the last drop. Powered by a 280mAh battery, the Posh was over-engineered to make sure that you are out of ejuice before you are out of battery juice. It is rated at 400 puffs. If you accept the conventional wisdom that a Juul is equivalent to a pack of cigarettes, the Posh would be akin to over two. It contains more than twice as much ejuice as a Juul, and the ejuice itself is 20 percent more potent.
The Posh is available in eight outstanding flavors of nic salt ejuice: Frozen Grape, Blueberry Ice, Cool Melon, Lush Ice, Mango Frost, and Pineapple Slush. With a nic strength of 6 percent, this device delivers the vaping experience you are looking for in a very discrete package. Despite the menthol themed names like Lush Ice, only the Blue Berry Ice delivers a strong menthol taste. The others have a bit of icy coolness, but any menthol tones are muted behind vibrant fruit flavors. Of all the flavors tested, my personal favorite was Posh Pineapple Slush.
If you are in the market for a portable vaping device, new to vaping or a fan of nic salt pods in general, I recommend sampling Posh Vape's solid lineup of flavors. This bulletproof device delivers serious vaping performance for a disposable