While we can all agree that 2018 was the year of pod systems, there's no doubting the huge impact that squonk mods had on the market. In fact, last year the Pulse series was one of the most popular devices available, and this year the newly released Pulse Dual Squonk Kit is receiving the same attention. No matter how you feel about bottom-feeding systems, they're one of the most popular devices to use, and we're only expecting this category to grow even more in 2019. To set the new year off right, here's a list of the best squonk mod in 2019.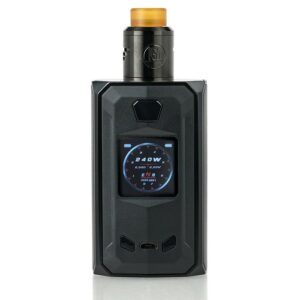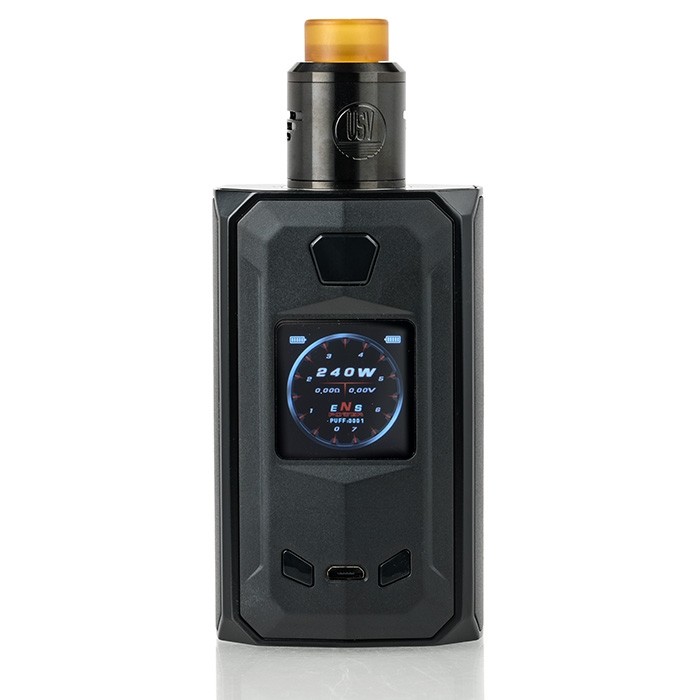 With squonking on the rise, United Society of Vape has developed one of the most uniquely designed squonk mods on the market, and its receiving tons of attention due to several reasons, including its appearance, its bottom-feeding capabilities, its ability to house dual 18650 batteries, and of course the performance it's able to deliver. If you're looking for a squonk kit to add to your arsenal, this Florida based brand has you covered!
Constructed with a combination of zinc and aluminum alloy materials, the Mach ON3 Squonker presents fascinating durability and quality that enables it to sit firmly in the high-end class. The device features a striking appearance, a control face is hub that not only adds to its appeal but also plays a role as the Mach ON3's command center. It comes equipped with a 3-button control face and a 1.3″ TFT colored screen to monitor the device and make appropriate changes. Providing the power for this beast of a device are two 18650 batteries, while the VO Tech 240W Chipset has a job of delivering the power. The device offers an extensive temperature control suite, a customizable user interface, a plethora of protection features, and a wattage capability of up to 240W. The integrated squonk bottle boasts a massive 8ML e-liquid capacity and rests just alongside the battery compartment, allowing for more space within the device and a more ergonomic design.
Included in the kit is the USB Mach ON3 BF RDA, a rebuildable dripping atomizer with bottom-feeding capabilities. It's constructed of superior stainless steel materials to match both the quality and durability of the USV Mach ON3 Squonk Mod, while also presenting a rather intriguing appearance that's enhanced with the included Ultem wide bore drip tip. Utilizing its 25mm diameter, there's plenty of room internally, so one of its most fascinating features is the spacious build deck. Inside you'll find a two-post single terminal design with 3mm terminal post openings. Each terminal is top-secured via knurled slotted screws. The USV Mach ON3 BF RDA allows for both single or dual coil configuration and its performance is only increased with its dual three-slotted side airflow control that really lets this RDA breathe.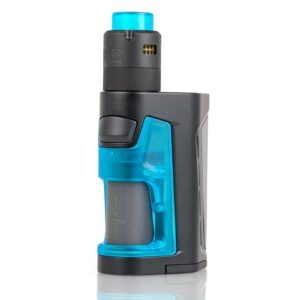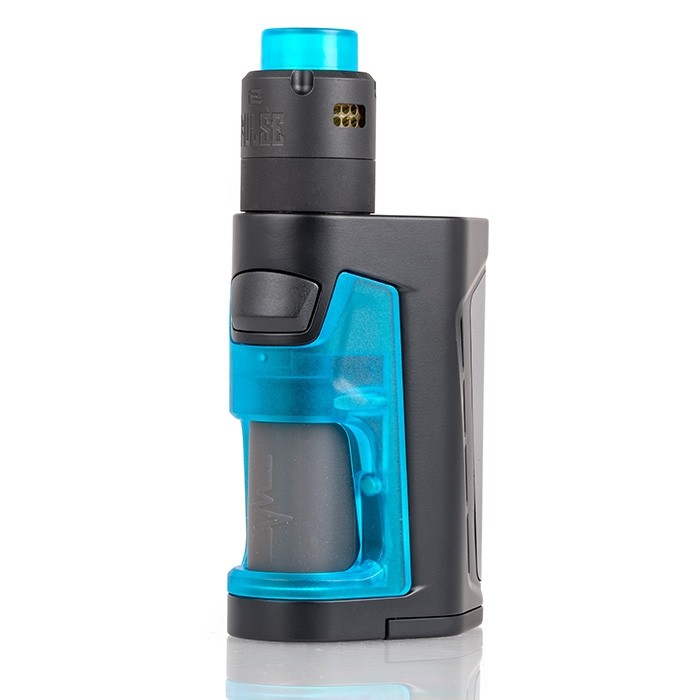 The Pulse series has become one that is a staple piece within the bottom-feeding category. Since its initial release, the mod has gained tons of popularity due to its incredible design, lightweight feel, and amazing performance capabilities. The Vandy Vape Pulse Dual Squonk Kit is the perfect duo that consists of the Pulse Dual Squonk Mod and the Pulse V2 BF RDA.
The Pulse Dual Sqonker Mod boasts quality construction, stands 75.3mm by 52.9mm by 41.7mm, and allows enough room to hold a dual 18650 batteries and a 7ML chubby squonk bottle. Its appearance looks outstanding, but its internals is what makes this device and RDA combo so extraordinary. The Pulse Dual Mod utilizes the IC Vandy Chip, allowing it to reach up to 220W, along with packing in tons of features, like temperature control, a power mode, bypass mode, and voltage mode. To monitor the device and make appropriate changes, two adjustment buttons, an intuitive trigger-style firing button, and a display screen are there on the ready. Add in a full protection suite, a battery management system, and a micro-USB port that's capable of charging and future firmware upgrades, and you've got yourself a solid squonker.
The Pulse V2 BF RDA is just as impressive, featuring a stainless steel construction, a 24mm diameter, and a 2ML deep juice well for those who tend to over-drip. The big part to this bottom-feeding rebuildable dripping atomizer is its internal, which consists of a floating build deck design that has been optimized for squonking. There are four posts, top side secured via hex screws, and you can do both single or dual coil configurations. To enhance the performance, it offers a direct-to-coil side airflow design where it uses three different airflow control rings, while the top boasts an 810 PC wide bore drip tip for the perfect balance of airflow.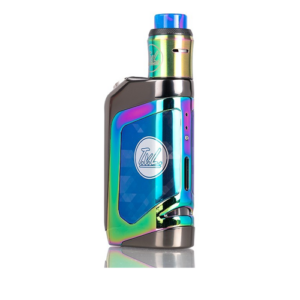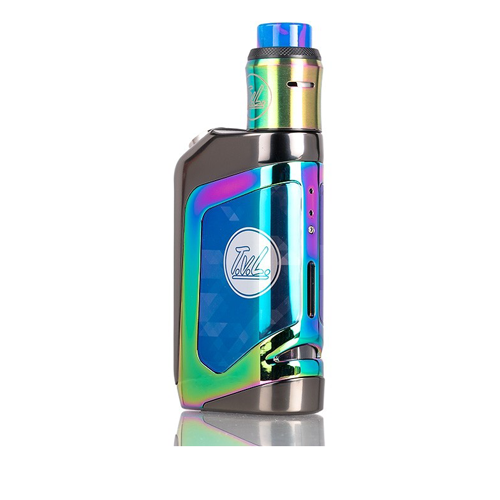 In a collaboration between both Vaporesso and TVL, the Revenant X TVL Delta 100W Squonk Kit was born, which is a well put together squonker that features a high-end design, amazing performance, and a device that's both convenient and easy to use. If you aren't quite familiar with these brands, you may want to put them on your radar because the Revenant X TVL Delta Squonk Kit is something serious!
Constructed of zinc alloy for a durable build, the Delta Squonk Mod truly presents remarkable quality. It looks fascinating, boasting high appeal that sets it in a high-end category, just without the hefty price to match it. The device utilizes the OMNI Board 4.0 chipset and is capable of housing either a 18650, 20700 or 21700 battery. With the combination of the chip and battery capacity, the Delta Squonk mod can reach up to 100W, along with the capability of temperature control, super player mode, and multiple outputs for fine-tuning your vape. The device is completely controlled via 3 buttons, a firing button, and two adjustment buttons. There is an additional button equipped which acts as the dedicated squonk button.  At the bottom of the device, there is a Childproof PTF Bottom Filling System that will allow you to fill the squonk bottle in a convenient filling hole at the bottom.
Included with the Delta Squonk Kit is the Revenant X TVL Reload RDA, which matches the Delta Squonk Mod perfectly in both quality and appearance. It offers a fascinating appearance, adjustable airflow control with a slot positioned on both sides of the RDA's chassis, an 810 wide bore drip tip rests at the top for even greater airflow, and there's a spacious build deck for even the most complex of builds.