If you're interested in budget vaping, this guide to cheap vaping is the right place to learn how you can vape more affordably. Just because you're one that seeks more affordable gear doesn't mean you're broke or can't afford e-liquid and hardware that has a higher price tag. We understand the value of a dollar and even more so understand that every dollar counts. With that said, use this guide to cheap vaping as a way to start or continue vaping, just much more affordable.
As a quick note, we want our readers to know that some of the ways we express and the products used in this guide to cheap vaping are often used by advanced or more experienced vapers, so please be sure you have the knowledge of how to operate these products before you buy or attempt to use them. Like with any vapor product, use at your own risk.
Cheap Vaping Mods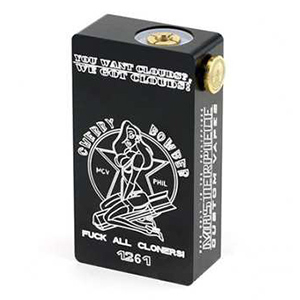 Vaping cheap is very easy this day in age because we have manufacturers and vendors trying to one-up one another by cutting their prices. While they battle it out you're left to reap the benefits but what if things could get even cheaper for you? What if you could buy mods for dirt cheap and still receive a great performance. Well, you can. In fact, I'm not even talking about the cheap Eleaf mods that I've seen go as low as $17 in this deal, I'm talking about going cheaper, but looking at future cost savings. Bare with me as I explain this.
You have two options, a regulated wattage mod and an unregulated voltage mod, also known as a mechanical mod. If you're cheap vaping, you'll want to go with the mechanical mod and here's why: with a regulated mod you'll likely run a sub-ohm tank and the mod will typically last you around half a year, if that depending on use, quality, and proper care. However, a mechanical mod doesn't contain any chips, often times no type of internal wiring, and typically it's pretty much fail-proof. A mechanical mod will last much longer than any regulated wattage mod, so you're saving yourself money from the low cost of the mod and saving yourself money in the future from the longevity of the mod. Regulated or wattage mods are no doubt the easier and safer route, but the cheap route is unregulated mechanical mods.
---
Cheap Vaping Tanks & Atomizers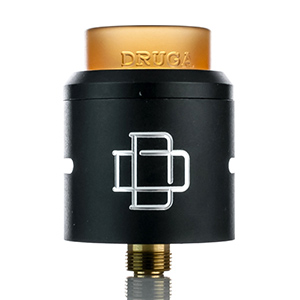 What's crazy about the vaping market is how these manufacturers and vendors make their money. While some of you may believe they're making big bucks from the mods, that's far from the truth. In fact, it's the coils and ejuice that brings in the green paper. This same concept is used throughout many different industry types. For an example, the developers of apps for your mobile phones do not generate large amounts of revenue from people purchasing the app, they generate the revenue from people making in-app purchases. This is why often times developers will release games and such totally free, with no cost, and that's because they know people will want to get to the next level quicker and earn coins faster. The vaping market is the same way… they sell you a tank that will last you almost forever (since nothing on it will break except the glass tank, and they even include an extra glass piece), and expect you to continue buying coil heads over and over. It's like each time you buy a tank you're signing up for a subscription, and you don't even realize it. To combat this, here's an option:
Learn how to use rebuildable atomizers, learn how to build them, learn how they work, and every piece of information you can gather about them will benefit you in the future, both with your vaping experience and your money. Rebuildable Tanks and Rebuildable Atomizers have been around for a while now, but many vapers discard using them due to the inconvenience of having to actually build and wick the coils themselves. If you're really trying to take this cheap vaping thing to the next level, you'll want to buy yourself some wire, cotton, maybe a toolkit, and a nice rebuildable atomizer. You can get these rebuildable atomizers in several options, an RDA (rebuildable dripping atomizer), an RTA (rebuildable tank atomizer), or an RDTA (rebuildable dripping tank atomizer). The easiest route is an RDA, a RDTA is basically the same thing but with a tank, but an RTA requires a little more wicking skills (I hate them). By using a rebuildable atomizer and not continuously buying coil heads, you're saving yourself tons of money. Figure it up for yourself — you pay roughly $2 per coil head, while if you're building your own coils you can pay nearly the same price for tons of wire and make loads of coils. It's simply common sense stuff that could save you money and start cheap vaping.
---
Cheap Vaping Ejuice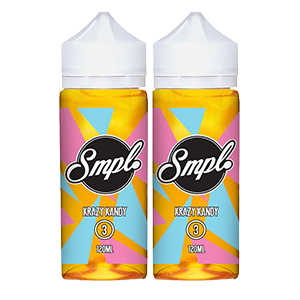 The obvious route to go here would be to embark on some DIY Ejuice. If you're into that type of thing or want to learn more about it, we have more information regarding it. However, what we recommend is that you leave the mixing to the professionals. This is what they do for a living, they've perfected the art of creating flavors that people enjoy, and they manufacturer their ejuice in safe, controlled environments where you don't have to worry about cat hairs and stuff of that nature contaminating the ejuice you're inhaling into your body. While DIY ejuice is a great option to help you on your cheap vaping journey, we urge you to check out some of the premium ejuice flavors that are available with super low prices. You see, there are now many manufacturers and vendors battling to one-up the next guy, as we've mentioned. This means manufacturers are cutting out the vendors and selling directly, and vendors are hunting down the lowest priced ejuice possible to get an edge on their competitors. This leaves you reaping the benefits and being able to buy a lot of ejuice for very cheap. There are a few options you should check out below!
SMPL Juice: A manufacturer selling directly to the consumer with plenty of delicious ejuice flavors that are priced exceptionally well. When you visit SMPL, you have a choice of up to 6 flavors. They run a constant BOGO sale, so you'll pay $22 and get two 120ML bottles, totaling to 240ML with free shipping! I personally have all of these flavors and have vaped them, and they're definitely good.
Cheap Ejuice: A manufacturer selling directly to the consumer with plenty of delicious ejuice flavors that are priced exceptionally well. When you visit Cheap Ejuice you get the idea of what they're doing – they're targeting you vapers that are just looking for more affordable ejuice. They offer over 20 flavors to choose from and each 120ML bottle will only cost you $12.99! I've tried most of these flavors and they're all good as well.
Ejuice.Deals: A vendor that's established great relationships with affordable ejuice manufacturers. They're able to stock massive amounts of ejuice and the savings have been passed onto you. They carry many different brands and flavors for you to choose from and the prices of them are all very low. They also run deals quite often for you to take advantage of as well.