Though it covers convenient store shelves and mostly rests on a commercial level of chains, China Made e-liquid has endured years of scrutiny, despite the fact that it's been the raining champ in the hardware and device portion of the vape market.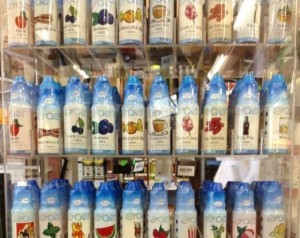 To much surprise for many, the e-liquid that is found in these chains are actually wholesale distributors that are companies within the United States.  However, they still purchase and distribute China made e-liquid because of its astonishingly low price, ignoring the "premium" e-liquid that is made here in the United States.
The nasty reputation China's e-liquid manufacturers have built for itself partly strands from a study published shortly after the industry's birth, which examined multiple brands of e-liquid from an old-generation product (cartomizers) that were said to contain metal particles.  Over the year's many have stated that those metal particles were shavings from the cartomizers housing, while others dropped the blame on the China made e-liquid itself.  Another part to its reputation stems from their inability to mix a combination of flavors, since most China made e-liquid is a single flavor, such as strawberry, peach, cherry, and even on those single flavors taste didn't match the real thing.  Among those detrimental flaws, they've been plagued with the appearance that there is a lack of oversight for safety.  If you're like me and have been vaping for some time, you've probably imagined a low paid China worker pouring gallons of liquid in an unsanitary environment to form large batches that they can quickly bottle up and ship out.  Unfortunately for these China e-liquid manufacturers, this is how most vapers picture them and their facility.
Could China made e-liquid redeem itself and become popular once again as it did when the industry first established itself?  One U.S. based e-liquid manufacturer that I've talked to had nothing but great things to say about China's e-liquid facilities, while consumers presented doubt from the question.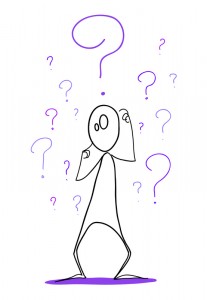 That being said, I contacted Oplus, an e-liquid manufacturer on the rise that is based in Shenzhen, China.  Before we begin with that conversation, let me tell you a bit about this company to give you an idea.
Oplus is an e-liquid manufacturer based in Shenzhen, China.  This manufacturer claims that they are the only e-liquid supplier in China that abides by AEMSA's Standards.  Not to sound like a promotion of any kind, but those words speak volume and their willingness to be transparent only adds to the reassurance.  Plastered on the Oplus website is a live video feed that shows the packaging workshop, the oplus lab, the GMP bottling workshop and the oplus office.  Unfortunately, I've tried loading the video feed multiple times without any luck of actually being able to watch in real-time.  The Oplus website has the appearance of a commercialized U.S. e-liquid manufacturer, and boldly states that the Oplus e-liquid line is "cool".  I'm not quite sure if "cool" would be the word I would use, but I'm certainly in awe at the beautiful bottles that they store their e-liquid in.  It's a bottle I've never seen from any other manufacturer.  To top it all off, Oplus startup company has designed itself strictly to attract consumers within the U.S. and redeem the reputation of China made e-liquid.
---
GuideToVaping: What is your name?
Oplus: My name is Vanky Gong.
GuideToVaping: What company do you represent?
Oplus: Oplus.co located in Shenzhen, Guangdong China.
GuideToVaping: As you're aware of, China made e-liquid has some-what of a nasty reputation.  How do you feel about this?
Oplus: I feel bad.  Many people do not like the products that are made in China, but we want to change that.  We want to let people know the real China.  You can't judge all Chinese products and label them bad.  Many suppliers want to give their best products to the world, and that's why our company has made a promise to supply free samples.  We feel that once you've tried our product for yourself, good or bad, then you can make your judgement.
GuideToVaping: You've told me through our conversations that you're trying to touch base and market your product to the U.S., why is that?
Oplus: Because electronic cigarettes are very popular in the U.S., and many people like to "DIY" themselves.  We market in the U.S., first because we want to capture this opportunity to let people test Chinese e-liquid made by Oplus.  Secondly, we can learn from those vapers in the U.S. and make new flavor combinations.
---
The more I continued our discussion, the better I learned that this company really believes that they can make the ultimate comeback and become just another e-liquid line that you would see in the USA.  Though I already have my speculations on this company, they've insisted that I try the e-liquid for myself.  I have yet to taste this China made e-liquid, but before I did, I wanted to ask your thoughts before I share the review that will be published in the coming weeks.  Will this Oplus line taste like a normal China made e-liquid or will it rise above and redeem itself with a quality liquid and premium flavor?
What are your thoughts?  Let us know in the comments below!