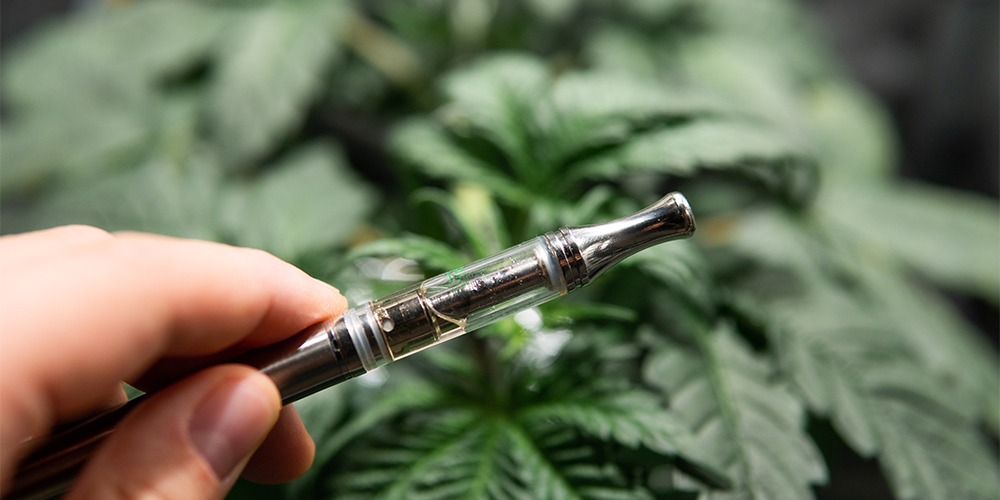 Nowadays, cannabidiol (CBD) has grown in popularity because of its said positive health effects. It has been believed to have the potential to ease the symptoms of various health conditions, including neurological disorders. With this, various forms of CBD products were developed, including CBD oils.
CBD oil comes from the extracts of hemp or cannabis plants. With the advancement of CBD manufacturing technology, different types of CBD oil now exist. This includes isolates, broad-spectrum, and full-spectrum CBD oil.
A common question first-timers raise is, 'Will full spectrum CBD oil make you high?'. Regardless of the CBD type or preparation you buy, cannabidiol won't make you high or psychedelic. Another commonly asked question is, 'Can you vape CBD oil?' This article will shed clarification on this CBD topic. So, read on!
Short Answer:
Yes. You can vape CBD oil in e-liquid form as you do with nicotine-containing flavored regular e-juices.
Further Explanation:
CBD product manufacturers keep up with the increasing demand for CBD oil because of its believed health and wellness benefits. Hence, CBD e-liquids are now widely sold in the market to benefit vapers and those who want to quit cigarette smoking.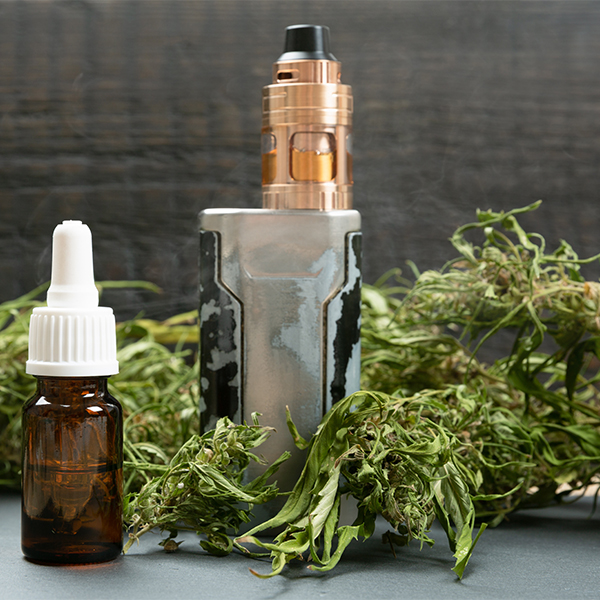 CBD e-liquid or e-juice has the same formulation as traditional e-juices. It contains propylene glycol (PG), vegetable glycerin (VG), and flavorings, except nicotine. Instead, CBD e-liquids have cannabidiol extract.
Furthermore, it's important to note that CBD oil for oral consumption is different than oil in e-liquid form. Orally consumed CBD oil is thicker, while CBD e-juice is thinner. Hence, CBD e-liquid is easy to vaporize. Keep in mind that these CBD products have different uses and aren't interchangeable. So, never combine CBD oil for oral use with CBD e-liquid.
Benefits Of Vaping CBD  
Vaping CBD is believed to provide numerous health and wellness benefits. Oral ingestion of CBD oil needs to undergo complex digestive processes, thereby reducing the CBD amount that reaches the bloodstream. However, with vaping or inhalation, most users feel the fastest onset of effects, perfect for quick pain and stress relief. Additionally, it's thought that vaping CBD e-juice is one of the most effective and efficient delivery routes to ensure the bloodstream receives high cannabidiol (bioavailability).
Vaping Devices For CBD Use
Many people nowadays are buying a vaporizer to vape CBD e-juices. However, there are many types of vaping devices on the market today. So, choosing the right one for CBD inhalation can be overwhelming.
To guide you, here are the different vaping devices you can choose from:
CBD Oil Cartridges: These slim cylindrical vape tanks also come pre-filled that can hold 0.5 to 1 milliliters of CBD e-liquid.
CBD Pod Vapes: This vaping device is similar to a CBD oil cartridge but looks more modern. The e-liquids are in tiny small containers or 'pods' that can be refilled or disposed of.
Disposable CBD Vape Pens: Vape CBD oil easily and cost-efficiently using vape pens. They're lightweight cigarette-style electronic pens pre-filled with CBD e-liquid and powered by a rechargeable battery. You can use disposable CBD pens for about a hundred puffs before disposal.
Refillable CBD Vape Pens: These vape pens are refillable with CBD e-liquid. A refillable CBD vape pen consists of a tube-style battery with an internal coil attached to the vape tank. This vaping device produces more vapor. It's also more flavorful and aromatic than disposables. Moreover, you'll save more money with refillable CBD vape pens than disposable vape pens, and only basic maintenance, such as regular coil change and tank cleaning, is necessary. 
Tips When Vaping CBD Oil  
Vaping CBD oil involves following the manufacturer's instructions. It's always advisable to start in a low dose and then gradually increase it until you reach the desired effects. After every puff, wait for a couple of minutes to assess its effects.
If you're using a CBD vape pen, prime the coil for optimal performance and allow five to 10 minutes for the CBD e-liquid to saturate the coil. Clean your vaping device regularly to avoid germ accumulation and ensure optimal device performance to reap the benefits of CBD's maximum potency.
In addition, only purchase CBD vape juices and vapes from trusted sellers or manufacturers. Review the product listings, customer testimonials, and website of the CBD brand to ensure you're dealing with a legitimate company that only provides premium quality CBD oil and vaping devices.
Conclusion 
CBD oil products that come as e-liquid preparation are suitable for vaping like regular e-juices using a vaporizer or vape pen. It's crucial to assess the effects of CBD e-liquid before increasing the dose to promote a more enjoyable vaping experience. If you have any existing medical condition, such as kidney or heart disease, consult your doctor to obtain expert advice before vaping CBD, especially if you're taking prescribed medications.