Coil Master celebrates their first anniversary!  This company is a household name for many vapers, and even though they have never made a single mod or atomizer, a lot would be lost without them.  A company that has taken it upon themselves to continuously provide vapers with all of the items they never knew they needed, let alone wanted.  And, my editor just informed me that they aren't even officially one year old yet.  My mind was just blown, as I look in my tool box at all the items I use almost daily and realize just how lucky I am that they exist.  If it weren't for coil master, my tool bag would quite literally not exist, nor for that matter the majority of the items it contains.
What Has Coil Master Put On The Table
As their first birthday rapidly approaches, let's take a minute to look at the innovations that they have brought to the table to make vapers lives easier.
The original coil master coiling kit was revealed to us on December 29th of 2014.  For many vapers, this nifty little device took the work out of building coils.  A simple design with interchangeable heads took away the need for an entire collection of screw drivers to make different sized coils.  While many companies may be one trick ponies, coil master has made it an ongoing tradition to reach out to their customers and ask them for their input.  If products need tweaked, they get completely revamped, if a product isn't available on the marketplace, they make it their goal to make it a reality.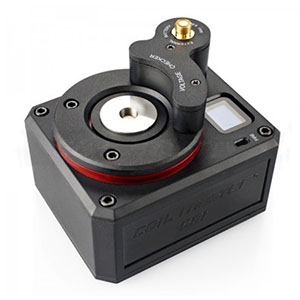 Two of my favorite items that the company has released is the KBag and the Coil Master DIY Kit V2, simply because they provide a way to carry a number of things while keeping them organized.  The DIY kit has everything you need for replacing coils, including spaces for wire and cotton.
As many experienced vapers will tell you, they never have enough space to carry all of their vaping gear without it becoming a jumbled mess of tubes, boxes and spare batteries.  The KBag has a spot for everything you could possibly be carrying around.  You will never again have to dig to the bottom of a back pack to find a competition tube because it will be exactly where you left it.
In my personal opinion, the Coil Master 521 TAB has probably been their crowing glory of the year.  An ohm reader with the ability to fire your coils while you are getting them ready to use may not have been an entirely original idea, but they made it affordable and available to the masses.  Safety and simplicity are my primary concerns when dealing with new vapers.  When I am teaching them how to build, all of the items I recommend to them are the same ones I use every day.
The Future Of Coil Master
As long as there are vapers, there will be a need for Coil Master and the innovations they bring to the table.  With the industries constant need for variety and fresh ideas, Coil Master is in a position to take ideas and turn them into reality time and time again.  Even though we are congratulating them on their first anniversary, I can guarantee this will be the first of many to come.  So once again Coil Master, Happy Birthday.  May you spend the next year making products I never knew I needed, until I saw them on the internet and had to spend money.
You can see a timeline of Coil Masters product releases here: coil-master.net/cm1year
As always, enjoy your vaporizer and vape safe!