It's been confirmed by Innokin Technology themselves that they will be releasing the iTaste MVP V3 sometime in December.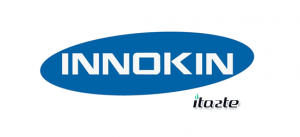 The MVP V2 has become one of the most sold, most preferred and most used devices on the market. It isn't just online that the MVP has shined – they're selling like hotcakes in brick & mortar stores also. There's no doubt that the version 2 made quite the impact on the vaping market, and Innokin is set out to do the same with its version 3.
Innokin didn't comment much on what the MVP V3 will offer, nor did they release a picture of the device. They said that they will not list full specifications or a picture because of "security reasons."
An owner from a local shop in my area has been in contact with Innokin and he claims that the MVP V3 will offer up to 20 watts, but that's about all that I've learned from our conversation.
Right now we know that the MVP V3 will launch soon, we're just left speculating what it will actually offer.