According to their own calculations, the FDA's deeming regulations of the electronic cigarette/vaping industry will destroy in excess of 99% of the current market.
While the British Government is advising their citizenry to switch to vaping as a 95% less harmful alternative to smoking, the FDA has enacted a defacto ban — essentially handing a blossoming industry to the Tobacco giants that many millions of people are looking to escape.  The countdown clock has begun, by August 8th, 2016 all innovation in the industry will have ceased until such time as companies decide to part with millions of dollars or close their doors for good.
No-one is against sensible regulation of this industry.  In fact, some of the points the FDA made on a press release attached to the regulation made so much sense that vape shop owners had already enacted most of them without the need of federal oversight.  Unfortunately, the FDA is demanding that all devices and liquids not on the market before an arbitrary date in 2007, in essence before this technology had gained a foothold in the USA, go through a lengthy and extremely expensive process in the hopes of being allowed to remain available to the public — a process in which, if left unchanged, will be physically impossible for anyone to complete.
Individual companies and advocacy organisations are already in the process of bringing the federal agency to task over its blatant over reach of power and ignoring scientific guidance from The Royal College Of Physicians; the very body who initially declared war on smoking in the 1960's.
---
Larry W Faircloth Vs The FDA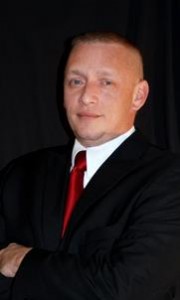 Earlier today, Larry Faircloth, a West Virginia delegate who has spent the last several months doing everything in his power to prevent the Governor of that state enacting sin taxes on life changing products, handed me a document to share with the world.  The vaping community was aware that he was planning to file suit against the FDA, but the various details have been with-held from public view…  until now.
I had the chance to sit down and talk with him after reading the document.  We here at GuideToVaping are pleased to share the interview and lawsuit, which are both available below.
The Lawsuit
Quietly filed on June 10th, some aspects of the suit are already familiar to the vaping community.  Named as defendants are Deputy Commissioner of the United States Food and Drug Administration's Office of Medical Products and Tobacco, Robert Callif M.D and Secretary of Health and Human services, Sylvia Mathews Burwell.
In essence, Mr. Faircloth is requesting the court "sets aside" the FDA's deeming regulations, using the following reasoning to make the case:
Violation Of APA – Unlawful Statutory Interpretations
Violation Of APA – Arbitrary and Capricious Agency Action
Violation Of APA – Unlawful Cost-Benefit Analysis
Violation of The First Amendment
Violation of The Tenth Amendment
Each point within the suit has been carefully considered before entry, and Mr. Faircloth went into some great details as we spoke about the case.
The paperwork for the lawsuit can be viewed and downloaded here.
---
 The Interview
Q. Why did you decide to take it upon yourself to file a suit against the FDA? 
A. Being an elected official, I saw the importance of a Policy Maker challenging Policy.  The biggest impact of that will be the fact that it will raise brows with other elected officials nationwide seeing that one of their own is challenging the policy written.
---
Q. What specifically are your challenging in your suit as argument? 
A. We know that the FDA has definitely, without doubt, over reached its jurisdiction on the Constitution. We were able to directly cite violation in not only the 1st Amendment Rights of the Constitution, but more importantly, the 10th Amendment.  Let's keep in mind, the 10th Amendment is the article that protects State's Rights.  Each state has an Attorney General, and to this point their hands have been tied with filing suit against the FDA as well.  This can open the door for requests for them to follow suit for State's Rights.
We also cited the cancer research, which the FDA used as a basis for their deeming regulations. If they are truly concerned (which in my opinion they are not), they have to acknowledge the fact of the extended health care costs to each person who uses a vaping device.  The healthcare costs for each person can reach nearly 800,000 dollars, which should then fall back on the FDA, as their responsibility for shutting the industry down. If they deny those costs, they are in essence, denying their own data is accurate (which is the basis of their deeming regulations).
There is also the illegal action of the FDA not applying a cost benefit analysis to their regulations. This is a big issue, as it is a clear over reach from an agency that has no jurisdiction to do such.
---
Q. We have heard that lawsuits can number into the millions of dollars, however you are saying that your suit will be far less and in the neighborhood of around 100-150 thousand dollars. Can we ask why such a difference? 
A. Absolutely, as this is a point that has many people scratching their heads at this point.
Lawsuits can be very expensive, and I do not want to discredit the amounts stated by other suits at this point.  I am a firm supporter of the Right to Be Smoke Free coalition lawsuit, and definitely want to see it successful in its efforts.  What puts a twist on my suit is this:
As a policy maker, we deal with these types of agencies everyday and we see the maneuvers they make to bring things together to put them forward.  One of the most interesting parts of the deeming regulations is the fact that the FDA held them in their possession for a period of approximately two years.
The question is why did they do that?
Nobody seems to know.  But if you look very closely at their deeming regulations, one of the first things you will notice is the fact they have collaborated with Health and Human Services.  This was the first thing I noticed as a policy maker when I saw the deeming regs.  It is a political maneuver used by an agency when they can not complete a task.  In this case, enforcement of their own regulations.
So with that one point being said, I think it is important that people understand the discovery process of a lawsuit is where the expenses can accrue very quickly.  Being a policy maker, and using a legal team that specializes in not only Constitutional Issues, but Regulatory Over reach, can create something that will eliminate many costs of discovery by simply knowing exactly which agencies, as well what documents to subpoena and FOIA.
This will dramatically cut down on costs, but will also in turn add some other benefits for the vaping industry.
---
Q. What exactly are those benefits? 
A. Those benefits are numerous.  First, if we look at how the lawsuit opens the door for Attorney Generals, it can add that avenue in the fight against the FDA.  Secondly, if we look at the documents we attain and make public, by entering them into the court process, it makes them readily available to the R2B Smoke Free suit as well as other suits.  Finally, it will give lawmakers an argument on Capitol Hill something to use as argument for the push of HR 2058 with the Cole Bishop Amendment, as the suit was brought forward by one of their own (an elected official).  So at the end of the day, it is important to remember the most important thing in all of this — each aspect of not only our suit, but other suits, as well as avenues and pathways that policy makers and elected officials have; become many tools in the toolbox for this fight. In my opinion, we need all those tools, and we need all hands on deck.  This industry is facing what will be a complete shutdown at the end of the day if this fight can not be won.
---
Q. On another note, you have been pretty quiet about the suit publicly to this point. Why not just come out weeks ago and lay all this out for public? 
A. That has been one issue that has driven me crazy in all of this.  Please keep in mind, when you are dealing with legal issues, as well as policy issues, there are things that must be kept quiet, no matter how much you hate it.
I was advised by legal counsel to keep details of the case quiet as it could prove harmful to the case itself.  Even now, there are certain matters in the case that we can not discuss on points of discovery, details of findings that are in process, and even mediating the suit, should we get it to that point.
There have been some days that I have been beat on pretty hard by some in the industry, and I completely understand their frustrations, truly.  This industry is the livelihood for thousands, and they are on the verge of watching it all be taken away overnight by an agency that has no rights to do such.  As much as I wanted to sit down and explain it all to them, it was and has been easier just to take their beatings to this point.
---
Q. There has been some rumor that your suit will become part of the R2B coalition suit at some point. Are you able to elaborate on that, or is there any validity to it? 
A. Let me say this much about that rumor. I will not elaborate, nor can I speak to it, but I will say this much. If that in fact would be the case, and it helps protect this industry, I am more than willing to do whatever is necessary to keep this industry alive. So at the end of the day, if putting our suits together (at the right time) would be what is best for the vaping industry, you would not see me think about it twice.  You would see me taking and doing the necessary steps for it to happen.  I can also say, at this point, the work we are doing is still in process and there has to be a great deal done first before we can even speak to that rumor.
---
Q. What is your outlook on how this will all end, if in fact you have an outlook?
A. I think my outlook is very similar to other vapers.  I am scared as well.  While I do not own a brick and mortar, nor do I have any vested financial interests in the industry, I am looking ahead at the future of my children and grandchildren.  I do not want them stuck with a Tobacco Only option. I want to see this industry survive and continue to offer a less harmful solution to them, as well as millions of others.
Right now we have 42 million Americans that are tobacco users, and here is technology that can help each of them escape.
How will it end though?
Knowing the judicial system we have in place in this country, the odds, and the fight is definitely there. We have an uphill battle, and everybody needs to do their part. We are all jigsaw pieces in a puzzle that has to come together perfectly to have a fighting chance to keep this industry alive.
---
Q. Finally, there are people rallying behind you, and you have picked up a ton of momentum along the way. Is there anything that you would like to say to that? 
A. Yes, I would definitely like to say something.  I think it is great to have the support, but I want to make it clear that I am just like everybody else. There is nothing special about me, and I am only one tool in the toolbox of this fight.  I am in no way a savior to this industry, or some type of vape god for that matter.
I hear those things, and it actually takes away from the point I have tried to push.  Each person is just as important as the next in this fight.  I am nothing more than a fighter; a worker bee.
Hell, to be honest, if it wasn't for some amazing advocates out there, I wouldn't even be here doing this interview today. There are some true heroes out here in this industry that are fighting, and I do not consider myself worthy of being where they are at.
They are the people who deserve the credit for the countless hours they have given over the years. All the late night meetings, traveling, lack of sleep, time away from families… they are the ones that deserve respect from this industry, and I know each of them have earned my respect.
---
The paperwork for the lawsuit can be viewed and downloaded here.