Believe it or not but dry herb vaporizers are the new wave in the world of vaping products, and that's mostly caused by the legalization of cannabis in many states and industrial hemp becoming legal due to the 2018 Farm Bill. Manufacturers are now ramping up production to create the world's finest vaporizers, and it looks as if Exxus Vape is one that is leading the movement forward with the Exxus GO Vaporizer.
The Exxus GO Vaporizer by Exxus Vape is a fascinating all-in-one device that delivers a sleek design, offers incredible quality, boasts great battery life, and remarkable features that make it capable of producing a great performance. With a 1-year limited manufacturer warranty, this one will be hard to pass up.
Exxus GO Vaporizer Preview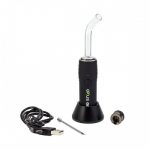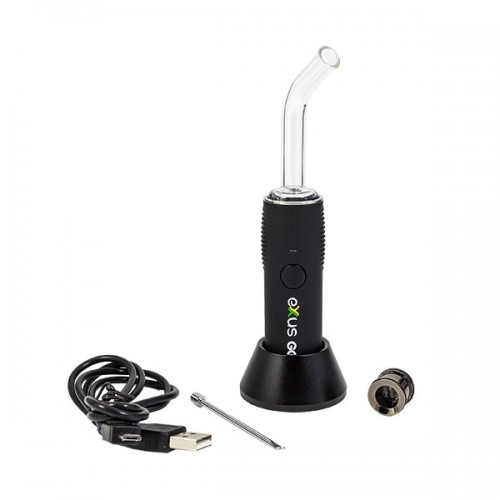 The Exxus GO Vaporizer is incredibly compact, just 4-inches tall by 1-inch wide, and sports a high-end design that makes it extremely appealing. It also boasts incredible quality, using durable materials so that it stands the course of time. The Exxus GO offers up an all-in-one design with automatic heat cycles, making the process more enjoyable with less effort. If you're looking for a dry herb vaporizer that has all the features, yet is easier to use, the Exxus GO Vaporizer is what you're looking for.
Despite its compact design, it comes equipped with a built-in 1100mAh rechargeable battery, which can be charged via the USB plug-in charger. With this device, you'll all receive a wide bottom magnetic stand, designed to ensure the vaporizer stays upright for a hands-free experience. Though it offers the upright position, the device is small, portable, and can be very discreet.
Utilizing the Exxus Mini Convection Heating Chamber, which is constructed of stainless steel, you'll enjoy consistent, evenly heated vaporization each time you use the device. A glass mouthpiece is also included and connects over the heating chamber to provide a better experience with less heat. To create the best vaping experience using the Exxus GO Vaporizer, the device uses XL triple quartz coils and a direct voltage output, where the battery level determines the performance. To keep an eye on performance, which involves both temperature and battery level, there is an LED screen to display information. Making the whole experience of using the Exxus Go Vaporizer by Exxus Vape even easier is the automatic heat cycles feature, which allows you to press the power button five times to activate, then after ten seconds of use, the Exxus GO light will change from green to red to prevent overheating.
Conclusion
The Exxus GO Vaporizer is an outstanding dry herb vaporizer. It delivers incredible potency from whatever herb you're using, there is no combustion, and the whole process is so much easier than smoking herb. If you're on the hunt for a dry herb vaporizer that is affordable, yet offers high-end features and technology, as well as looks, then you are going to adore the Exxus Vape Exxus GO Vaporizer from the moment you receive it and during each future session.