If you haven't heard of Heaven Gifts by now, you may just be living under a rock.  The reason why I say this is because Heaven Gifts has been around for 8 long years.  In 2008 the company was founded, but they were already on the eBay market in 2007.  However, since 2008 they've been apart of the vaping market, witnessing the evolution of vaping — from the first cig-a-like to the latest temperature control infused mod.  It's easy to say that they've been here, whether you've known about them or not.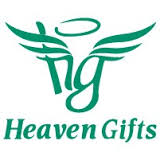 This company grew rather largely due to supplying vapers, distributors, and leading manufacturers with the latest products on the vaping market.  Anyhow, to drop some knowledge for you all, Heaven Gifts is actually a China based wholesale company that actually ships quickly (considering the product comes from China).  They're also heavily involved in our fight, as they've joined SEVIA USA to help fight the FDA's regulations.
Due to the 8 year celebration, there is a sales event, which started on July 18th and will end on August 18th.  For retail sales, you'll get to enjoy 25% off on nearly the entire store by using coupon code AHG25.  You'll be able to upgrade your account to the next level by placing an order over $50, which you'll receive a $11 gift card.  They're also having flash deals on Facebook, which will be items for as low as $8.
On the wholesale side of things, those with wholesale accounts can enjoy a 2% off discount from July 18th to July 25th, and a 1% discount from July 26th to August 1st.
To make this deal even sweeter, they're giving away 128 prizes on e-cigarette forums and social media pages during this month!
Learn more about the Heaven Gifts 8th Year Anniversary Celebration here.